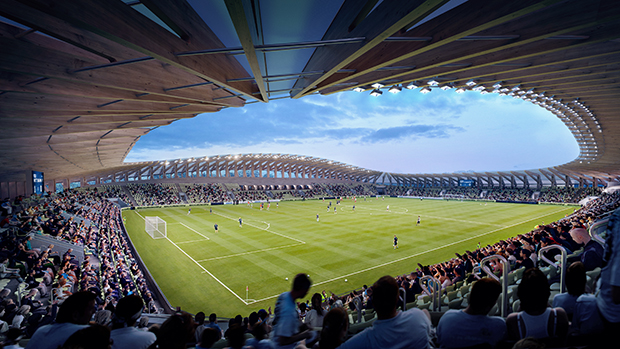 Zaha Hadid and the first wooden football stadium
Architects reveal plans for a 5,000 capacity new home for British eco-friendly side Forest Green Rovers
Wood is one ancient building material making a timely comeback. In 2014, the German firm Behnisch Architekten inserted a wooden conference hall into Geneva's mass of glass buildings.
Next year, the London practice Thistleton Waugh will complete the world's biggest built from cross laminated timber (think plywood, only thicker and stronger): a ten-storey housing block in the east of the British capital.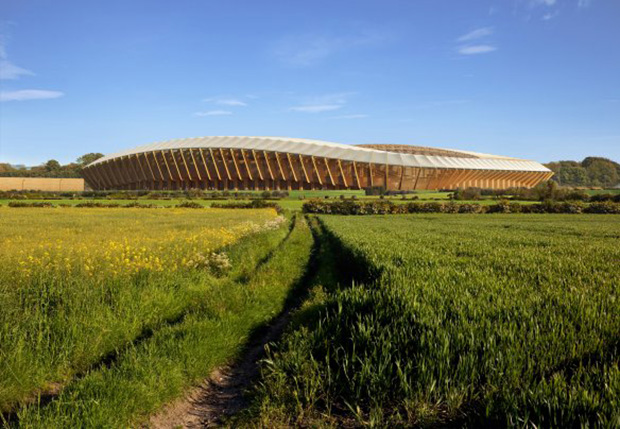 Now, an all-wood football stadium is planned in the west of England. Forest Green Rovers football club in the unremarkable town of Nailsworth has never made it into the football league. They are hoping that will change "with positive changes and investment on and off the pitch."
To this end, the club has chosen Zaha Hadid Architects to create its new home, Eco Park Stadium. This unlikely pairing comes courtesy of local green energy firm Ecotricity Group, of which FGR is a majority-owned subsidiary.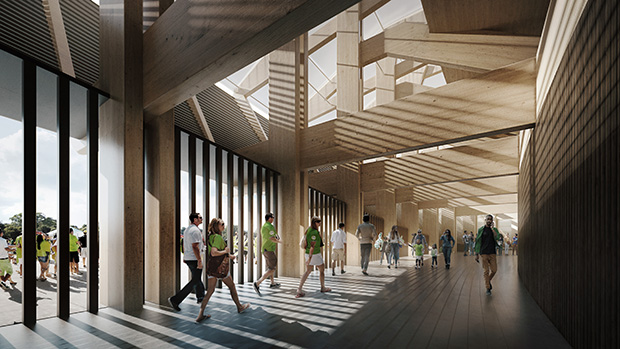 "At FGR we have the opportunity to create a truly sustainable football club, which would be a world first," says FGR chairman and founder of Ecotricity, Dale Vince.
ZHA's design features an undulating bowl of timber slats, creating a 5,000 capacity stadium. It will be part of a £100m Eco Park development that is set to include 100 acres of space given over to sport and green technology.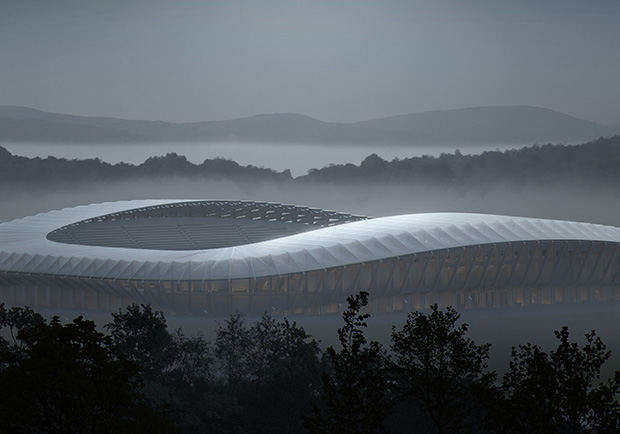 For more innovative, large-scale projects by a Hadid's protégé take a look at our MAD Architects book MAD Works. For more on sustainable architecture and designer get Vitamin Green.