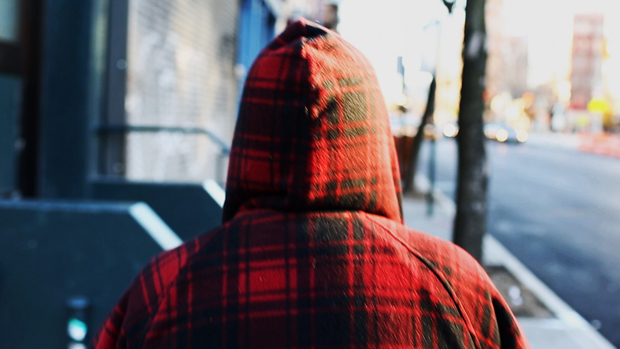 Jessica Dimmock on NYC's homeless gay teens
The VII photographer follows a few of New York City's homeless gay young people for The New Yorker
We always try to highlight the work of the talented VII agency photographer Jessica Dimmock, whether she's documenting malnutrition in the wilds of West Africa or the devastation wrought by Hurricane Sandy on the streets of New York.
However, there's one recent story of Dimmock's that takes a break from the news cycle to dwell on an equally troubling subject on the streets of The Big Apple. To accompany The New Yorker's feature on how homeless gay teens survive on the streets of New York City, Dimmock followed a number of homeless young people, as they try to build a future for themselves in the city.
Dimmock also videoed one of her subjects, Ryan, a female-born transgender youth, made homeless after he revealed to his mother that he wanted to live as a man.
It's a powerful piece of footage, not least because Ryan refuses to show his face; instead we track his plaid hoodie, as he describes the travails of the street. There are some harrowing tales, from Ryan's own struggles with gender identity, through to New Yorkers' apparent propensity to buy a homeless person's dog food, rather than offer its owner a sandwich. There are lighter moments too, like Ryan's description of the empowerment he felt, having finally assumed a male identity.
You can the entire video below, see the piece here, including Dimmock's photographs (so long as you are a New Yorker subscriber) and take a look at our VII Photo book, Questions Without Answers here, for more peerless photojournalism.