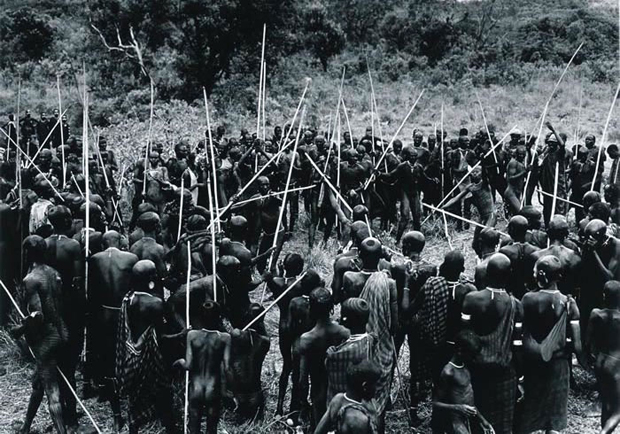 Don McCullin goes back to war
War photographer explains how 'fake tans and Jamie Oliver' made him head for Syria
Which latter-day photographers now shoot the kind of images the British war correspondent Don McCullin used to capture in Cyprus, Lebanon, Congo and Vietnam? Perhaps James Nachtwey or Peter van Agtmael and the photographers of VII come closest. Yet, few are able to deliver such effective imagery to as wide an audience as McCullin did while working for The Observer and The Sunday Times throughout the 1960s, 70s and 80s. McCullin himself has returned to front-line photography, covering the Syrian conflict from Aleppo for The Times newspaper earlier this month.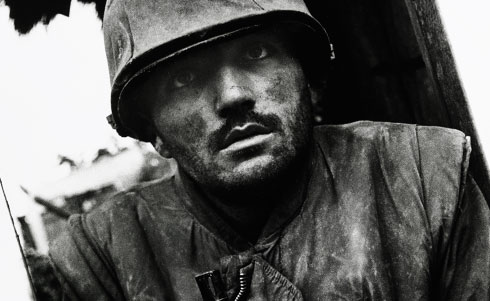 His images appear just before the release of a new documentary, McCullin, chronicling his life and work, and in an illuminating interview for The Observer he talks through both his decision to go back to war, and his life through a lens.
He tells Carole Cadwalladr that he wanted "to keep in touch with myself. I don't want to become complacently comfortable. If I don't keep prodding myself at my age – I'll be 78 at my next birthday – I'm going to get Alzheimer's."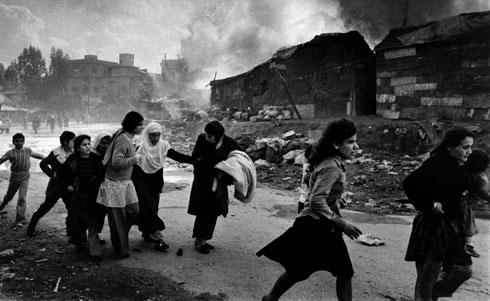 He also says that his type of photojournalism has "Had it," adding: "Nobody wants to look at spreads of dying children. They want to see higher heels. It's all gone celebrity, hasn't it? Celebrity, looks, fashion. If I see another picture of Gwyneth Paltrow, I think I'll put my head down the lavatory. Fake tans, Beckhams, Jamie Oliver. I can't take any more of it. That's why I'm going to Syria."
He describes just how vivid some of his more grisly memories from Vietnam are, four decades later. Read the full piece here, watch the documentary trailer below, take a look at some of his new Syrian shots here (Times subscribers only) and, if you're keen for more, consider our James Nachtwey book and Questions Without Answers, our brilliant VII Photo Agency anthology.