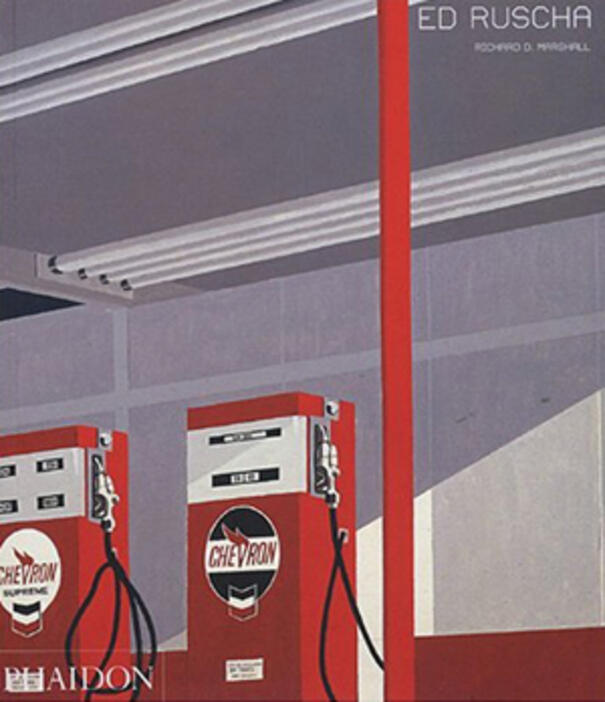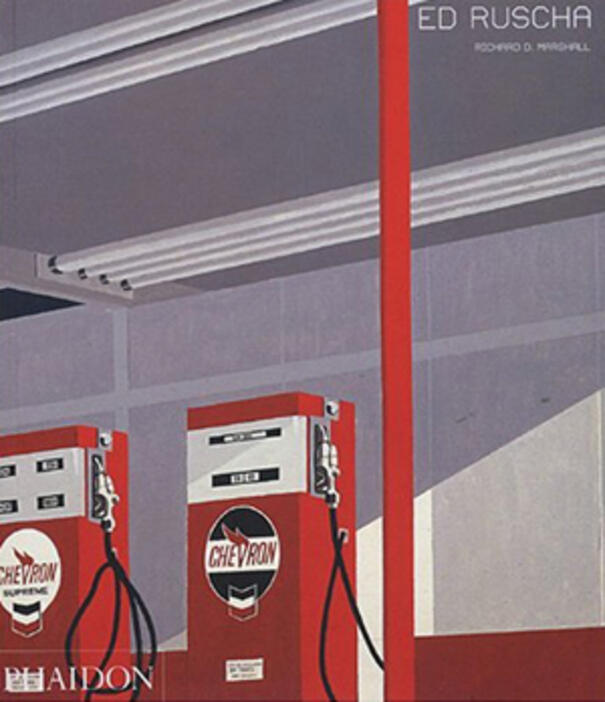 Ed Ruscha
Ed Ruscha (b. 1937) initially gained attention in the early 1960s with paintings, drawings, and photographic books that focused on his fascination with the unique culture, vernacular, and sensibility of his adopted home of Los Angeles. But Ruscha, who is wary of labels, refused to be categorized as a Pop artist, and indeed, his work reaches beyond that classification. He has been considered a "West Coast" artist, and although Los Angeles is undeniably the source of inspiration for his work, the themes he addresses are far-reaching and universal. A renewed interest in Ruscha's work in recent years has led to major exhibitions that toured the U.S., and a number of individual shows in Europe, which reevaluate his work in this broader scope.
This is the paperback edition of the first monograph on Ruscha's work; it looks with discernment and insightful detail at the prolific and many-faceted career of an artist whom one could describe as Pop, Conceptual, or Surrealist; a painter as well as a print-, book-and filmmaker. The thematic and loosely chronological structure of the book brings to light the diversity of Ruscha's work, while at the same time underlining the continuity and recurrence of themes and ideas within his ever surprising and prolific career.
Specifications:
Format: Paperback
Size: 290 × 250 mm (11 3/8 × 9 7/8 in)
Pages: 272 pp
Illustrations: 324 illustrations
ISBN: 9780714845487
Richard D. Marshall is an independent curator and critic who worked extensively with Ruscha during his twenty year tenure as Curator at the Whitney Museum of American Art . He is the author of Edward Ruscha: Los Angeles Apartments, and has published many books and exhibition catalogues on artists Jean-Michel Basquiat, Robert Mapplethorpe, and Louise Bourgeois, among others.
"Organised thematically, this good-looking tome lets the work speak for itself. Richard Marshall keeps his copy brief; each section is introduced by an essay that mixes biography and art history with quotes from the artist. I've always admired Ruscha's work without really liking it. I'm completely converted."—Time Out
"Helping us to understand his career... is Marshall's superb, sympathetic, scrupulously researched and detailed text. Beautifully designed, illustrated and easy to follow, almost as if it were one of the artist's works, Phaidon's Ed Ruscha is like having a private retrospective between the covers of a book. As such, it is highly recommended."—The Oklahoman