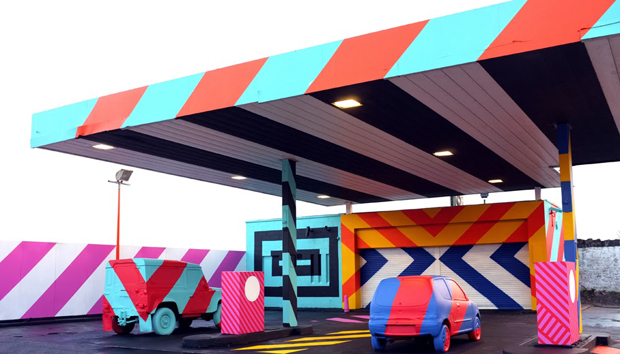 Does this wild art work remind you of Ed Ruscha?
Irish graffiti artist Maser transforms derelict petrol station in a tribute to the American pop artist
Which pop artist does this multicolored petrol station remind you of? Maser, the Irish graffiti artist who repainted it, says it's a tribute to Ed Ruscha.
This derelict petrol station on Parnell Street in the centre of Limerick, Ireland has been repainted to launch the city's new The Draw Out - Urban Exhibitionists project, a two-year street art venture overseen by the city council and local youth worker Catherine O'Halloran.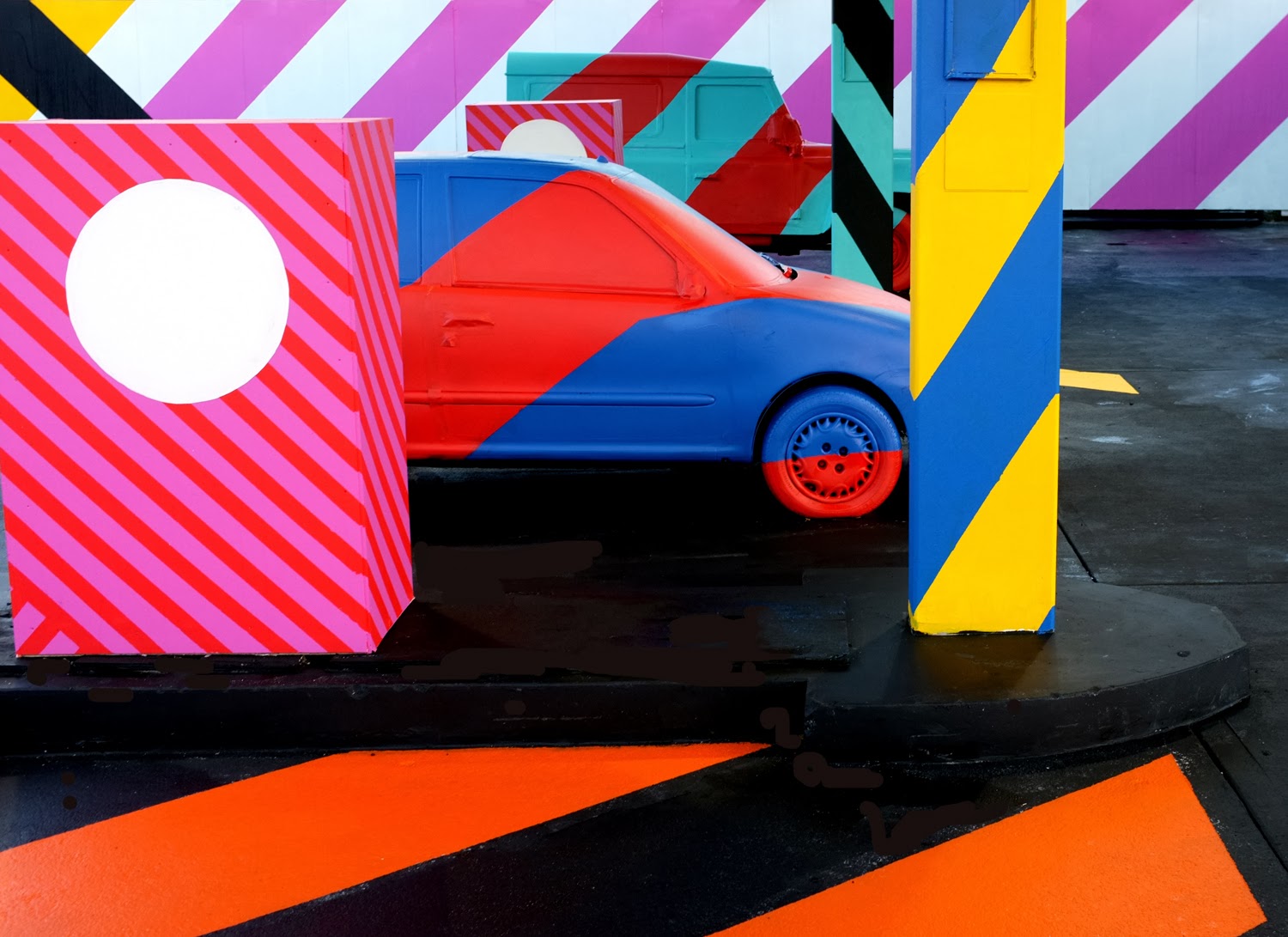 "Draw Out's vision is that we, as a city, are no longer hindered by consumer-focused function but are ambitious enough to create dynamic examples of the highest quality art work that can live 'outside'," O'Halloran told The Limerick Leader.
"We can then begin to relate with the environment in a whole new way that is refreshing and invigorating."
Maser has called the piece No.27 nod to Ed Ruscha, a reference to the pop artist's 1963 photo book, Twentysix Gasoline Stations. Ruscha also went on to create gas station oil paintings - though none of these looked quite like Maser's version. Rather than closely mimic Ruscha's pieces, the artist says, "I hope to create work that surprises people and questions their relationship with the familiar and the norm and also how dissociated we are from the space around us."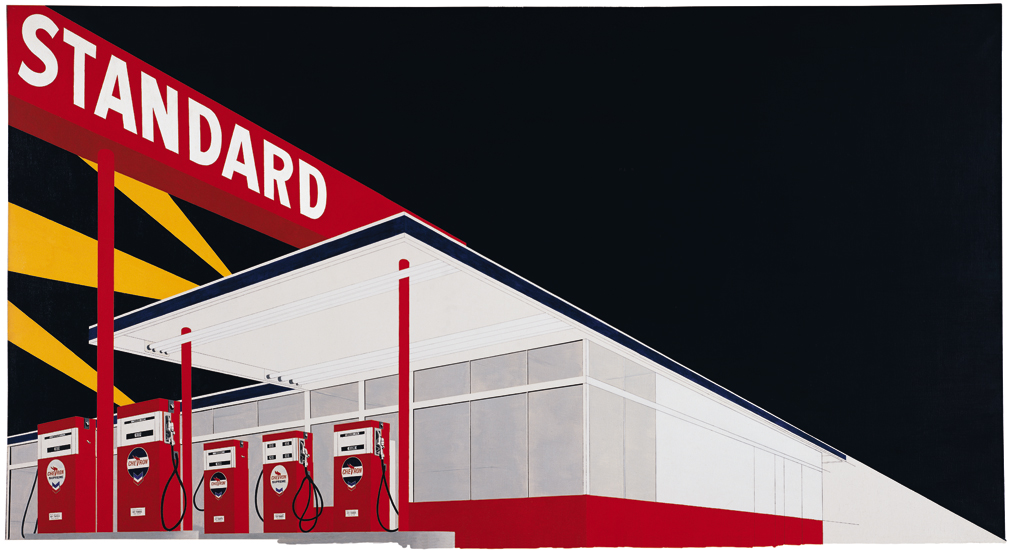 The council owns this particular space, and allowed the artist to create his work as part of The Draw Out initiative. It's on view on Parnell Street, close to the city's Colbert Station for the next year or so. For more, go here. For greater insight into the work of Ruscha, buy a copy of our monograph, the first on this artist's multi-faceted career, or a copy of They Call Her Styrene, etc, a collection of Ruscha's word art. And for more on works made outside the gallery system, you absolutely must buy a copy of our book, Wild Art.