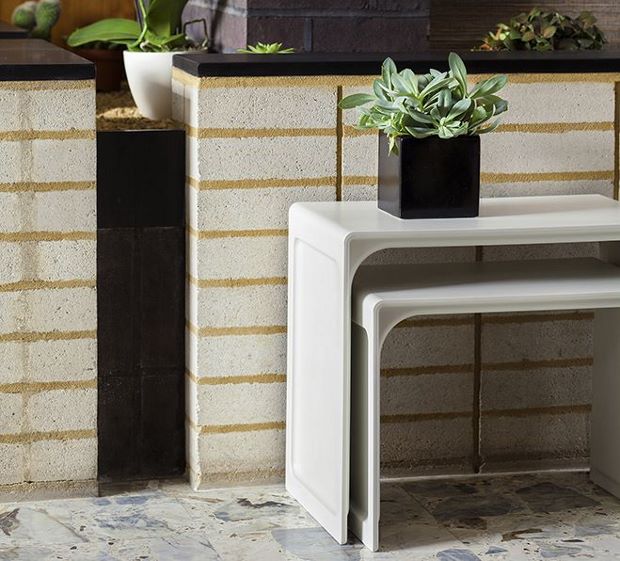 Vitsœ reissues Dieter Rams' noble plastic side table
Originally produced in 1962, the high end furniture brand has revived the occasional table, adding adjustable feet
Among the ten most important principles that Dieter Rams set down in the 1970s was his most famous axiom, 'good design is as little design as possible.' Perhaps this explains why, decades on from their initial creation, the innovative German designer is happy to see some examples of his old work back in production.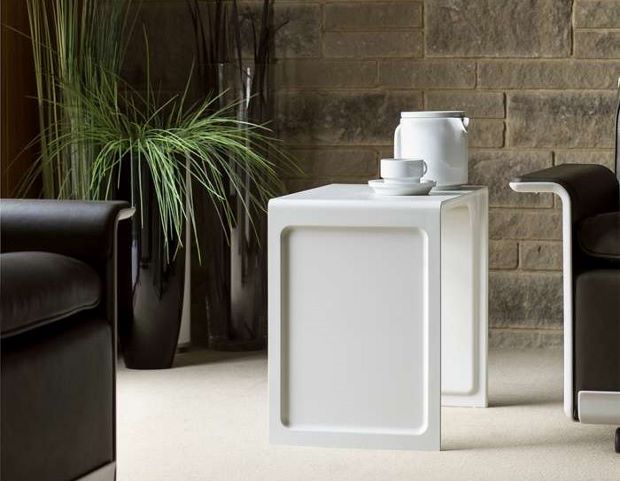 The 621 was originally designed in 1962, to accompany his better-known 620 chair. This plastic, vacuum-formed table was drawn-up partially in response to the changes in European domestic habits. Houses were becoming smaller, and rooms were being used for a variety of functions; the 621 works as a coffee table, slips under almost any sofa to serve as a TV-dinner tray, and stacks away, as nesting tables do.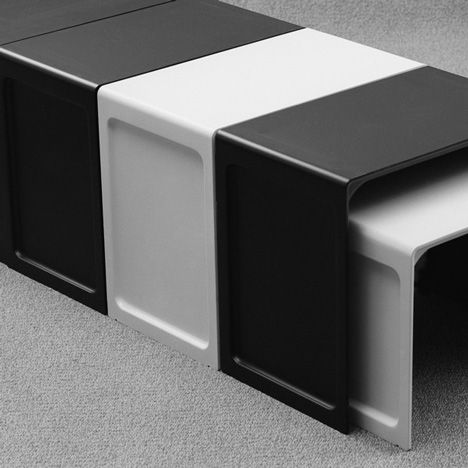 Yet the 621 was also a reaction to changes in industrial production; Rams revelled in the possibilities new plastics afforded designers, and wanted the stuff to be seen as "a noble and long-living material," in the same way as, say, wooden furniture has tradtionally been valued.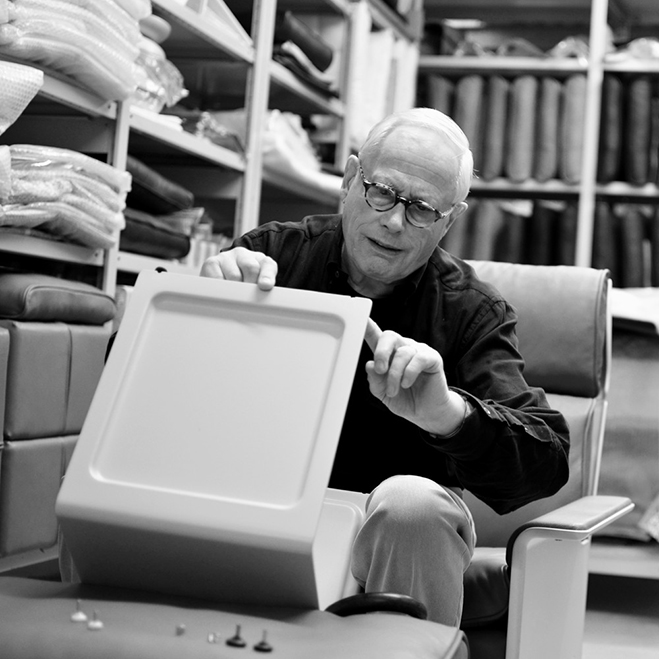 While plastic might still be a cheap alternative for more traditional furniture lovers, there's no denying the simple beauty of these tables. Vitsœ, the furniture company Rams co-founded in 1959, has just reissued the table, adding adjustable feet, a design feature Rams had intended to include originally. For more, go here, and for a full rundown of Rams' design principles, creations and career, pick up a copy of our book As Little Design As Possible.