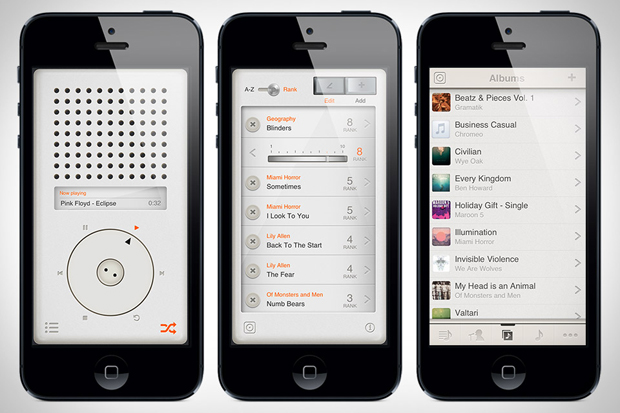 Dieter Rams inspires latest iPhone player
The T3 App draws from the German designer's iconic 1958 portable radio and 606 Universal shelving system
Apple has long acknowledged a design debt to Dieter Rams, the groundbreaking German designer who worked closely with Braun to produce simple, elegant consumer durables during the latter half of the 20th century.
As senior vice president of industrial design at Apple Inc, Jonathan Ive wrote in the foreword to our Rams monograph, As Little Design As Possible, "Rams's work is beyond improvement... Rams's ability to bring form to a product so that it clearly, concisely and immediately communicates its meaning is remarkable."
Rams has returned the compliment, saying in 2012 that he considered Apple to be one of the few companies which prized design and that he took any mimicry of his design principles as simple flattery.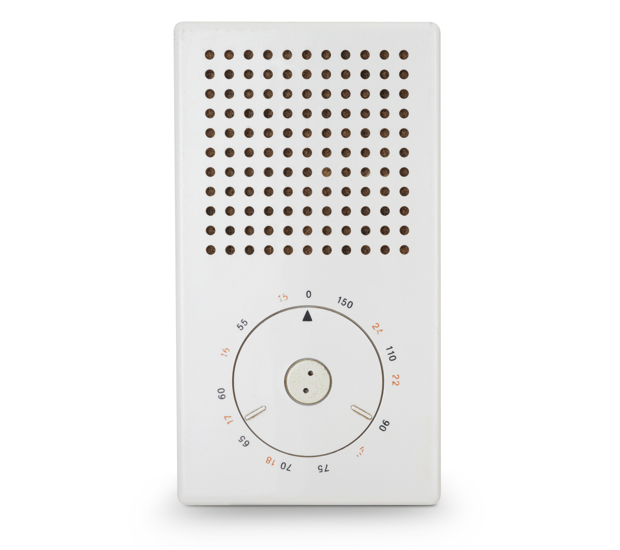 Whether Rams's goodwill extends to third-party Apple providers is unclear, yet his influence is strong in the apps market. Last year the American designer David Elgena launched his Rams-inspired weather app, Weather Dial. Now, 21-year-old Peruvian designer Eder Rengifo, working with the Nashville-based developer Bryn Bodayle, has come up with the T3 Player, inspired by Rams's 1958 portable radio of the same name. It's a neat interface for iTunes, utilising the same circular dial as employed on Rams' radio, and on the early versions of the ipod.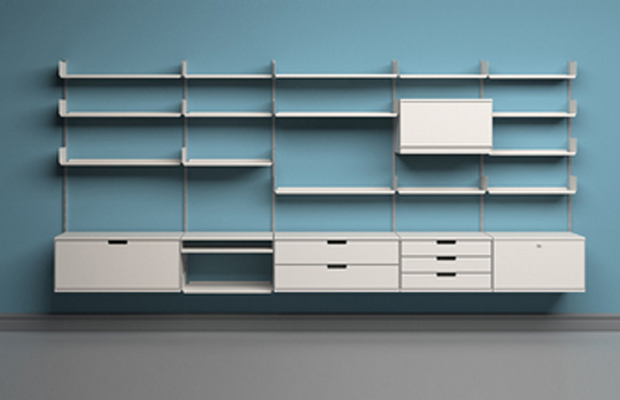 Not content with drawing from one of Rams's 20th century designs, the pair also took the German designer's 606 Universal Shelving System as the basis for their music browsing interface.
A few Apple store users report some technical glitches, but generally the player, which costs $0.99, works on iphones and ipod touches and is optimised for the iphone 5, balances elegant form with simplistic functions.
To find out more, go here, and to learn more about Deiter Rams, our comprehensive monograph, As Little Design As Possible is just about all you'll need on this legendary designer.