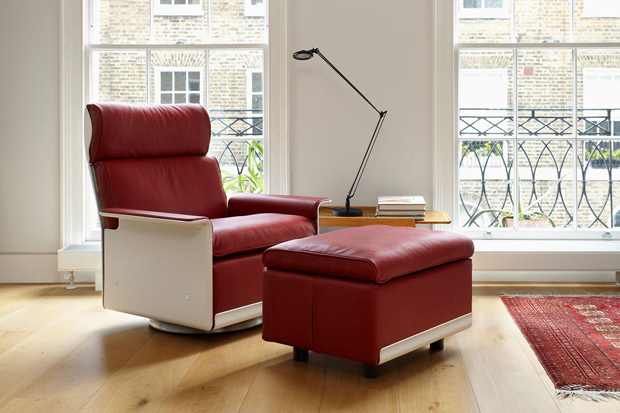 Dieter Rams 620 chair programme reissued by Vitsoe
If you're going to curl up with a copy of As Little Design as Possible what better chair to do it in?
While Vitsoe's 606 Universal Shelving System, designed by Dieter Rams, has for a long time been hailed as one of the most enduring and sustainable designs on the market, it's been harder to track down examples of his equally beautiful 620 chair programme - designed by Rams in 1962 with similar ideals of adaptability and sustainability at its core - as it's been out of production for some time.
Like Rams' 606 Universal Shelving System, which the designer also created for Vitsœ, the chair is a highly flexible piece of furniture - one that in this case can be joined with others to become a multi-seat sofa when more chairs are added. Meanwhile, a chair on castors can be transformed into a swivelling chair. We think you'll agree that these key elements mean that that use of the word 'programme' is not quite as pretentious as it may seem on a first uninitiated encounter.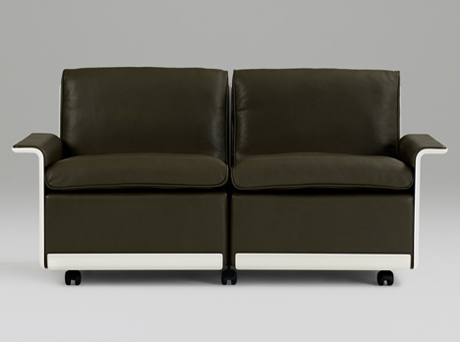 In fact, much of the chair's true integrity is hidden from view. The base is constructed from precision-engineered birch ply and houses a traditional coil-sprung construction. This in turn is over-laid with a rubberised-coir moulding (a mixture of torn coconut husks and natural rubber). The arms and backs are made from warm-pressed sheet-moulding compound, a material similar to – but stronger than –fibreglass. Rams designed the chair programme to last a lifetime and more.
You can find out more about the 620 chair at Vitsoe's site. And you can learn more about Rams, the pioneering head of Braun by taking a look at our beautifully researched (and designed) book, Dieter Rams: As Little Design as Possible. And don't forget to browse our Rams extensive online content.