Did Dieter Rams's T3 inspire this new radio?
The 55-year-old design inspired Jonathan Ive, and now may have given rise to a new Lexon radio by Philip Wong
We might view a pocket radio as a fairly low-tech form of personal entertainment these days, yet there was a time when a portable 'wireless' was a highly advanced piece of kit. In the 1950s, the development of affordable transistors allowed manufacturers to shrink down the size of a radio set, and, as we note in our Dieter Rams book, "Although Braun [the firm Rams designed for] did not make the first pocket transistor radios, as always it was distinguished from the competition in its refined and attractive design."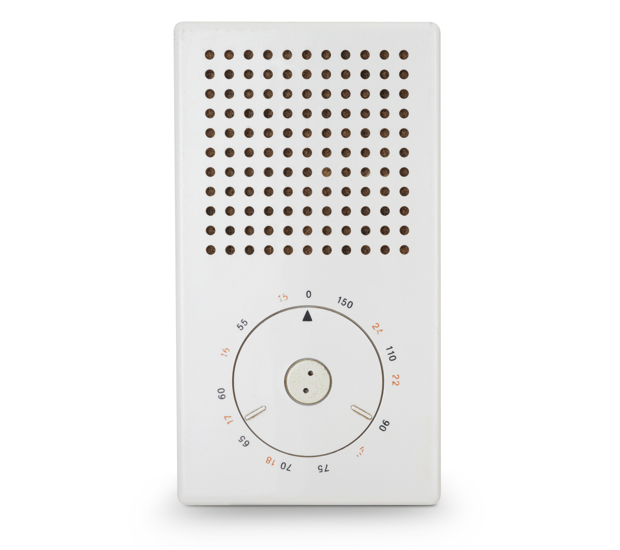 Rams' T3 radio from 1958, is about as simple as a possible, with just a dial and speaker apertures interrupting its otherwise featureless off-white box. Yet 55 years later, Rams' design has inspired a music app, the Apple iPod, and now perhaps another radio. The Flow Radio by the French designer goods brand, Lexon, bears a passing similarity to Rams' T3. OK, the Flow has a knob set into the top of its clear plastic case, works as an MP3 amplifier and will take both batteries and a DC jack. However, the thinking behind the Flow's design also echoes Dieter Rams' principles. As Lexon designer Philip Wong explains in this interview, "The main goal in creating Flow was to design a minimalistic radio, limiting the design to the strict minimum."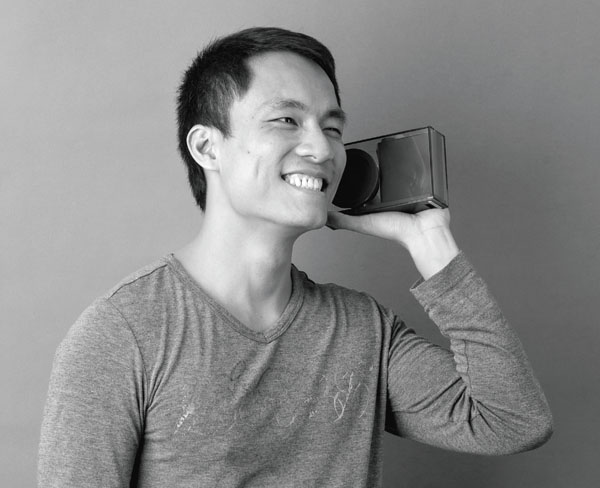 In terms of ethos, this sounds a lot like Rams' own maxim that "good design should be as little design as possible." With the T3 out of production, the Flow Radio certainly looks like a good choice for design-conscious music lovers. Pick one up for €66 here, or $85 here. For more on Dieter Rams' design legacy, please take a look at our book, As Little Design As Possible. Also, if you can't help thinking you've seen the clear casing somewhere before, You're right. It resembles our Shiro Kuramata book, which comes in a not dissimilar acrylic slipcase.