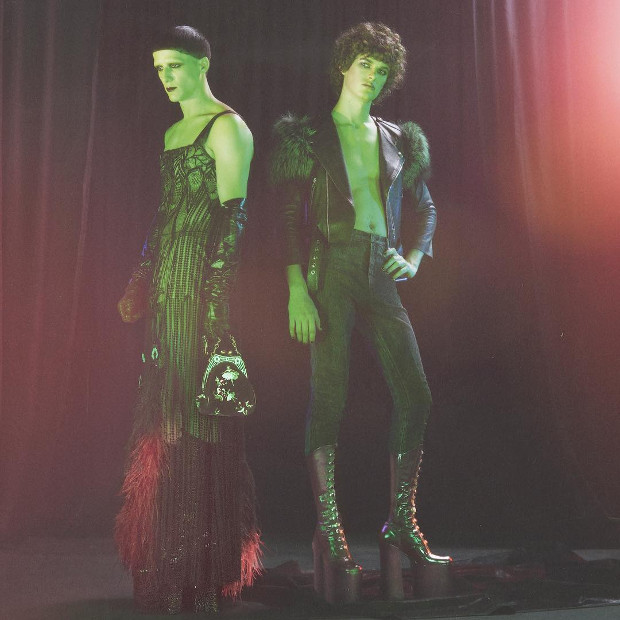 Marc Jacobs pays homage to Robert Mapplethorpe
Can you detect the late photographer's influence in Marc Jacobs' androgynous Fall 2016 campaign?
Though photographer Robert Mapplethorpe shot a little for Italian and French Vogue his ambition always was to have his photographs viewed as works of fine art, rather than high fashion.
Nevertheless, Mapplethorpe's influence on the look of contemporary clothing campaigns can still be detected today. Indeed, Marc Jacobs acknowledges a debt to Mapplethorpe in the Katie Grand-styled campaign for his Fall 2016 campaign, which the designer has just begun sharing online.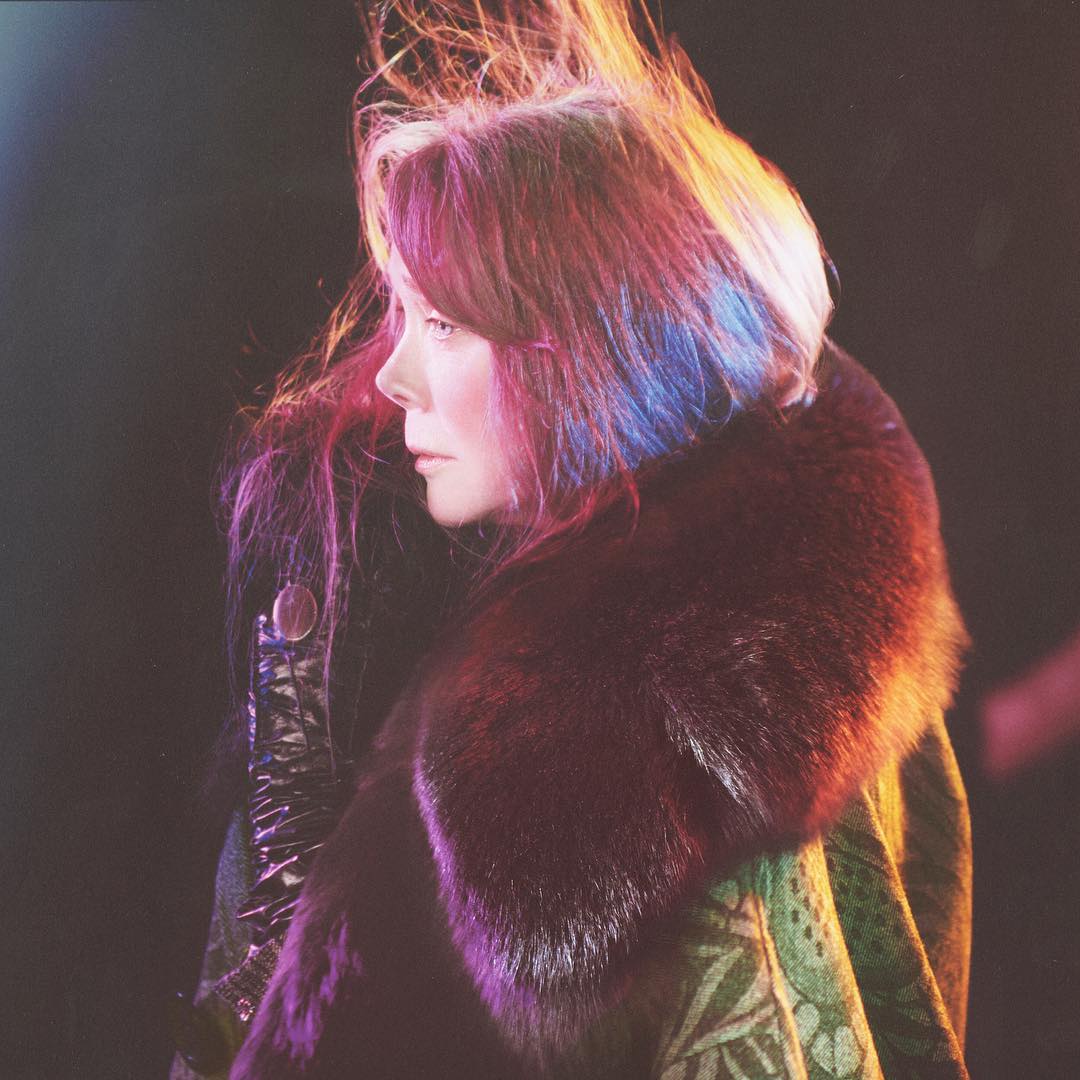 The key campaign image (top), featuring American models Carlos Santolalla and John Tuite in Jacobs' women's collection, shot by British photographer David Sims, was, in Jacobs' words "inspired in part by Jean Genet's Querelle de Brest and is a nod to late legendary artists, Lou Reed and Robert Mapplethorpe."
Genet's 1947 novel about sex and murder in a French seaside town might be unfamiliar to many, yet the Reed and Mapplethorpe reference is supremely clear in the photograph's arch elegance, intimacy and unabashed sexuality.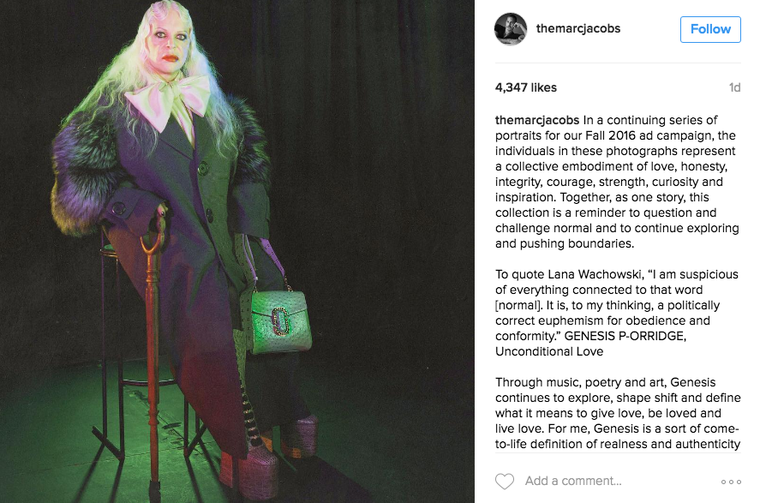 Santolalla and Tuite are sometimes described as the first gay couple signed to a major modelling agency, after the pair were added, jointly, to the books of Fusion Model Management in 2015.
This pioneering, outsider status, if not an outwardly LGTB message, is apparent in other images from the campaign, which includes the "pandrogynous" pioneering Throbbing Gristle and Psychic TV musician turned fine artist Genesis P-Orridge, the actress Sissy Spacek – still best-known to many for her role as the ostracised telekinetic teenager, Carrie, in the 1976 film of the same name – and the rapper Missy Elliott.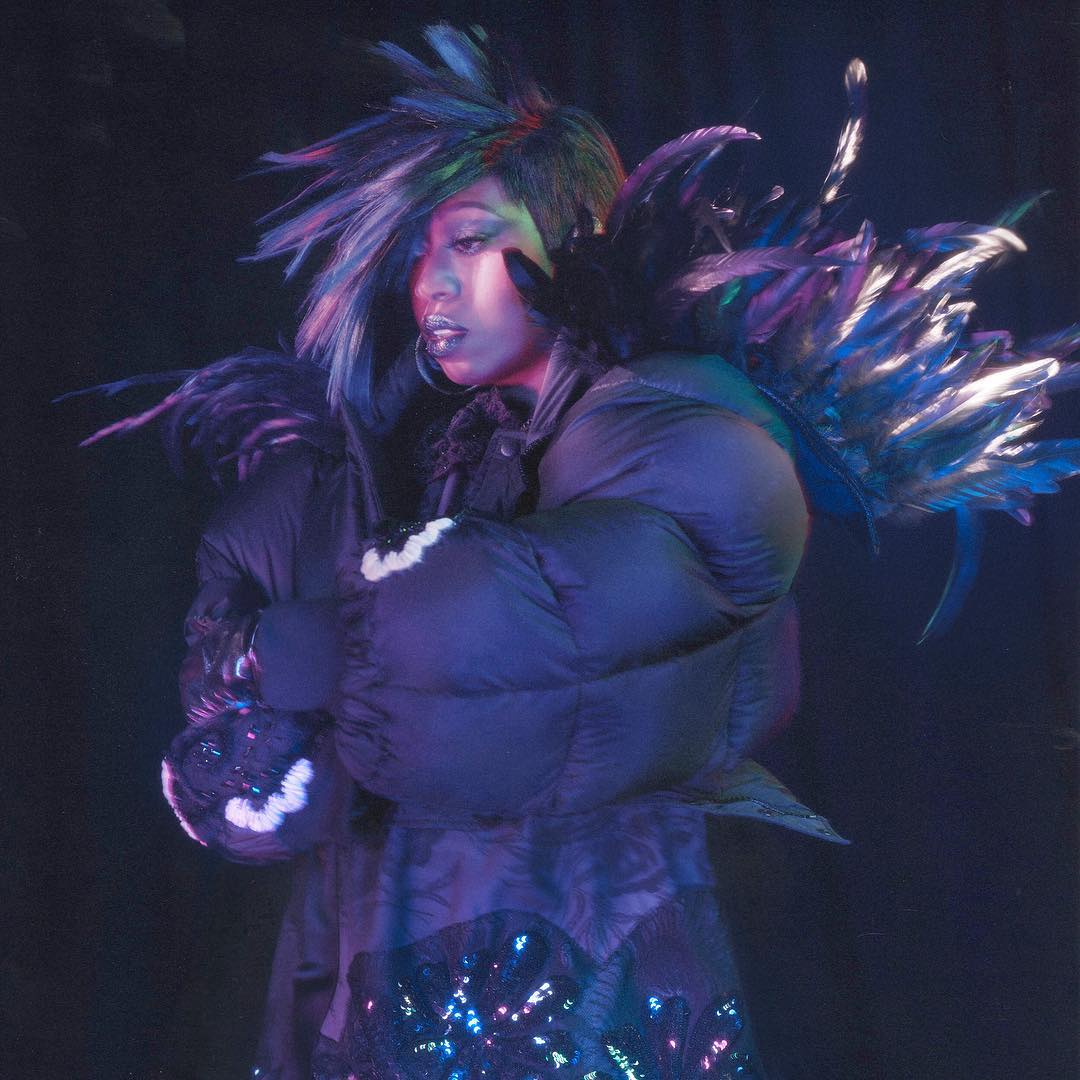 For greater insight into Mapplethorpe's vision order a copy of Mapplethorpe Flora: The Complete Flowers here; for greater insight into contemporary culture and sexuality get Art and Queer Culture; and for more on fashion, consider The Fashion Book and The Anatomy of Fashion: Why We Dress The Way We Do.