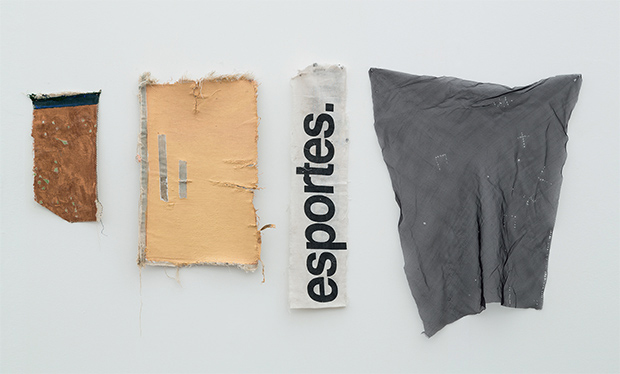 Art Cities of the Future artists at Frieze
Three of the artists in the São Paulo section of our book are at Frieze this weekend. This is what they do
Brazil, and Brazilian art in particular, seems to be everywhere you look right now. Our wonderful Art Cities of the Future book picked up on this trend early, citing São Paulo as one of the rising art cities of the world to watch. There's also an interesting talk at MoMA tonight BR in NY: Art in Focus which we'll report on tomorrow.

Today though, we thought we'd take a look at the Brazilian artists featured in Art Cities of the Future who'll be at Frieze this coming weekend. They include: Erika Verzutti, Adriano Costa and Marcelo Cidade.
First up, Erika Verzutti, should be no stranger to Phaidon.com readers. We interviewed her at the great NADA Miami last winter and she features in the São Paulo chapter of our book, Art Cities of the Future in which curator Kiki Mazzucchelli writes: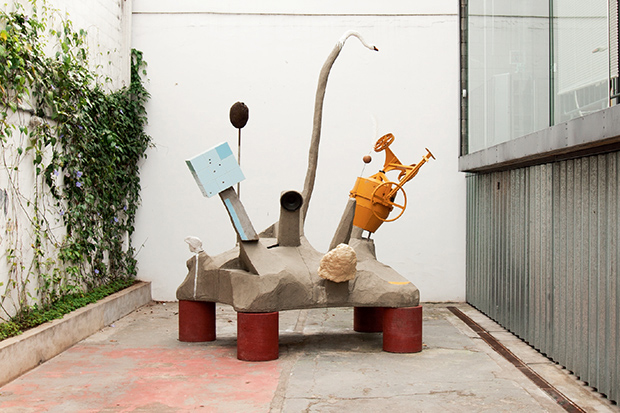 "Erika Verzutti works with seemingly incompatible materials or themes to create sculptures that make reference to modern art, ordinary life and the natural world. A pineapple, a jackfruit and a squash are only a few of the many fruits and vegetables that the artist has cast in bronze and incorporated into her assemblages. These elements are sometimes distorted, serialized or combined with other materials in compositions that are often formally reminiscent of a Brancusi column, a Maria Martins sculpture or a painting by Tarsila do Amaral, among other art-historical sources. Importantly, within the context of Verzutti's work, the articulation of disparate elements breaks with hierarchical conventions; a papaya, for instance, is as aesthetically valuable as a Henry Moore sculpture." You can see Erika's work at Galeria Fortes Vilaça at Frieze from Friday.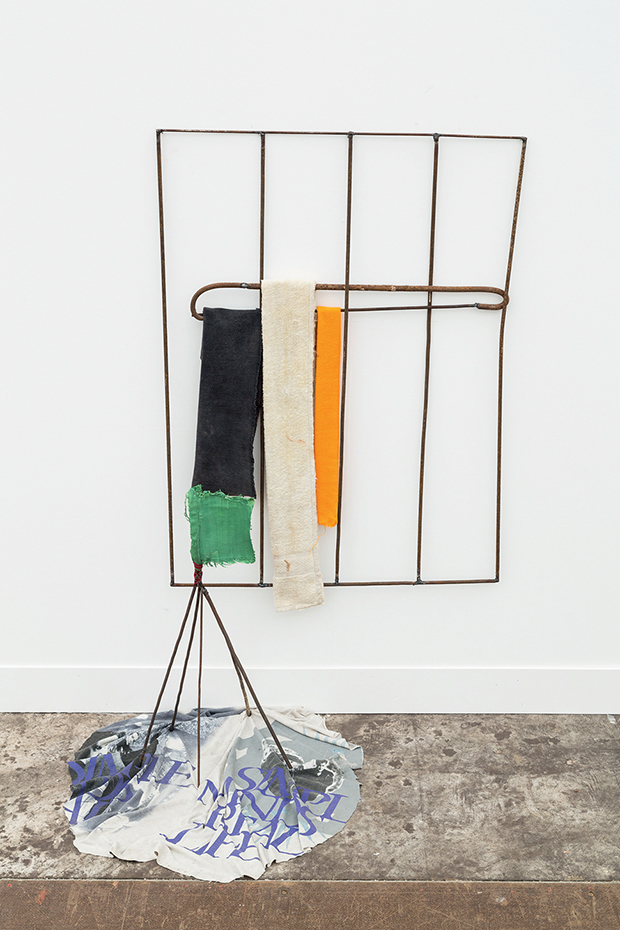 Adriano Costa, meanwhile who's described in Art Cities of the Future as articulating the contradictory character of Brazil's cultural make up will be showing in the Mendes Wood DM booth at Frieze.
"In his paintings, sculptures and installations, Adriano Costa often references art-historical genres or movements. However rather than merely quoting, he combines these references with other symbolically charged objects which he finds in his immediate environment and in everyday situations. In this way, he invests them with renewed meaning. The materials he employs are often chosen for their affective value: stained letters and notes kept by the artist for years or a torn and worn-out piece of patterned fabric. Costa's works are assembled in a calculated manner, with special concern for composition and form, to explore different styles and genres. Sometimes he seems to evoke the pale still lifes of Morandi; in other moments we can glimpse a floor work by Carl Andre or a Russian Constructivist sculpture. However, in spite of his careful attention to form, there is no attempt to disguise the fragility of the materials, and the resulting constructions often seem to be on the verge of collapse.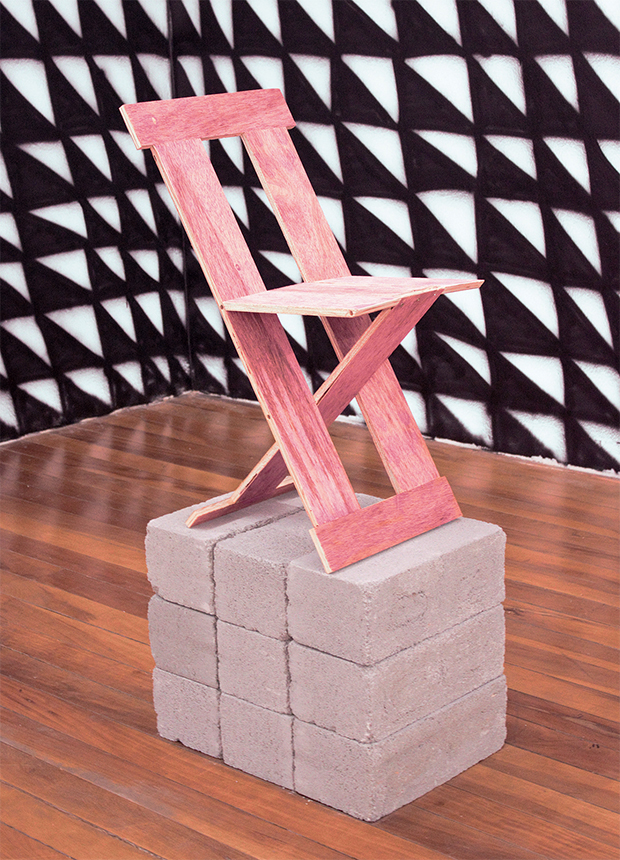 The third of our Brazilian artists at Frieze featured in Art Cities of the Future is Marcelo Cidade. Art Cities of the Future writer and curator Kiki Mazzucchelli says "The uneasy relationship between marginality and art has permeated Marcelo Cidade's work since the very beginning. Before attending art school, he was assiduously involved in skateboarding and graffiti, practices that often overstep the limits of legality and order. In a city where middle-class citizens live mostly indoors or inside their cars due to the fear of daily violence and lack of an effective public transport network, he spent his teenage years freely exploring the harsh reality of the São Paulo streets. With its unkempt pavements abundantly inhabited by homeless families, its precociously-aged concrete towers with facades darkened by pollution and the city's characteristic all-black graffiti, or pichação, and lack of regular maintenance by public authorities, this immediate urban environment would become one of Cidade's main subjects, playing a fundamental role in his practice."
His more recent work will be shown at Vermelho at Frieze, which, according to Mazzucchelli, references key aspects of Brazilian modernity. in Desapropriação (Disappropriation, 2010), in which Cidade rebuilt Lina Bo Bardi's famous Frei Egidio chair using plywood, the chair is no longer able to support a person's weight, becoming a sort of participatory trap.
If you'd like to become more clued up on the exciting new art scenes of emerging, as well as more established cities - among them Cluj, Lagos, Beirut, Delhi, Istanbul and Seoul - pick up a copy of Art Cities of the Future. After all, you only need to take one look at our Turner Prize story from this morning to see how sharp Phaidon is when it comes to identifying future trends in art.