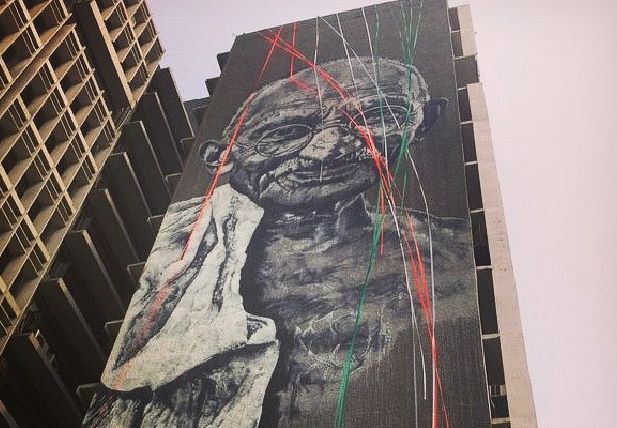 Street art Gandhi takes over Police HQ
St.Art Delhi brings modern graffiti to an antique corner of the Indian capital
The gallerists, collectors, and dealers might be preparing to depart from Delhi, as the India Art Fair draws to a close. However, the citizens of Shahpur Jat, one of Delhi's hipper suburbs, will just be getting used to their new works, which have been provided for them free by a band of international creatives.
St.Art Delhi is, the organisers claim, the first formal street-art festival in India (though 2012's Kochi biennale had a significant street-art stand). It began a few days ago and runs until 28 February at various locations within the Indian capital. Though the festival is staging a formal exhibition, its most striking work is being undertaken by a diverse group of overseas graffiti artists in the city's Shahpur Jat neighbourhood.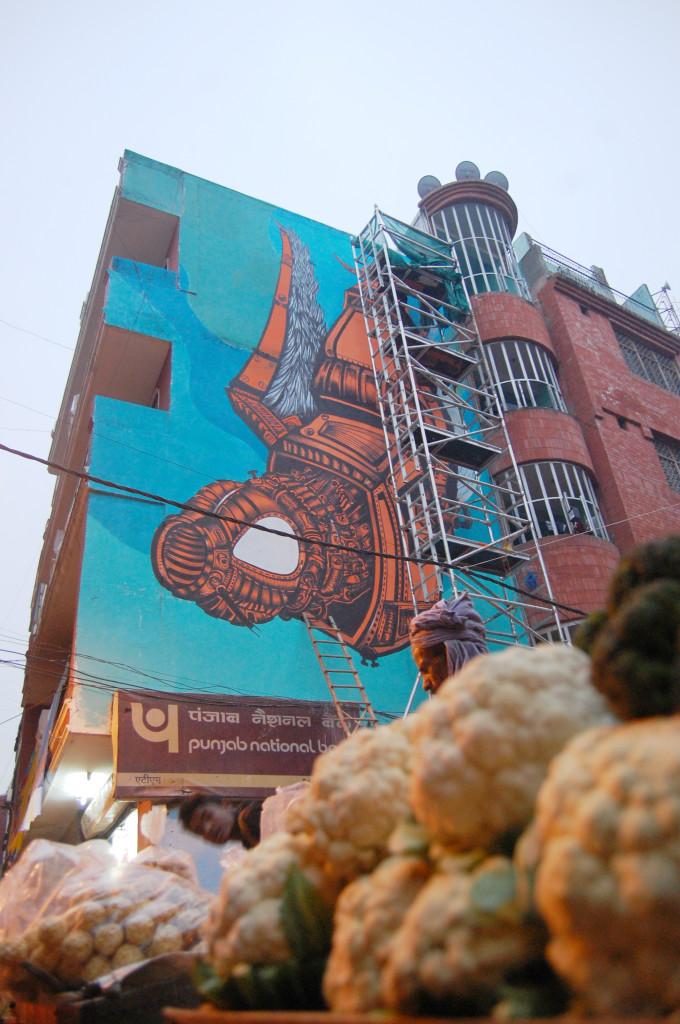 "What we're doing here is unprecedented," Hanif Kureshi, the 30-year-old creative director of the festival told the New York Times' Indian Ink blog. "Imagine one guy from Taiwan and another from Germany working on a wall in Shahpur Jat. We want to get people to believe in it, while also pushing the street art scene to do something that will put Delhi on the map."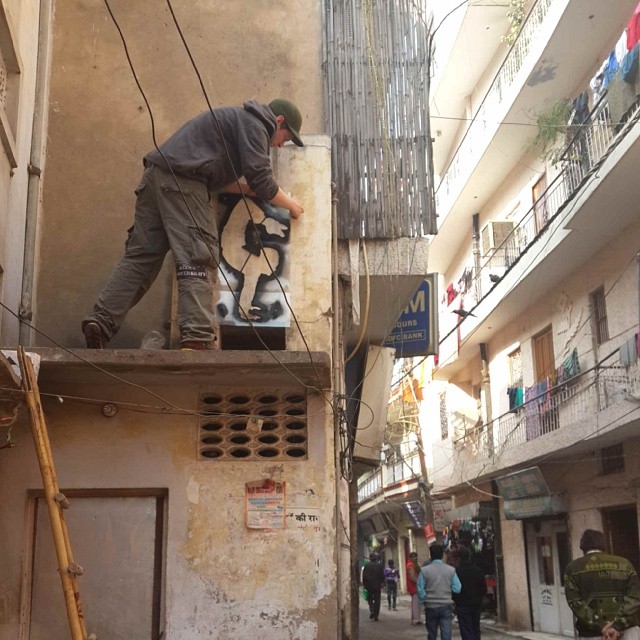 Shahpur Jat is an urban village, or urbanised once-rural region in South Delhi. It has a modest local fashion industry, a hip reputation, a quaint, old-world feel, and, crucially, quite a few open-minded residents, not averse to a street artist from Turin or Belgrade brightening up their buildings.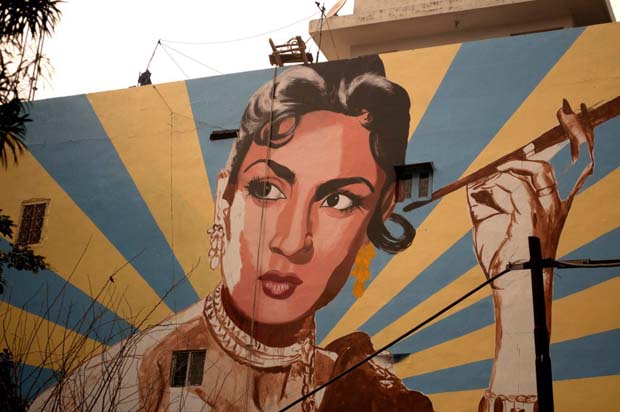 St.Art Delhi's artists include Including Germany's Hendrik "ecb" Beikirch, Poland's M-City, and Brazil's Se Cordeiro, as well as quite a few local artists. Fellow travellers, keen to see this work, can locate plenty of pieces using St.Art's online map. Perhaps the most striking of these is Beikirch's Ghandi mural, painted onto the side of the city's police headquarters. Proof perhaps that here, as elsewhere, graffiti is no longer viewed as the crime it once was.
For more on this, go here. For greater insight into Delhi's arts scene, pick up a copy of our book, Art Cities of The Future, and for more on art outside the gallery system, try Wild Art.