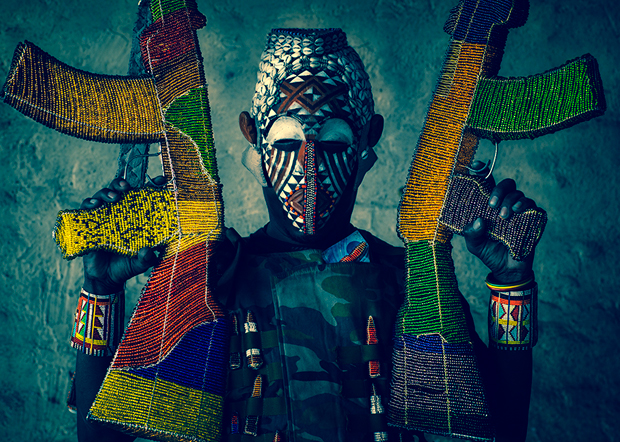 The disarming message behind these beaded guns
The artist and director Ralph Ziman wants to capture the unseen victims and perpetrators in Africa's arms trade
"Despite a bad reputation for crime and a legacy marred by social and economic inequality," writes Tracy Murinik, introducing the city's chapter in our book Art Cities of The Future, "Johannesburg is, nevertheless surprisingly human." Most artists accentuate this human aspect, yet the Johannesburg-born film director, artist and Ralph Ziman has drawn on the city's violent reputation for his project Ghosts.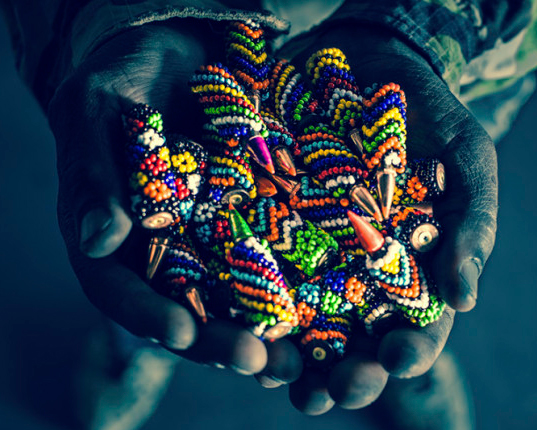 Ziman, who now resides in Los Angeles, sought to "to capture the unseen traffickers and the nameless faceless people who are killed" by the continent's arms imports. The artist says "this is a trade that not only fuels, but also sustains conflict across the continent. Arms that are paid for and imported into Africa are used by individuals not just for defense but often by corrupt, autocratic governments to oppress their own people."
To express this, Ziman commissioned six Zimbabwean craftsmen to produce a series of replica machine guns and bullets using traditional African beading techniques. He then took the guns and their creators to a rundown district of Johannesburg to photograph the accompanying images. "What amazed me was that everyone knew how to 'model' a gun," writes Ziman, "how to dress, how to stand, what poses a rebel or soldier or general strikes."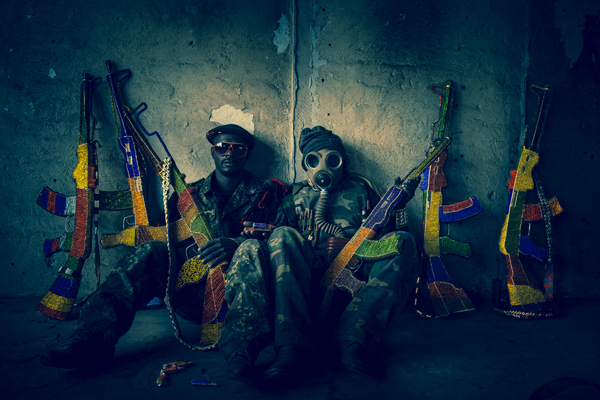 The guns, bullets and the pictures will go on show at the C.A.V.E. Gallery in Los Angeles between 8 February - 2 March, with all sales proceeds going to Human Rights Watch, which campaigns against the arms trade. For more on the show, go here. For greater insight into Johannesburg's art scene and other emergent art centres, pick up a copy of Art Cities of The Future and for some great examples of art created outside the gallery system check out our book Wild Art.