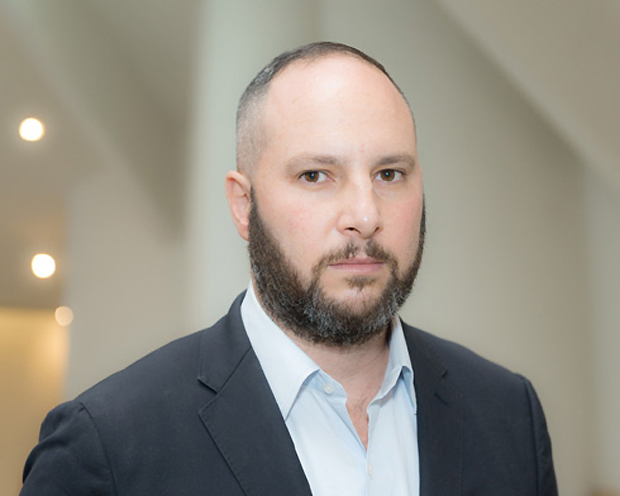 Phaidon author, Pablo León de la Barra, appointed Guggenheim UBS MAP Curator, Latin America
We're very proud of our forthcoming book, Art Cities of The Future, which profiles twelve urban centres at the forefront of contemporary art. We'll tell you a lot more about this title soon. However, we are equally proud to report that Pablo León de la Barra, author of our San Juan chapter, has been appointed the Guggenheim UBS MAP Curator, Latin America.
The Mexican-born writer and curator earned his Ph.D in Histories and Theories from the Architectural Association, London, and has gone onto curate and co-curate numerous shows across the globe. His distinctly tropical Topodendraophilia exhibition has just come to an end at the Pilar Corrias gallery in London.
Now the Guggenheim appointment will take him to New York, where Mr. de la Barra will take up a two-year residency, working alongside The Guggenheim's curatorial staff to pick out pertinent Latin American artworks to both add to The Guggenheim's permanent collection and serve as the basis of subsequent exhibitions.
Mr. de la Barra appointment makes him the second the curator to have been chosen to participate in the Guggenheim UBS MAP Global Art Initiative; Singaporean curator June Yap was chosen last year. The MAP Global Art Initiative also began in 2012; this a ongoing artist project "seeks to stimulate dialogue and creative interaction both regionally and globally through curatorial residencies, public and online programming, and collection building."
"I'm thrilled to be collaborating with Guggenheim and UBS in such an exciting project," stated de la Barra. "It is an honour to have the opportunity to learn from such a respected institution, while at the same time sharing the knowledge I have developed after years of research and practice in the region, which will provide for a wider dialogue and understanding of the complexities and distinctiveness of art production in Latin America."
We share his excitement. Find out more about the appointment here; read Mr de la Barra's blog here. Go here to pre-order the book he contributed to, Art Cities of The Future.