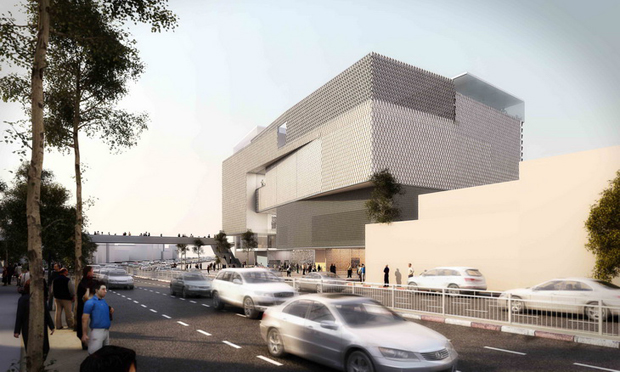 Grimshaw's museum for an art city of the future
The British practice has worked mosaics into its Koç Contemporary Art Museum in Istanbul, Turkey
Beyoglu has long been regarded as one of Istanbul's hippest quarters. In the last decade or so, it's trodden that well-worn path from down-at-heel dingy to gentrification, courtesy, as is customary, of the city's creative industries - hence all those bars, clubs, boutiques and galleries peppering the place. A good example of this transformation is the Ottoman Bank building, just under the famous Galata Tower, which is now a stunning arts and banking archive known as SALT.
Come 2016, SALT will be joined by a Grimshaw Architects creation. The Koç Contemporary Art Museum will showcase the philanthropic Vehbi Koç Foundation's collection "to the broadest possible audience placing the works in a national, regional and international context of contemporary artists." Visitors will get a chance to peruse works on paper, paintings and video and view installations, performance art and music-related events.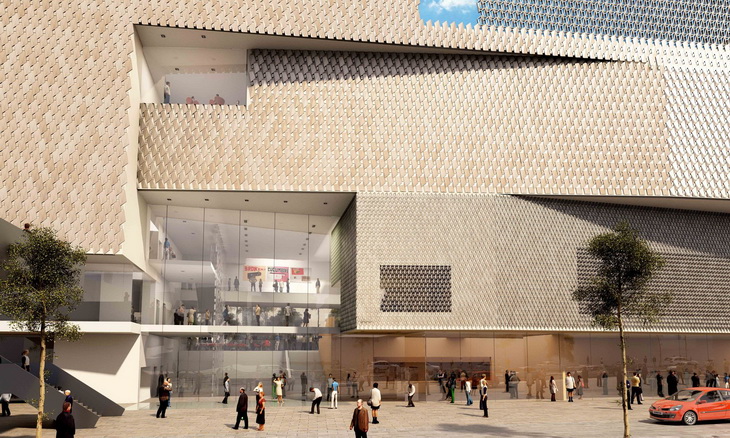 To this end, the London-based architecture practice has devised a geometric block with particular parts sliced away, so that the facades of certain storeys are at contrasting angles. What's more, the whole thing, except for a glass box on the roof, is clad in mosaic tiles.
Nicholas Grimshaw's team thinks of it as "a landmark building entirely derived from its context, with the mosaic tiled forms of traditional Ottoman architecture providing the inspiration."
Any visit to the Koç Contemporary, of course, should be timed to coincide with Istanbul's fledgling Design Biennial, which is helping put contemporary Turkish design and architecture on the map.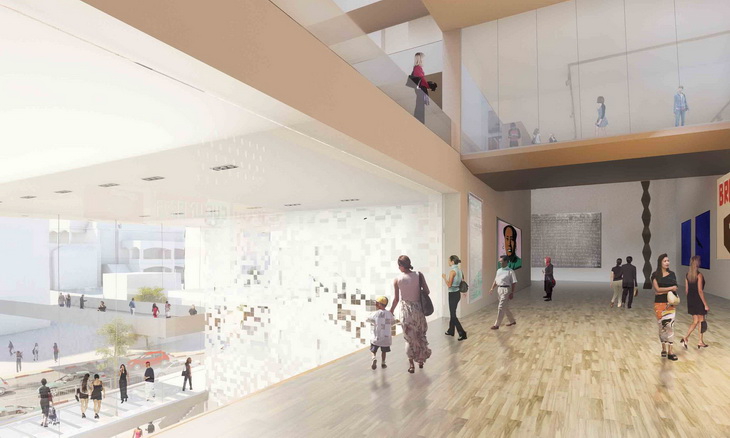 To learn more about Istanbul's burgeoning arts scene, please consider our new title, Art Cities of The Future, which features the Turkish megacity alongside many others. Meanwhile, for greater insight into the way we're building today, please take a look at our Atlas of 21st Century World Architecture. And before you buy anything, do remember to join Phaidon Club. Once a member you'llgain reward points, and be able to take advantage of exclusive offers and events - whether you're in an art city of the future or one of the present.