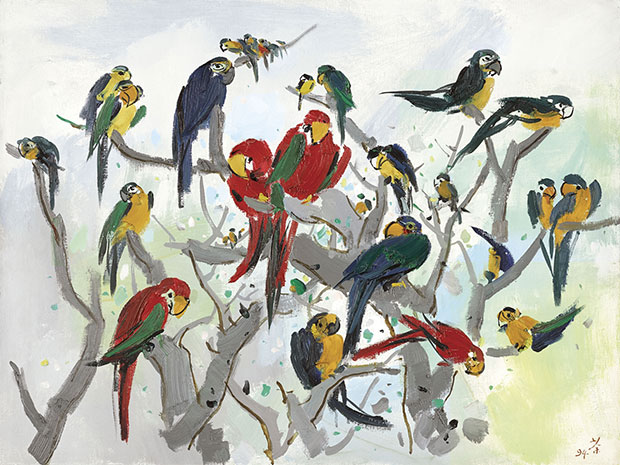 Christie's marks 30 years in Hong Kong
The Asian arm of the world's leading auction house celebrated its coming of age with a dedicated art sale
Later this year Phaidon will mark Christie's 250th anniversary with a new book dedicated to the world's leading auction house, which was founded in London back in 1766.
However, the auction house's Asian branch is currently enjoying its own anniversary. Christie's Hong Kong celebrated chalking up 30 years in the business with a strong season of celebratory sales, including a dedicated 30 Years auction, which brought together contemporary works by Yayoi Kusama and Zeng Fanzhi with antique vases and jade sculptures.
François Curiel, who joined Christie's as an intern in 1969 and is now Chairman of Asia-Pacific, recalled the first sale in January 1986 at the Mandarin hotel. "It was a tiny little auction by today's standards," he said. "200 lots and at that time maybe two million dollars." Today, Curiel notes, some auctions can have 4,000 lots and generate around 500 million dollars – proof of its coming of age.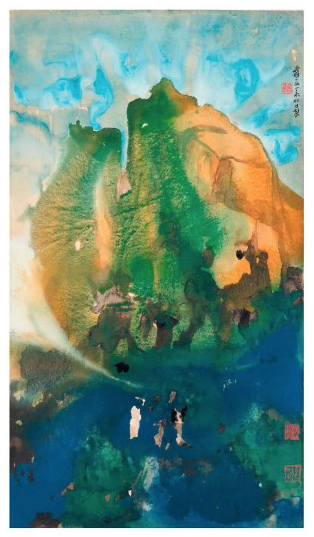 So happy 30th birthday Christie's Hong Kong! Do check back soon for more news of our Christie's book; for more on art from China order a copy of The Chinese Art Book; and, if you're thinking about starting your own collection there's no better place to begin than by buying a copy of Collecting Art for Love Money and More here.