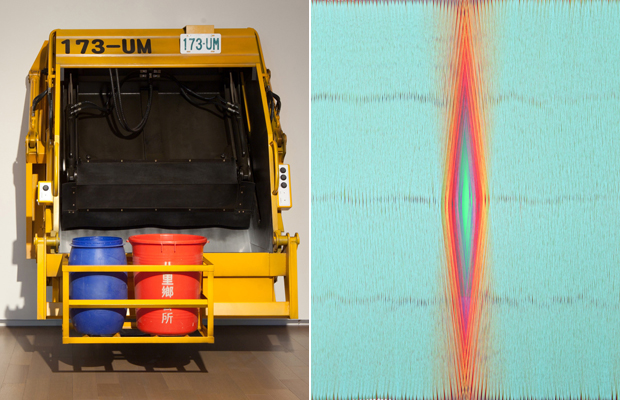 How a Sydney gallery became a focus for Chinese art
The White Rabbit Gallery in Chippendale boasts a more comprehensive collection than any in China
The collection of contemporary Chinese art on show at the White Rabbit gallery in Chippendale, a small, inner city suburb of Sydney, is so comprehensive it's been lauded as unparalleled - even in China. Housing work from internationally known heavyweights such as Ai Weiwei, to emerging talents fresh from art school, the converted factory has built a reputation as a world-beating gallery since opening its doors in August 2009.
Only art made after the year 2000 is included in husband and wife Kerr and Judith Neilson's private collection, ensuring their gallery doesn't become a nostalgic look at China's art history, but rather an up-to-date showcase of current bleeding-edge talent.
The idea for the gallery was sparked when founder Judith Neilson made a visit to Beijing in 2006. Wang Zhiyuan, an artist Neilson had previously met in Australia, showed her the studios of his friends in the 798 Art Zone, where artists live and work in decommissioned sixties military buildings.
"I was captivated by the artistic and technical quality and the energy of the works I saw," she tells Phaidon. "But I couldn't buy more than one or two because there was no room for them in our house. Still, when I got back to Sydney I kept thinking about them".
Neilson travels to China around four times a year and visits dozens of galleries, art-school shows and artist studios with Zhiyan. "From all the works we see, we might decide that three or four are right for the collection," she says. The collection now contains the work of 200 artists. The entire contents are replaced with a new exhibition every six months. The duo now have Taiwan and Hong Kong in their sights.
This hub of Chinese contemporary art may be in Australia through happy coincidence – it's where Neilson and her husband just happen to live – but the collector has found that Australians are incredibly interested in China and contemporary Chinese art. "Many will never have the opportunity to visit China, so in viewing the collection they're getting a glimpse of contemporary China and its culture," she says. "We have a large Chinese population and many of them tell us they had no idea that China produced such fascinating art. Also, China is relatively close to Australia and quite a few of its artists have visited, studied or lived here - including Wang Zhiyuan, Cang Xin, Xiao Lu, Wu Daxin, Shen Shaomin and Shen Jiawei (an Australian resident) - all represented in the White Rabbit Collection."
The White Rabbit Gallery's wonderfully interactive website can be found at whiterabbitcollection.org.