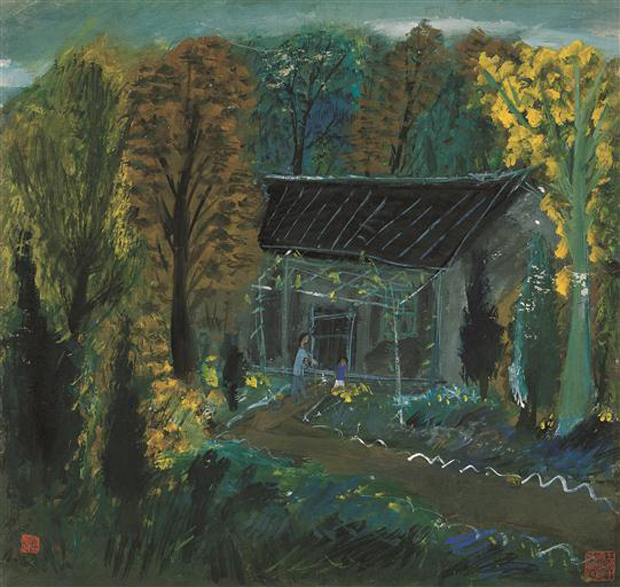 The secret history of Chinese Modernism
A new Shanghai exhibition examines the crooked path of modern European-style art in 20th century China
In a recent interview, Angelica Cheung, the editor of Vogue China, characterised the differences between the Western and Eastern cultural experiences. "When you talk about the sixties, you think of the mini-skirt," she said, "but when Chinese people talk of that time, they think of the Cultural Revolution."
Certainly, the historical periods we take for granted aren't universally recognised, and in hemlines as in artistic movements, China is quite different from the West. On the whole, its artists did not feel the influence of early 20th century modernism, and their experiences under an austere Communist government during the latter half of the century were quite different from the conditions enjoyed in much of Europe and America.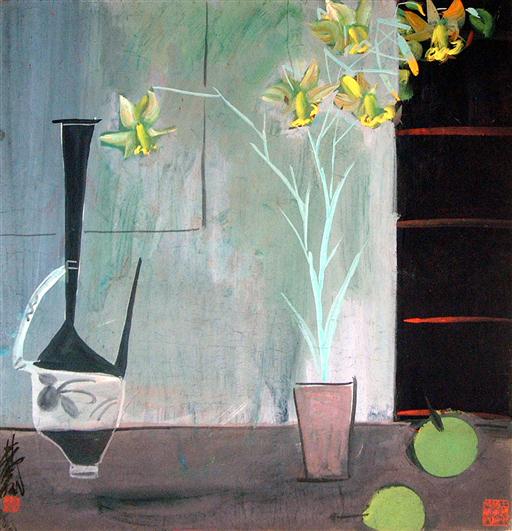 A new exhibition at Shanghai's China Art Museum examines what dialogue there was between European modernism and Chinese art. In Shanghai / Paris: Modern Art of China, the museum's curators pick out Chinese works that display some modern, western influence.
Chief among these artists is Lin Fengmian. Born in rural China in 1900, Lin in studied at Paris' École Nationale Supérieure des Beaux-Arts in the early 1920s, and was tutored by Fernand Cormon – a notable instructor of the period who also helped guide van Gogh and Toulouse-Lautrec. Lin moved onto Berlin before returning to China in 1926, to help to popularise Western styles. As we put it in our Chinese Art Book, "Lin became a leader of the New Art Movement in Republican China and has been called 'the father of modern Chinese painting'."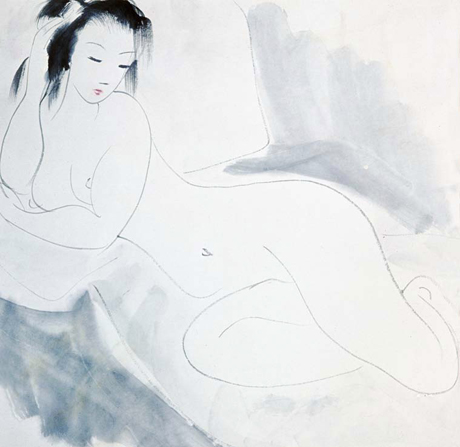 Yet Lin's later career was not without incident. He faced persecution from the Japanese occupying forces during WWII, and denouncement and imprisonment following Communist Party's triumph. The painter, who passed away in 1991, lived out his final years in Hong Kong, where he was recognised as a pioneering artist, who combined traditional Chinese painting with newer forms, regardless of the consequences.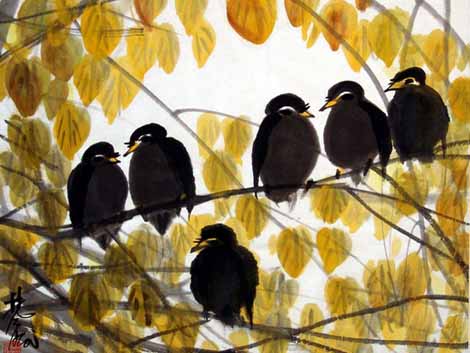 Now, perhaps, Lin's reputation will be fully recognised on the mainland. "The exhibition follows the thread of expressionism in China - Lin being a pioneer," the exhibition's curator Lu Huan told the Chinese newspaper Global Times, "it showcases different generations of Chinese artists who had interactions with their Western counterparts, reflecting the modern look of Chinese painting."
It's certainly a compelling prospect, and, the few works shown online certainly hint at a beguiling mix of Chinese brush work, shot through with dash of expressionism. Find out more about the exhibition here. For greater insight into Chinese art, past and present, consider our Chinese Art Book. You can buy it from the people who made it, here.