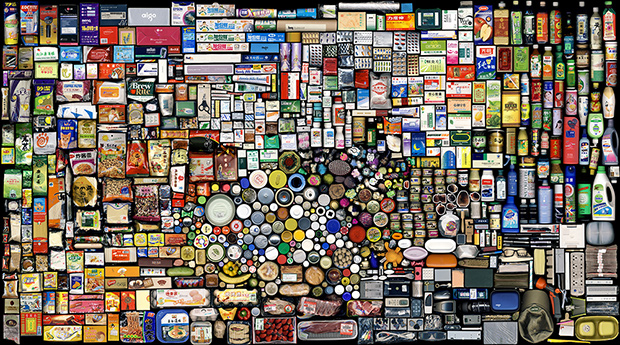 Hong Hao's patterns of consumption
Meet the Chinese artist who scans and collages every consumer item that passes through his hands
We might think of China as the workshop of the world, having overtaken the US in 2010 to become the world's largest manufacturer. Yet one of its artists is also producing one of the most powerful meditations on our consumer society. Hong Hao was born in Beijing in 1965 and graduated from the printmaking department of the Central Academy of Fine Arts in the Chinese capital back in 1989. Since 2001, he has been scanning every single item that passes through his hands, in a practice that Hao likens to book keeping.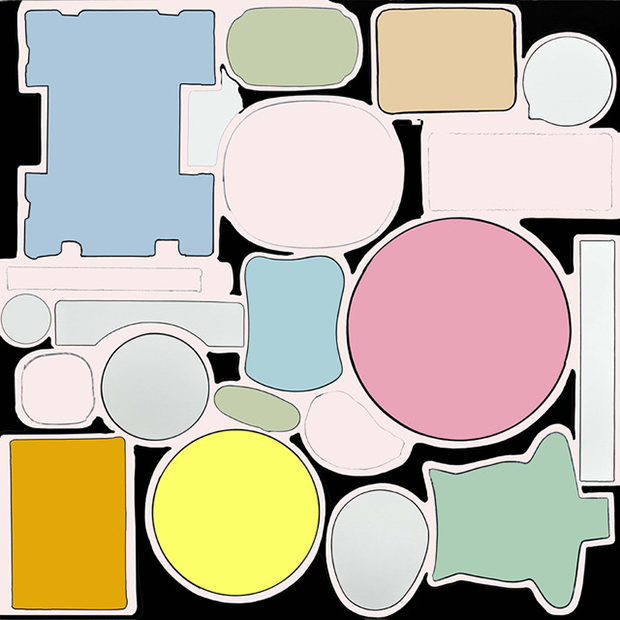 The artist's best-known series, My Things, shortlisted for last year's Prix Pictet, consists of beguiling collages of goods, arranged according to their forms and colours.
His forthcoming show, which opens at Pace Hong Kong 3 July, extends this practice a little further via his Reciprocating series. In these works, Hao ignores an object's designs and details, leaving just a series of paint and pencil outlines, crafted onto small patches of silk.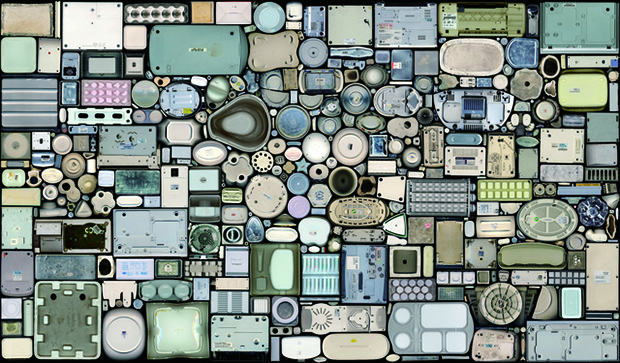 Hao says he has no special attachment to the goods he scans, but instead sees his work as a kind of yogic daily practice. Indeed, the series seems to bring certain Buddhists ideals, including the relinquishment of worldly possessions, into dialogue with China's current position at the manufacturing heart of the global economy, while innovating print-making practices in interesting new ways.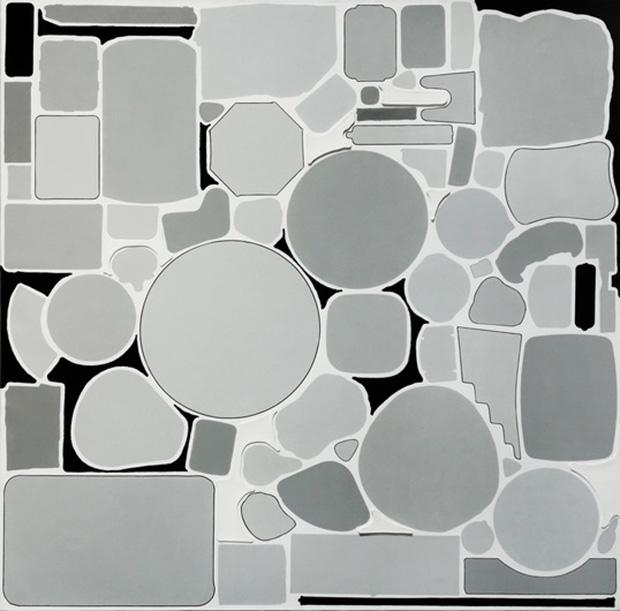 To find out more about the new show go here; for more on Chinese art past and present buy The Chinese Art Book.