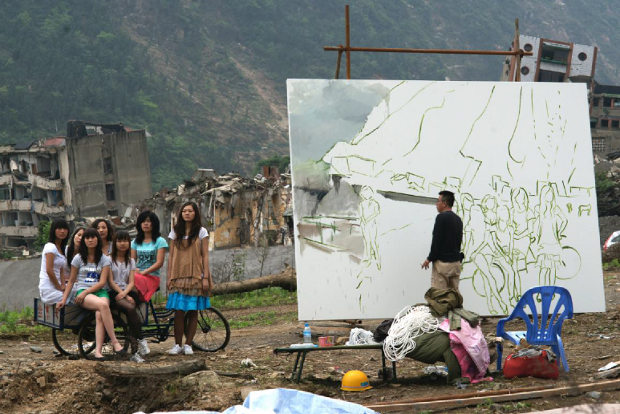 Chinese Neorealist to paint Londoners
Liu Xiaodong brings his sharp reworking of Socialist Realism to the British capital
Liu Xiaodong's large-scale paintings might remind us of Socialist Realist works from another age, but the artist insists, "My only goal is to confront people and see them as they really are." Born in 1963 to a couple of modest factory workers, Liu grew up in the tumult of the Cultural Revolution, and he went on to train at China's Central Academy of Fine Arts, his country's leading arts institution.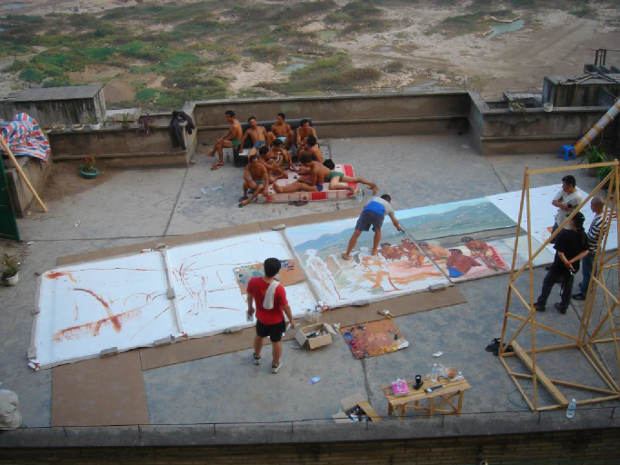 Yet while Liu's painting's might focus on his nation's ordinary folk, he doesn't apply the socialist gloss once so prized by the ruling party. Instead, the artist won recognition for large-scale outdoor works that depict life in the Middle Kingdom in all its nuances, featuring subjects at China's open-cast jade mines, among the destroyed villages of the Three Gorges Dam and amid the rubble of the Sichuan earthquake, as well as the citizens of Tibet, Japan, Italy, Cuba and Israel.
For his first London show, staged by The Lisson Gallery later this year, Liu will, during the six weeks preceding its opening on 27 September, "embed himself in a nearby community, documenting his encounters with others." Part group portraiture, part near-journalistic documentary, Liu's work might make us rethink the simple depiction of informal gatherings, after the hopes and fears of 20th century socialism have passed. If you're in London over the next few weeks, and are asked to pose for Liu, we suggest you agree; it might not be the most flattering portrait, but it might end up serving as part of an important body of work.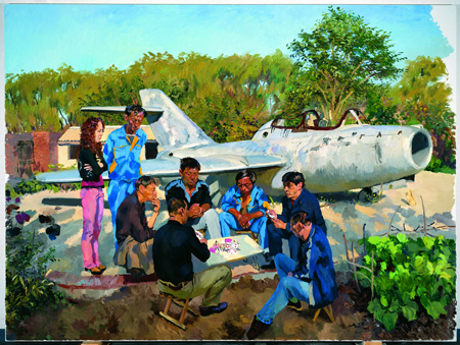 To find out more, go here. For greater insight into Liu's work, please consider our forthcoming Chinese Art Book, which includes Liu among many others. And before you buy anything do join our Phaidon Club to take advantage of exclusive offers, events and reward points.