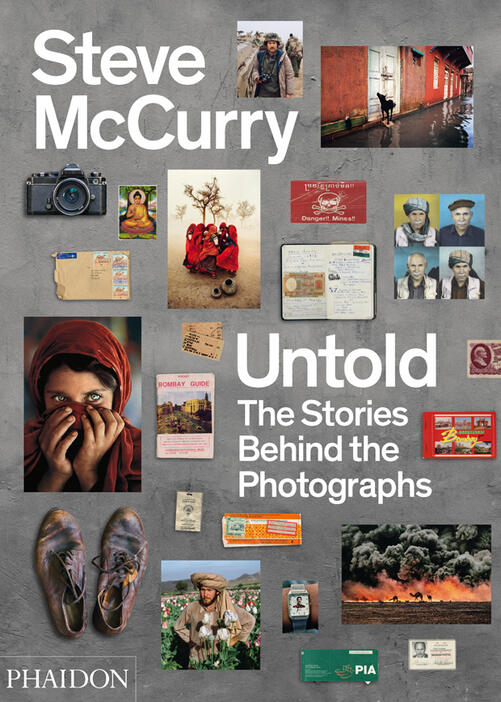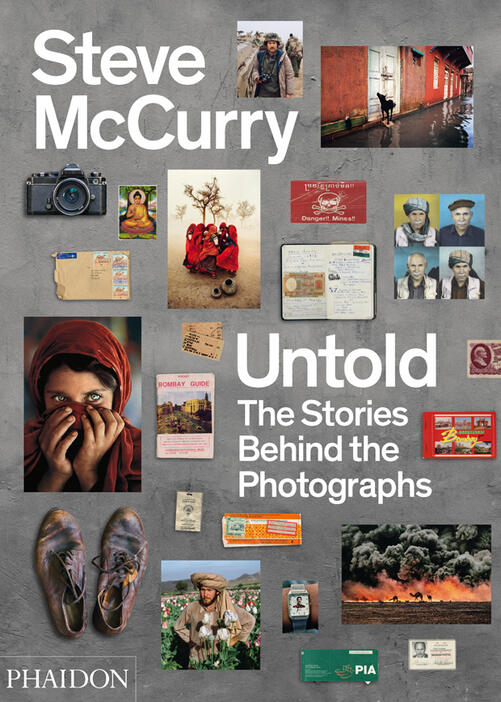 Untold: The Stories Behind the Photographs
Steve McCurry Untold: The Stories Behind the Photographs takes an unprecedented look at the work of Steve McCurry, one of today's finest and most daring imagemakers. This is the first book to fully explore how the world-renowned photographer finds, takes and develops his uniquely iconic photographs. Presenting a personal archive of material, Steve McCurry Untold features the very best of McCurry's most beautiful and powerful photo stories, taken from around the world over the last thirty years. Each story is illustrated with never-before-seen notes, images and ephemera – saved by McCurry from his extensive travels – and over 100 lavish, full-colour photo plates of McCurry's most significant work. Brought to life by newly commissioned essays, the stories offer a critical narrative and give new insight and ideas into the background, experience and ideas behind McCurry's unparalleled photography. Together, these fascinating documents reveal a new and exciting view of the story behind the story.
Tracing the narrative behind 14 of McCurry's most important assignments, each story provides a behind-the-scenes look at McCurry's adventures, from first publication to their afterlife in the world, creating a documentary record of his remarkable career. The featured work covers his entire oeuvre and focuses on a broad range of themes, such as rail travel in India (1983), the plight of the Tibetan people (2000–6), the effects of the Monsoon (1984) and the events of September 11th (2001), alongside his lesser-known bodies of work on the Hazara Tribe in Afghanistan (2007), Yemen (1999), and the environmental fallout from the Gulf War in Kuwait (1991). Richly illustrated and explained, this book provides an inside perspective on Steve McCurry, creating a living biography and archive of one of photography's greatest legends.
Specifications:
Format: Hardback
Size: 345 × 245 mm (13 5/8 × 9 5/8 in)
Pages: 264 pp
Illustrations: 500 illustrations
ISBN: 9780714864624
Steve McCurry (b.1950) launched his career as a photojournalist when, disguised in native garb, he crossed the Pakistan border into Afghanistan thirty years ago. His remarkable coverage won him the Robert Capa Gold Medal, which is awarded to photographers who exhibit exceptional courage and enterprise. A recipient of an unprecedented four World Press Photo first prizes in a single year, many of McCurry's images have since become modern icons. Famous for his work across Southeast Asia, McCurry's photographs are beautiful, uplifting and affecting. McCurry is a regular contributor to many international journals including National Geographic magazine. He is a member of Magnum Photos.
"It makes you want to get out and see the world, camera in hand..."—Amateur Photographer
"At heart a chronicler of catastrophe... McCurry's lushly coloured, far flung reportage has made his work some of the most recognisable among that of Magnum photographers, but a new book Untold: The Stories Behind the Photographs reminds us that perhaps his most striking asset is a relationship with Afghanistan that dates back to the Seventies."—Daily Telegraph
"Steve McCurry: Untold spans 30 years of McCurry's career and includes fascinating ephemera from his travels: diary entries, photos of him at work and some of the 20-plus passports he's gone through over the decades... He manages to make the world seem enormous and quite small; exotic, and somehow familiar."—TIME
"Spread over some 250 pages are famous and lesser-known images, as well as anecdotes and shots of ephemera he gathered along the way, including letters and journal pages."—The Wall Street Journal
"A collection of diary entries, photographs and some of the 20 passports that this award-winning photojournalist have been put together in this incredible book spanning his 30 year career... A coffee table book that is more than a pretty face."—What the Grazia Team Wants for Christmas: Anna Dewhurst, Senior Picture Editor, chooses Untold - Grazia.co.uk