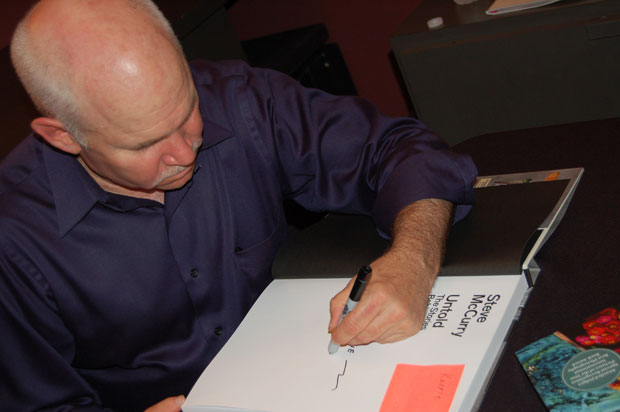 Steve McCurry on TV and in the gallery
The iconic Magnum photographer squeezes a peerless career into six minutes for the Californian news cycle
Though they're both current affairs professionals, the intrepid photojournalist Steve McCurry usually operates under very different conditions from most daytime news anchors. Nevertheless, when he flew west earlier this week to promote his show at the Peter Fetterman Gallery in Santa Monica, the legendary photographer - more used to the Red Zone than the Green Room - put in an appearance on the pristine set of KTTV's Good Day LA morning talk show.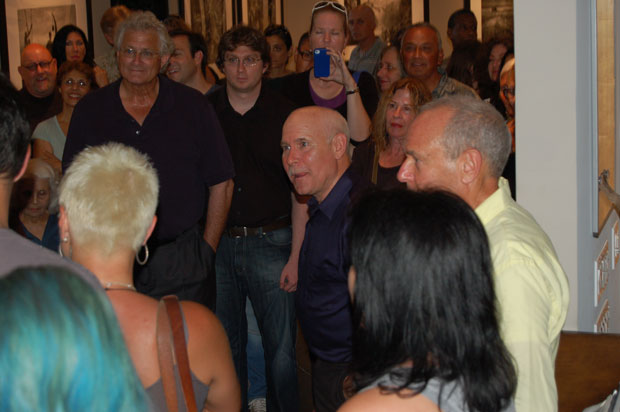 Both the show and the TV appearance coincide with the publication of Steve McCurry Untold: The Stories Behind the Photographsh, and the Magnum photographer wasted no time in recounting the story behind such well-known shots such as The Afghan Girl to hosts Steve Edwards and Maria Sansone.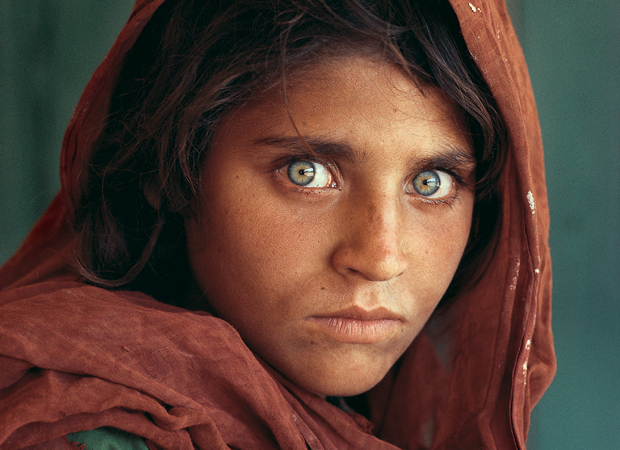 "Although she's young and poor she has this dignity and a fortitude," the photographer said of his most famous shot, taken in 1985 of the 12-year-old Afghani refugee, Sharbat Gula. He went onto describe how he and the National Geographic team later tracked her down, and have subsequently bought her a house.
Los Angeles Local News, Weather, and Traffic
McCurry also explained that he never feels as if he's exploiting his subjects, but instead treats them with respect, asking permission and trying, wherever possible tries to enrich their lives as he goes about his work. It's only a brief clip, buts it's worth watching, if only for the sensitivity and humility McCurry projects, winning over the morning show hosts just as he must have impressed more distant subjects in more exotic climes, countless times before. Watch the video above, and learn more about his incredible career in Steve McCurry Untold The Stories Behind the Photographs.