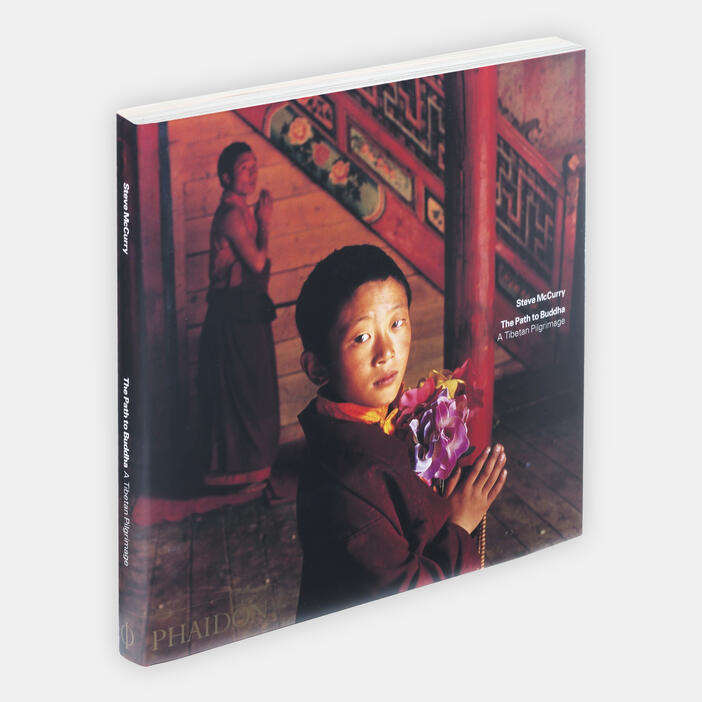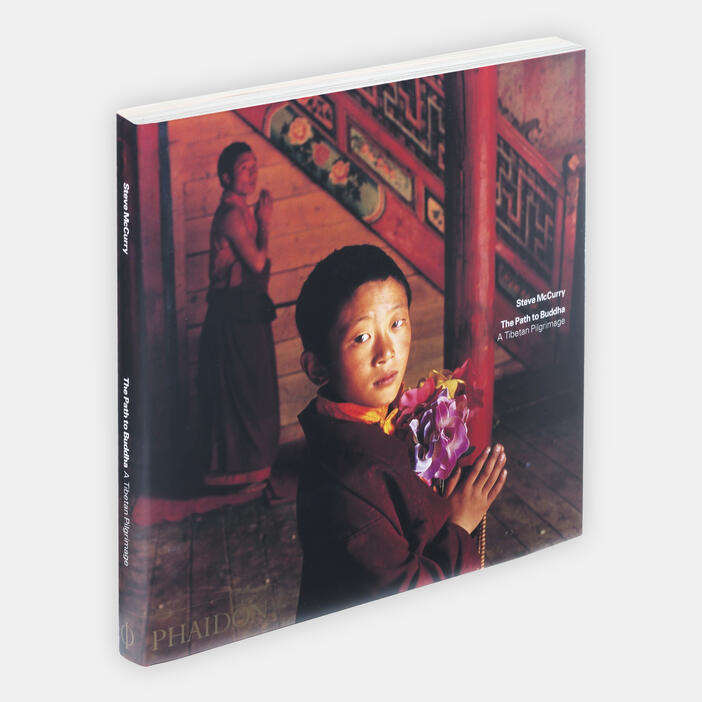 The Path to Buddha: A Tibetan Pilgrimage
Price AUD$39.95 Price CAD$35.00 Price £19.95 Price T29.95 Price USD$29.95 Price €24.95
Tibet has suffered extreme political turmoil and upheaval over the last 50 odd years. Occupied in 1950, Red Guards destroyed thousands of official buildings and holy places during the Cultural Revolution, and religious freedom and traditional education are still severely under threat.
Due to the strength of Tibetan faith in Buddha, in the Dalai Lama, and against the odds, many buildings have been reconstructed, their devotion and belief remain extraordinarily strong. Buddhism permeates every aspect of a Tibetan's life, whether living in Tibet or in exile in Nepal, India or the United States.
A magnificent and time-stopping work, The Path to Buddha is divided into five parts, in which we see the monks in animated discussion, meditation and prayer; and we follow the devout believers on their arduous journeys to prayer. The two main chapters are interspersed with sections of portraits of this proud and dignified people whose own innate sense of their own being can be seen in the simplest of things, such as the way they dress and adorn themselves.
Specifications:
Format: Paperback
Size: 250 × 250 mm (9 7/8 × 9 7/8 in)
Pages: 144 pp
Illustrations: 101 illustrations
ISBN: 9780714863146
Robert Thurman is an internationally respected scholar and champion of the preservation of Tibetan culture. A former Buddhist monk, he is currently Director of Tibet House in New York and the Jey Tsong Khapa Professor of Indo-Tibetan Buddhist Studies at Columbia University.
"The Path to Buddha is packed with striking portraits of the Tibetan people and with detailed interiors and landscapes."—Photo District News / EDU
"The Path to Buddha is McCurry's most recent evocation of Central Asia. Great photographers scratch their heads at McCurry's technical virtuosity and marvel at his distinctive vision."—Paul Joseph Brown, The Seattle Post-Intelligencer
"With a foreword by Tibet scholar Robert Thurman, this collection is rich in countless ways: from the maroon tones in the clothing and monastery walls to the calm devotion evident in the eyes of the faithful. Open this book, and prepare to get religion."—Outside
"Three groups of formal portraits are separated by candid shots of pilgrims and monks in this hushed and often engrossing study... Color is essential to capturing this world, and even when it's riotous, as in some of the peasant dress. Steve McCurry manages to suggest the stillness at the core of Buddhist philosophy. There's dignity here, and part of the achievement of the pictures is to convey that it's actually of the people rather projected or imposed.'"—Chicago Tribune
"Photojournalist Steve McCurry turns his considerable skills to the devoted holy people of Tibet... The highlights of this book…are its handsome, colorful portraits. Rich and dignified, they warmly reflect the spirituality of a remarkable people."—The Miami Herald