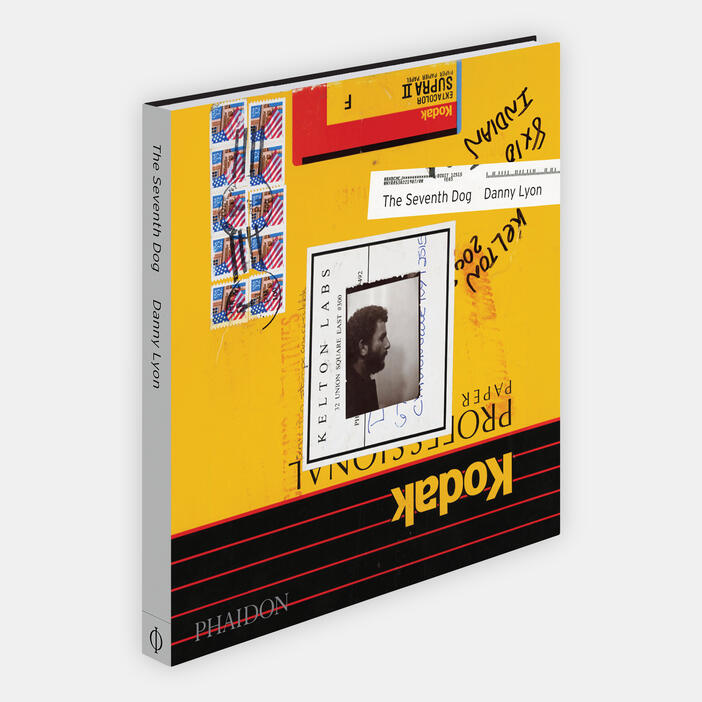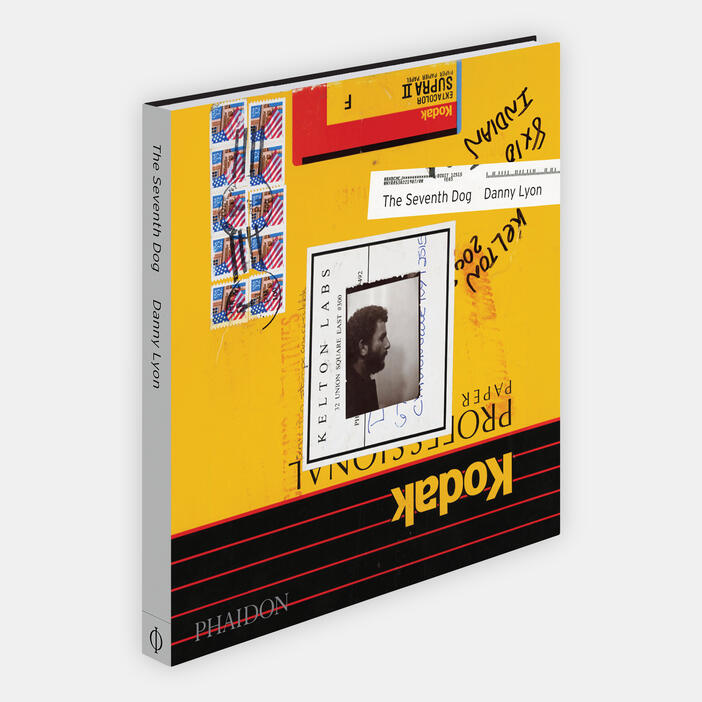 The Seventh Dog
Price AUD$130.00 Price CAD$125.00 Price £75.00 Price T125.00 Price USD$125.00
The Seventh Dog is a new monograph/photobook by American photographer Danny Lyon. Organised chronologically, this artist's book tells the story of Danny Lyon's 50-year-career as one of America's most original and influential documentary photographers. Groundbreaking as a photobook in itself, Lyon tells this story starting in the present day and going back in time to the beginning of his career in the 1960s when he photographed the American civil rights movement and the Chicago bikeriders. Through text and image – colour and b&w photographs, original photo collages, letters and other ephemera (many published here for the first time), and Lyon's own writings – this is a story of Danny Lyon's personal journey as a photographer - a story about photojournalism, the move from film to digital photography, about Lyon's life and quest as a photographer, and of America.
Specifications:
Format: Hardback
Size: 275 × 275 mm (10 7/8 × 10 7/8 in)
Pages: 240 pp
Illustrations: 0 illustrations
ISBN: 9780714848532
Danny Lyon has long been considered one of the most original and influential documentary photographers. He pioneered the style of photographic 'New Journalism' as he rebelled against Life magazine style photographs, instead immersing himself as a participant with his documented subjects. He produced his major bodies of work in this way: living with the Chicago outlaw motorcycle club for The Bikeriders, immersing himself in the Texas prison system for Conversations with the Dead. Since this work in the early 1960s and 1970s, Lyon has produced numerous highly collectible photobooks, mounted solo exhibitions at The Whitney Museum of American Art, The Art Institute of Chicago, The Corcoran Gallery in Washington DC, and won two Guggenheim Fellowships, a Rockefeller Fellowship, and ten National Endowment for the Arts awards. Lyon is the father of four children and divides his time between New York State and the state of New Mexico.
"Photographer of all things rebellious and quietly wild, Phaidon's retrospective covers nearly 7 decades of Danny Lyon's work and includes some never-before-seen images and mixed media work, along with written commentary by the man behind the lens."—TIME LightBox
"This unconventional monograph of the work of photographer, writer, and filmmaker Lyon is a revealing hybrid memoir in text and images... Reproductions of his striking photographs are interspersed with collages of documents and images, as well as evocative writing about the personal, political, and professional moments that defines his career."—Publishers Weekly
"Photography is not merely [Lyon's] occupation or livelihood. This medium and his life are inextricably linked, and he reveals this plainly through a seamless weaving of the personal and professional... A lovely informality results from this combination of elements, as if we are rummaging unfettered through his studio."—photo-eye
"...A poignant personal account of the remarkable 50 year career of one of America's most original photographers."—Juxtapoz
"More than just another monograph or retrospective photo book... A remarkably raw and compelling journey."—Faded and Blurred
"A far cry from the vacuous coffee table art books with which it shares its considerable scale. This tome requires work. But it is the kind of work that any lover of the medium will welcome with great enthusiasm, relishing every moment spent with the work of a great artist."—photo eye
"Lyon is a national treasure."—EDGE on the net
"Allure of the outlaw... [Lyon] takes risks to get great photos."—Classic Bike Magazine