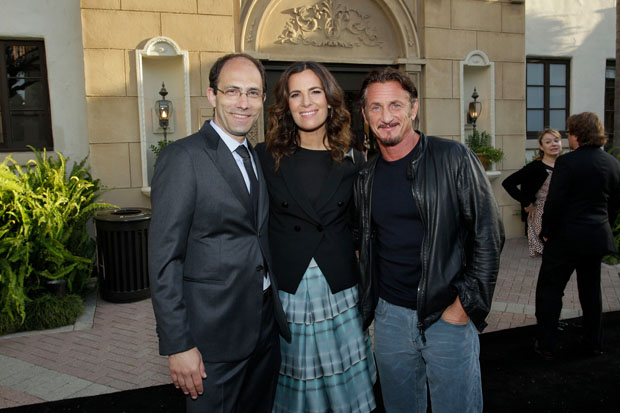 Ten questions for Paris Photo's Julien Frydman
Paris Photo director and former Magnum man talks to Phaidon.com about this month's Los Angeles fair
Some were surprised when, in 2013, Paris Photo, the world's foremost photographic fair, chose to host a sister event in Los Angeles.
After all, Los Angeles is better known for its movies than its galleries. Yet the fair's director, Julien Frydman, proved that, with remarkable foresight, the city's artistic credentials were remarkably well suited to the appreciation of both moving images and still ones. Read on to learn how the fair came to exhibit work on the same soundstages where The Godfather was filmed, why the LAPD proved to be an unlikely source for material, and which long lost Dennis Hopper movie will receive a long awaited screening at the LA fair, to be held 25 - 27 April at the city's Paramount Studios.
You were the director of Magnum Photos in Paris before you joined the fair. How did that role prepare you for this one? At Magnum I needed to be in dialogue with multiple artists, and working on multiple projects. I had a good background in photography and understood the different ways to use the medium. It also helped that I was in touch with more than 200 galleries, and I dealt with things like sponsorship, events organization and the day-to-day duties of running a team.
Throughout your time at Magnum did it become less of a news agency and more of a fine-art organization? As always, it is somewhere between the two, just as photography is always somewhere between the two.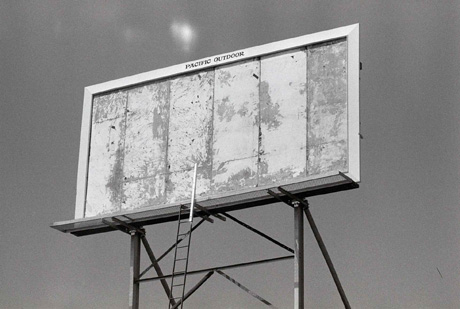 Many were surprised to see Paris Photo choose LA over New York. Why did you make this decision, and has it worked out well? A couple of years ago, I went to LA for the Pacific Standard Time arts and architecture festival. For me, that was a total rediscovery of what Los Angeles is about. The creative energy and history of the city is formidable. And not only are there are a great deal of artists moving to Los Angeles now, but there are also a great deal of artists there who have used the medium of photography in a more freeform way. Think of someone like Robert Heinecken; he created the department of photography in UCLA.
We have a very successful fair in Paris, but the market was growing. Collectors and galleries want more than one occasion to meet. Though New York is a global city, it is more closely oriented towards Europe, whereas LA is more allied with Latin America and Asia. Also, LA was also pretty much untouched when it comes to art fairs. We were more than welcome. The first event in 2013 was very successful, and fulfilled everyone's expectations. And our location, in Paramount Studios, gave it this amazing mix of fiction and reality.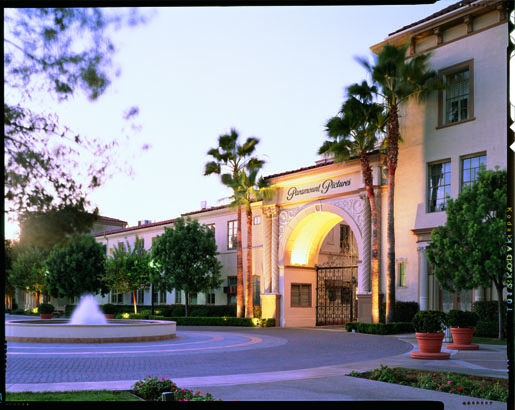 Paramount Studios is one of the last working movie studios in Hollywood, isn't it? Yes. It's a full working studio, and we were lucky enough to have our fair in that working environment, a few days outside the various productions that were taking place on site. We used the same soundstages that had been employed for films such as The Godfather, King Kong, as well as some of Orson Welles' productions. And then there's the famous New York backlot, a recreation of the streets of Manhattan. We use the storefronts there as exhibition spaces. So, the fair has this unique feeling of the indoor and outdoor, of being somewhere between fiction and reality, which has a lot to do with photography, by the way.
You've quite a few Phaidon artists at the LA fair this year. Could you tell us what's happening there with Jeff Wall, Danny Lyon, and Stephen Shore? We've very proud to have Jeff Wall joining us as part of our great conversation programme, Sound and Vision, curated by Douglas Fogle. Stephen Shore will also take part in this programme; he's in conversation with Taryn Simon. And Danny Lyon is presenting a solo show with the Etherton gallery. Though that's only a few of the event's highlights. I think there's a never-ending list of artists you are working with or will be working who also feature in our LA fair.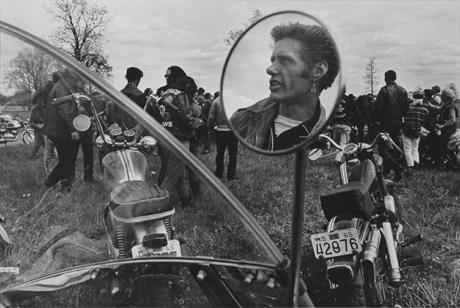 The fair is subtitled 'an international art fair for photography and moving image'. How have you gone about including motion pictures? Some of the galleries already exhibit the work, though we've a specific selection of 12 videos, also called Sound and Vision, curated by Kevin Moore with from Fotofocus in Cincinnati. We keep growing this strand, as more and more artists are moving from one medium to the other in a more fluid way.
__ Tell us more about the Unedited strand.__ For this new fair we wanted to create some new programming, so we chose to present unedited material from the great photo archives, enabling people to rediscover these shots. We've started with the Los Angeles Police Department archive.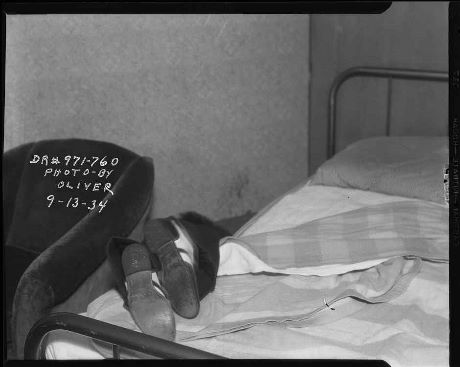 How did you come across the archive? We've been aware of it for sometime. Two people connected to the police force had shown a selection a few years ago, but it was a very limited presentation. At this year's fair, we've tired to pick out the suitable stories and metaphors in the images, to open it up to everybody. This is going to be an ongoing strand; we're going to present other archives in a similar way in the future. It's about having the right proposal, and getting the right archive
What else can we look forward to? We have a unique screening from the late Dennis Hopper. It's his own personal remastering of his 1971 film, The Last Movie.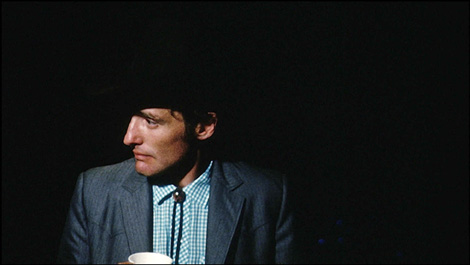 Didn't Hopper get overwhelmed making that film? He didn't go crazy, but the film is about someone going crazy. It was presented at the Venice Biennale in 1971 go the critics prize, then was released in the US and was killed within a week. Yet it's a wonderful film, with some really good music by Kris Kristofferson. It's not been shown since 1971, except at a few festivals. Dennis bought it back from Universal, and was remastering it towards the end of his life. This is the first time the remastered version will be screened. It really is a great movie.
For more on Paris Photo LA, go here; for greater insight into the artists featured, take a look at our Jeff Wall, Danny Lyon, and Stephen Shore titles.