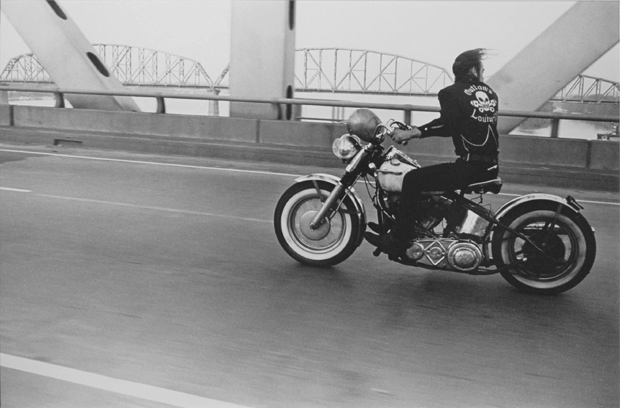 Danny Lyon's The Bikeriders
The US photographer's pioneering biker portraits are on show again
Often cited as a leading proponent of the participatory, mid-Twentieth Century 'New Journalism', Phaidon author Danny Lyon is known for immersing himself within the communities he photographs. Many of his early projects throughout the 1960s were considered too controversial to publish - they featured images of Colombian brothels and black-and-white portraits of boys in 1965 Chicago - but in 1967 his first key project was finally published. The Bikeriders is the product of four years of dedication spent on the road as a member of a motorcycle club known as the Chicago Outlaws.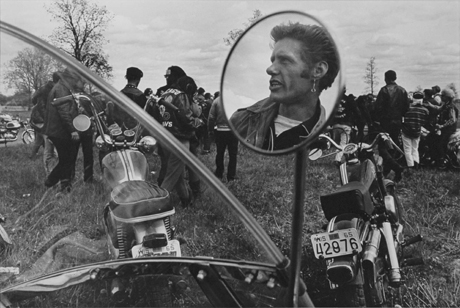 Photographed between 1963 and 1967 Lyon describes the series as "an attempt to record and glorify the life of the American bikerider" in the twilight of their glory days. The Bikeriders, which is on show at Etherton Gallery in Tucson, Arizona until October 27, features in Memories of Myself which compiles some of Lyon's early documentary work along with essays and transcribed recordings he made throughout his time living with the people he photographed throughout the sixties.
Following The Bikeriders, Lyon moved to an apartment in New York City where he started work on his series The Destruction of Lower Manhattan; you can read about that here.