Danny Lyon's journey as a photographer has spanned over 50 years, from the Civil Rights struggle of the early 1960s, during which time he shared the same jail as Martin Luther King, to the Occupy movement of 2011-2012. As is clear from The Seventh Dog, Lyon's beautiful new monograph, he makes no bones about his politics; Danny isn't neutral. He takes the side of the socially disenfranchised, the outsider, the protestor and agitator for change.
While such figures were often anonymous and downtrodden, a few have been remarkably famous. In April 1970, Lyon spent three days with Muhammad Ali in Miami Beach, Florida. At this point Ali was emerging from a three year exile from the ring, having been forced to renounce his title as heavyweight champion of the world for refusing to fight in the Vietnam War.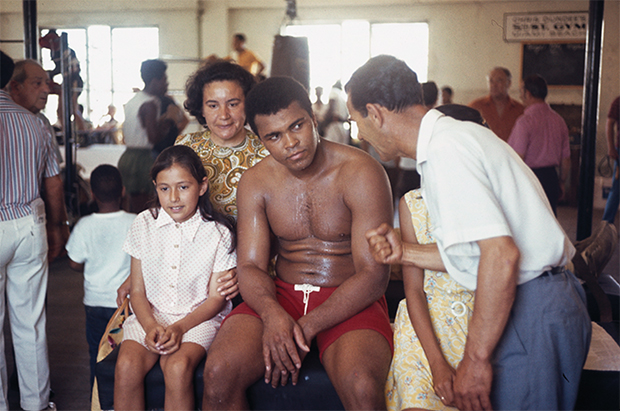 The Ali captured in these shots is not the vivacious, loud-mouthed braggadocio we're accustomed to. He looks a little out of condition as he poses next to the photographer, pensive as he stares into space at an empty steakhouse, wondering if perhaps his best days are behind him.
Lyon recalls congratulating him for sacrificing his title for the sake of his beliefs, only for Ali to reply, "What I did was easy. I'm famous. The people I admire are the black Muslims in prison and no one knows they're there."
Some of that shrewd humility shines through in these pictures, but also reserves of self-confidence. And rightly so. Four years after these photos were taken, he would regain his heavyweight title and affirm his claim to be the greatest boxer, perhaps greatest sportsman of all time.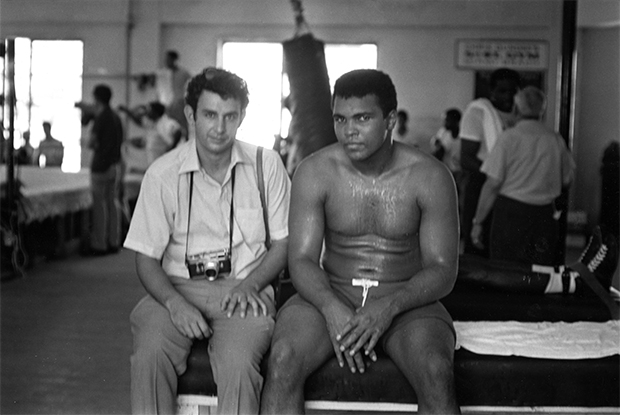 For further moments in history captured by one of the greatest documentary photographers of the 20th century, take a closer look at The Seventh Dog.