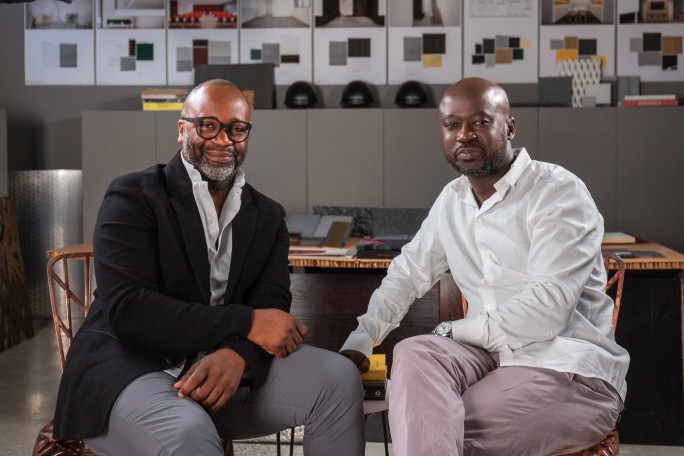 Theaster Gates and David Adjaye join Bono's fight against AIDS
Going to Art Basel Miami? Then drop in on this exceptional charity auction, curated by these great creatives
Some view Art Basel Miami Beach, which takes place each December, as something of an indulgence. Where else can you go at the end of the year to get a tan and a Picasso?
However, a couple of notable attendees will be helping the less fortunate, with a fine-art auction to support the fight against AIDS.
The Chicago artist Theaster Gates and the Ghanaian-British architect Sir David Adjaye have collaborated with U2 frontman and lifelong activist Bono, to curate the third charity auction for the singer's philanthropic organisation RED, which raises money to help fight AIDS and HIV in African countries.
In the past Bono has pulled in support from Giorgio Armani, Nike and fellow big-hearted bands such as The Killers. However, he's particularly pleased with this December's assistance.
"David and Theaster are two of the most creative artists on this planet," Bono says, "and with this epic auction they've trained their talents and tenacity straight at the heart of the AIDS epidemic."
They've certainly chosen some notable works. The lots, which will be on view 1-7 Dec, in an exhibition overseen by the Gagosian gallery at the beautiful 1920s Moore Building in Miami, include works by Ai Weiwei, Jeff Koons, Sean Scully, Mark Newson and Apple's Jony Ive, as well as pieces of art and design by Gates and Adjaye themselves.
If you're going to Miami this winter and feel compelled to support this cause, you can find out more about the auction, which will be held on the evening of 7 December, here. For greater insight into the work of one of the artists, order a copy of our Theaster Gates book here.