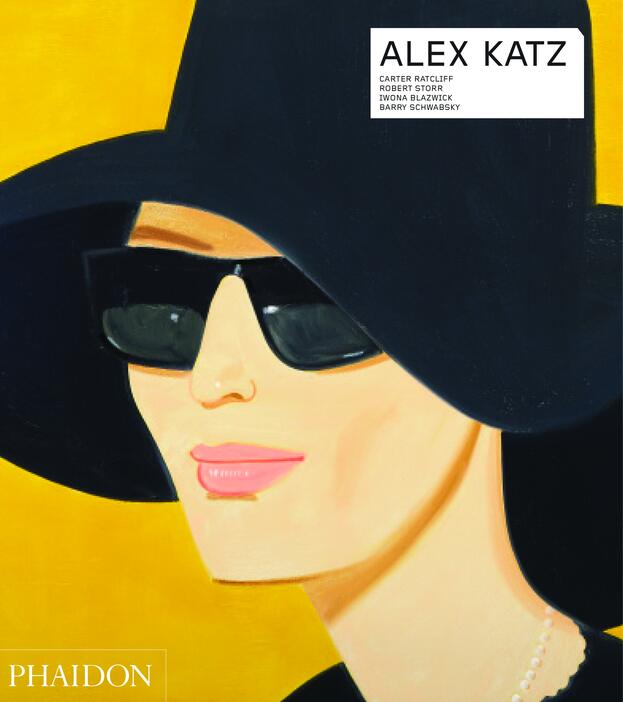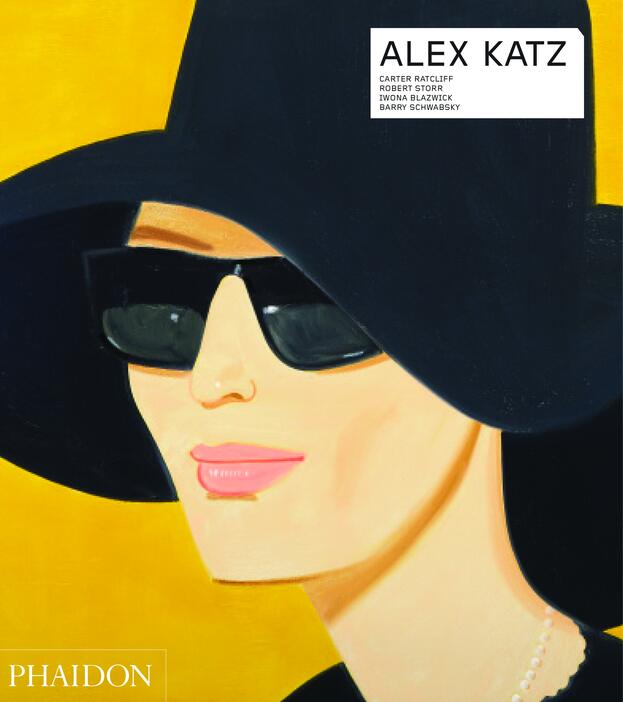 Alex Katz
Alex Katz is a towering figure in contemporary painting, a key New York-based artist since the early 1960s. Katz is best known for his distinct portraits of sophisticated, irresistible women, masterfully painted using precise, broad areas of colour.
Specifications:
Format: Hardback
Size: 290 × 250 mm (11 3/8 × 9 7/8 in)
Pages: 336 pp
Illustrations: 330 illustrations
ISBN: 9780714867403
Carter Ratcliff is a poet and an art critic. His books include Give Me Tomorrow (1983), a collection of poems with illustrations by Alex Katz; John Singer Sargent (1983); The Fate of a Gesture: Jackson Pollock and Postwar American Art (1998); and Out of the Box: The Reinvention of Art 1965-1975 (2000). He was awarded the Frank Jewett Mather Award for Art Criticism, College Art Association, in 1987, and is a leading world expert on Alex Katz. 
Robert Storr is Rosalie Solow Professor of Modern Art at the Institute of Fine Arts, New York University. Formerly Senior Curator at The Museum of Modern Art, New York, in 2004 he curated the 5th SITE Sante Fe Biennial in New Mexico. He was a contributing author to Phaidon's Louise Bourgeois (2003), Raymond Pettibon (2001) and Robert Mangold (2000) and has written regularly for magazines such as Artforum, Art in America, Frieze and Parkett.

Iwona Blazwick is Director of the Whitechapel Gallery, London. As Head of Exhibitions and Display at Tate Modern, London (1997-2001), as Director of Exhibitions at the Institute of Contemporary Arts, London (1986-92), and as an independent curator, she has realized many international exhibitions of modern and contemporary art and has published texts on numerous living artists. From 1993-97 she was Commissioning Editor for Contemporary Art at Phaidon Press.
"Katz's art combines the eye-jarring quality of Matisse with a distinctively American cool."—Independent
On the Contemporary Artists Series
"The boldest, best executed, and most far-reaching publishing project devoted to contemporary art. These books will revolutionize the way contemporary art is presented and written about."—Artforum
"The combination of intelligent analysis, personal insight, useful facts and plentiful pictures is a superb format invaluable for specialists but also interesting for casual readers, it makes these books a must for the library of anyone who cares about contemporary art."—Time Out
"A unique series of informative monographs on individual artists."—The Sunday Times
"Gives the reader the impression of a personal encounter with the artists. Apart from the writing which is lucid and illuminating, it is undoubtedly the wealth of lavish illustrations which makes looking at these books a satisfying entertainment."—The Art Book