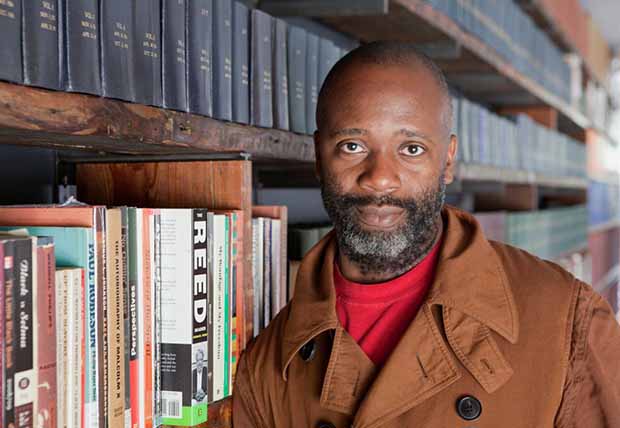 Theaster Gates on his Venice Biennale show
He might be taking bits of derelict churches to La Biennale, but don't call his new Venice show 'reclamation'
Theaster Gates' contribution to the 2015 Venice Biennale is one of the 56th International Art Exhibition's highlights. The US artist, who is publishing a book with Phaidon later this year, is exhibiting his show, Martyr Construction, at the city's Corderie building. The exhibition's preview opens today.
According to La Biennale, the exhibition of repurposed building materials pulled from inner-city American churches addresses "the question of the recurring dissolution and demolition of church parishes in African American and Hispanic neighbourhoods across the United States."
Does that sound a little opaque? Well, fortunately the artist offered us a bit more insight into the show, when he was one of the special guests at Phaidon's London conference last week. "A big part of the practice has to do with the relocation of materials," he explained at a company get together. "If there is spiritual potency inside of certain materials, then I'm constantly trying to reawaken that potency to reanimate that animist being inside."
Yet don't think of this as a simple salvage job. "I don't think about my work in terms of reclamation," Gates explained. "I think of it more as, there's life inside of these materials that people don't see and it's my job to make that life as evident. There was [material which] seemed lifeless in Chicago, and by relocating that seemingly lifeless stuff to Venice, I feel like we've been able relocate a complicated mix of materials and maybe even deep spirituality to a place that was known for its Catholicism and known for its secularisms. I'm trying to reintroduce some of these materials, to gain some deep sense of history in Venice."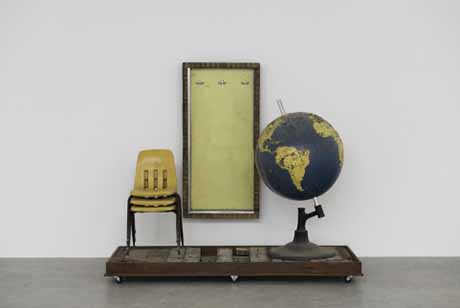 Sounds like a great contribution to 2015's show. To find out more about the exhibition at La Biennale, go here. For greater insight into this important artist's life and work order a copy of our forthcoming Theaster Gates monograph here. And look up for our Venice round up in the next couple of days.