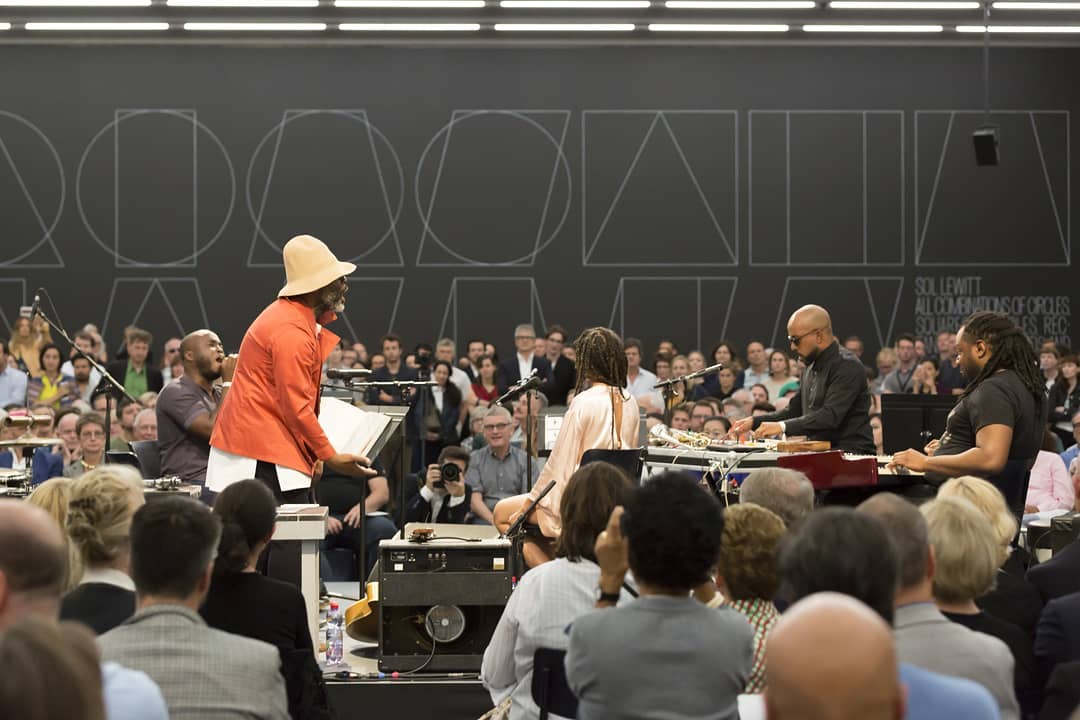 Theaster Gates cuts a live jazz record at his Swiss show
Gates' Black Monks of Mississippi record their performances directly onto disc and release them on his new label
No one is sure why the Madonna altarpiece at the Shrine of Our Lady in Einsiedeln, Switzerland, is black. Local legend has it that the 15-century statue was darkened by candle smoke, bringing its complexion into line with many other so-called Black Madonnas in Europe and elsewhere. Over the centuries, many miracles have been attributed to Einsiedeln's Black Madonna, yet only recently has her complexion been linked to contemporary race relations.
The US artist Theaster Gates first came across dark-skinned representations of the Virgin Mary not in Europe, but via The Shrine of the Black Madonna, a Black liberation Christian group, founded in Detroit in 1953.
However, Gates' new show at the Kunstmuseum Basel, in Switzerland, draws equivalence between these dark depictions of the Virgin Mary, examining the cult of the Black Madonna, both in terms of its significance in the history of religion and its aesthetic and metaphorical tenor, on either side of the Atlantic.
The show opened a few days ago, and, during its first week, Gates is introducing Swiss audiences to a suitable strain of North American spirituality, via his ensemble, the Black Monks of Mississippi. The group, which Gates founded in 2009, combine African-American religious music traditions with blues and jazz, and bring to mind recording artists such as Pharoah Sanders and the Art Ensemble of Chicago.
In keeping with these mid-century reference points, Gates' group will cut their Kunstmuseum sessions directly onto vinyl – a recording method employed by 50s jazz musicians – and have installed a record lathe in the museum. The fruits of these sessions will inaugurate the artist's new Black Madonna Press record label, all, no doubt, released on black vinyl. We are sure Our Lady in Einsiedeln would approve.
For more on this important contemporary artist order a copy of our Theaster Gates book here.