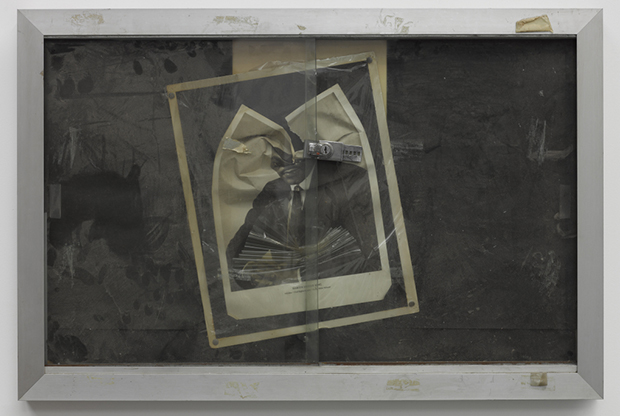 How Theaster Gates saved a 'maimed' King
We take a closer look this key political work by one of America's most exciting contemporary artists
Theaster Gates has made his name as an artist who specialises in "space development, object making, performance and critical engagement with many different publics." In other words, he is an artist who believes that his work should have an active, meaningful and even educational community role.
One of his key works is A Maimed King (2012), to which co-author Achim Borchardt-Hume devotes a section of Phaidon's new monograph. The work consists of an orange swivel chair, the sort you might find in any office, which sits strangely out of context in an art gallery.
Sit in it and before you hangs a photo of an African-American male, framed in a metal-edge box with sliding glass doors, the sort used in public buildings to display notices. Despite being heavily crumpled, the photo is unmistakably of Martin Luther King, the civil-rights leader assassinated in 1968 by a single, long-range bullet. This "maiming" is referenced in the state of the photograph.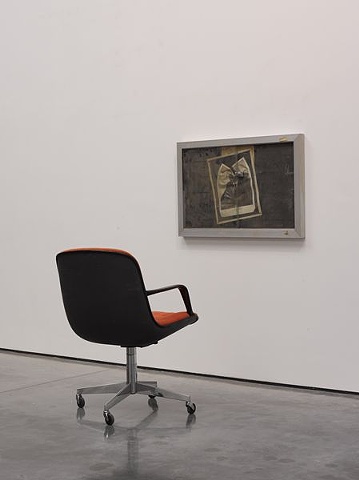 However, this was in just the condition that Gates found it, as is the glass box and chair – all have been salvaged from community schools closed in Gates' native Chicago. The work is a take on the Readymade art of early 20th century Marcel Duchamp, who in placing found objects such as urinals and shovels in galleries sought to collapse the arbitrary walls between the stuff of art and the stuff of life.
Gates has a similar purpose. By reclaiming the objects he found to assemble A Maimed King, he seeks, as Borchardt-Hume puts it, to "reattribute value to what has been deemed worthless by the hegemony of the social, political and economic powers" – in this case, the schools discarded by a society in which racism is exacerbated by neoliberal economic values.
This artwork seeks to preserve the counter-values espoused by King, whose memory and image still abide despite the ravages of physical and ideologically driven damage.
For greater insight into this important artist's life and work, order a copy of our new Theaster Gates monograph, here.