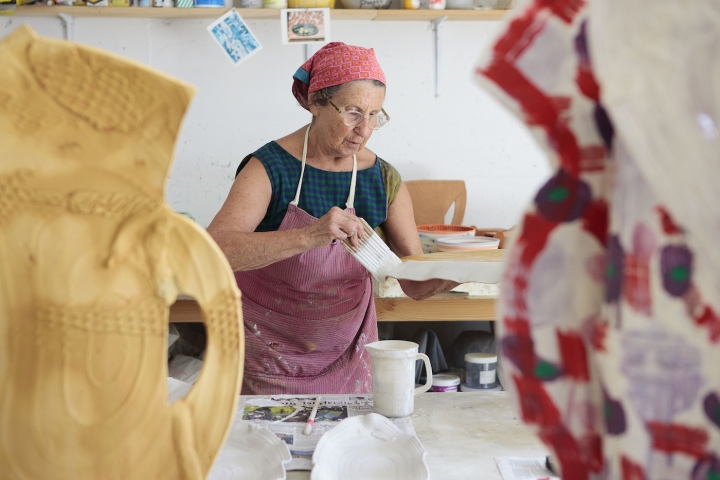 RIP Betty Woodman - the woman who made clay fine art
87-year-old artist and mother of photographer Francesca died in Italy on January 2
Once just something to eat our lunch off or drink from, today we know ceramic works as high art. That newfound respect for the medium can, in part, be put down to the American artist and ceramicist Betty Woodman, who died in Italy two days ago (January 2) at the age of 87.
In her introduction to our new book Vitamin C: Clay and Ceramic in Contemporary Art, British curator Clare Lilley credits Woodman, alongside fellow US ceramicists Ken Price and Ron Nagle, with blurring "forever the distinctions between craft and art."
Though an admirer of classical and modernist ceramics, Woodman also acknowledged the form's domesticity, perhaps because she also had an active, and at times tragic family life. Born Betty Abrahams, she married the painter George Woodman in 1953. Her daughter, the photographer Francesca Woodman killed herself in 1981, aged just 22, and Betty, alongside her husband, their child's estate carefully, while also continuing her own highly distinctive career.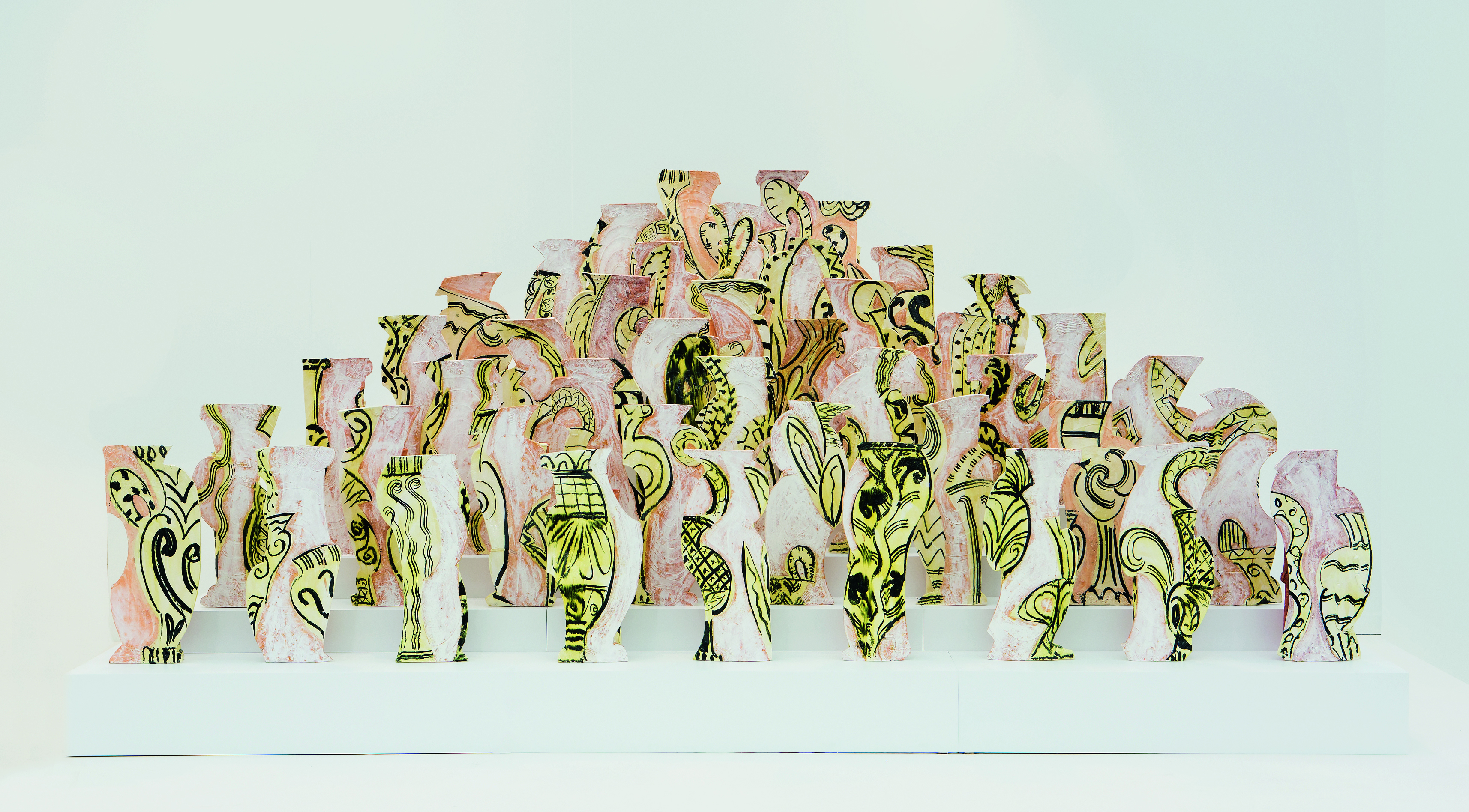 "Known as a pioneer who resisted more conventional approaches to ceramics, with a passionate tenacity to explore her medium, for over sixty years Betty Woodman investigated a variety of techniques to transform clay," the US critic Kathleen Madden writes in Vitamin C. "At the beginning of her career in the 1950s, what she made was considered craft in opposition to art, but her inventive approach transformed her sensibility, while influencing others, changing the very definition of 'ceramics'.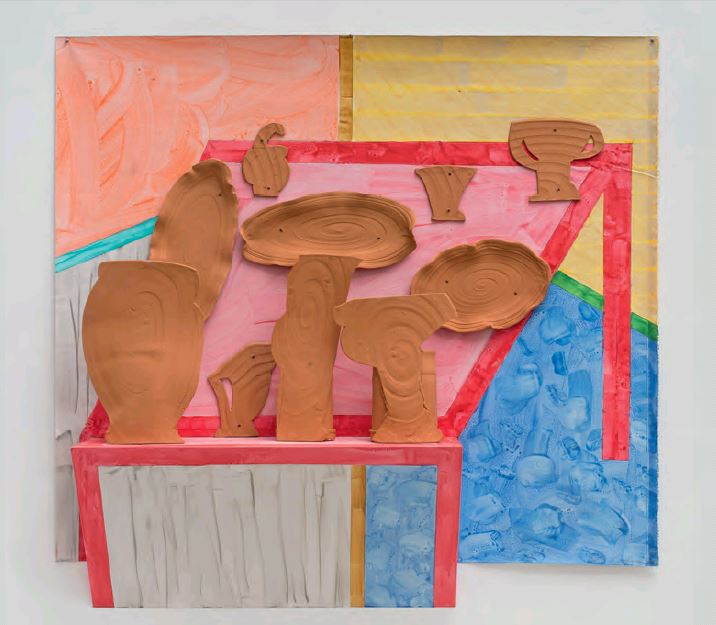 By distilling the techniques of clay and kiln firing, Woodman experimented with how the medium intersects with ideas of sculptural form and the art object through questioning conceptual ideas about pots, a universal form that permeates human history.
Vitamin C reveals how "Woodman claimed inspiration from Greek, Etruscan and Roman vessels, as well as eighteenth century porcelain, Chinese Tang dynasty pottery and Japanese Oribe pottery. She also made reference to painters from Fra Angelico to Picasso. "She believes in material and process as primary and will use whatever is necessary to realize her vision."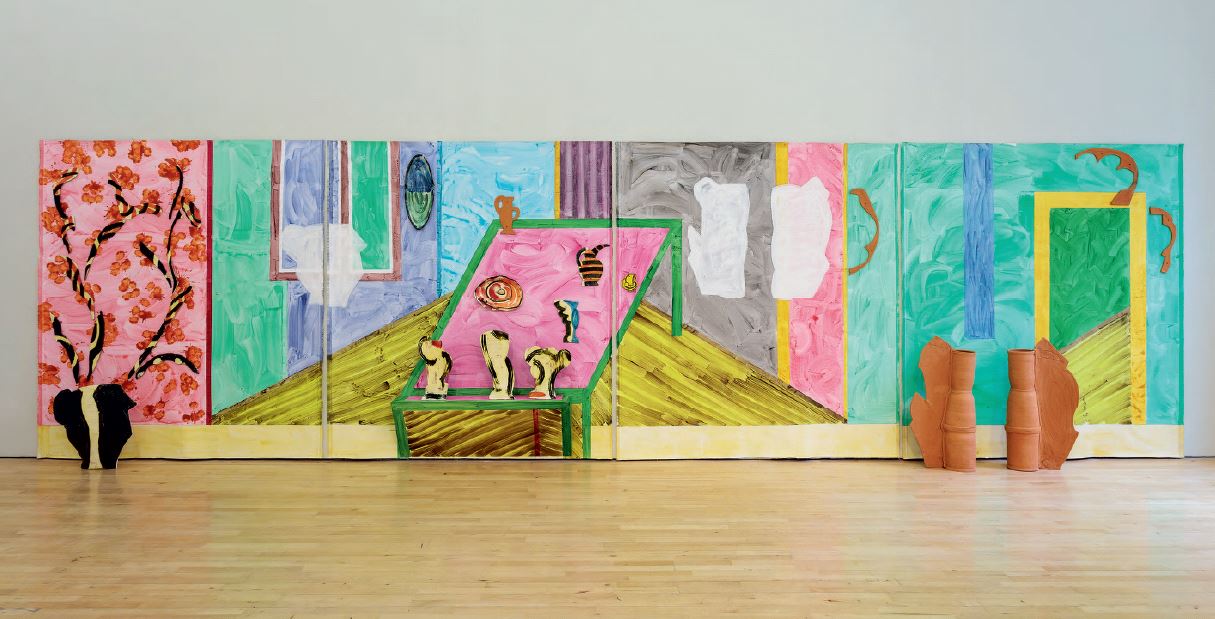 "Using bold and vibrant colours, Woodman explored the shape of utilitarian forms such as the vase, but in later life became more abstract, producing objects that were related more to a Bonnard painting or a Matisse cut-out. By indicating the domestic, she reflected an emotional state and perspective on the world.
To see more of Betty Woodman's work order a copy of Vitamin C here; for more on her daughter, take a look at this book.