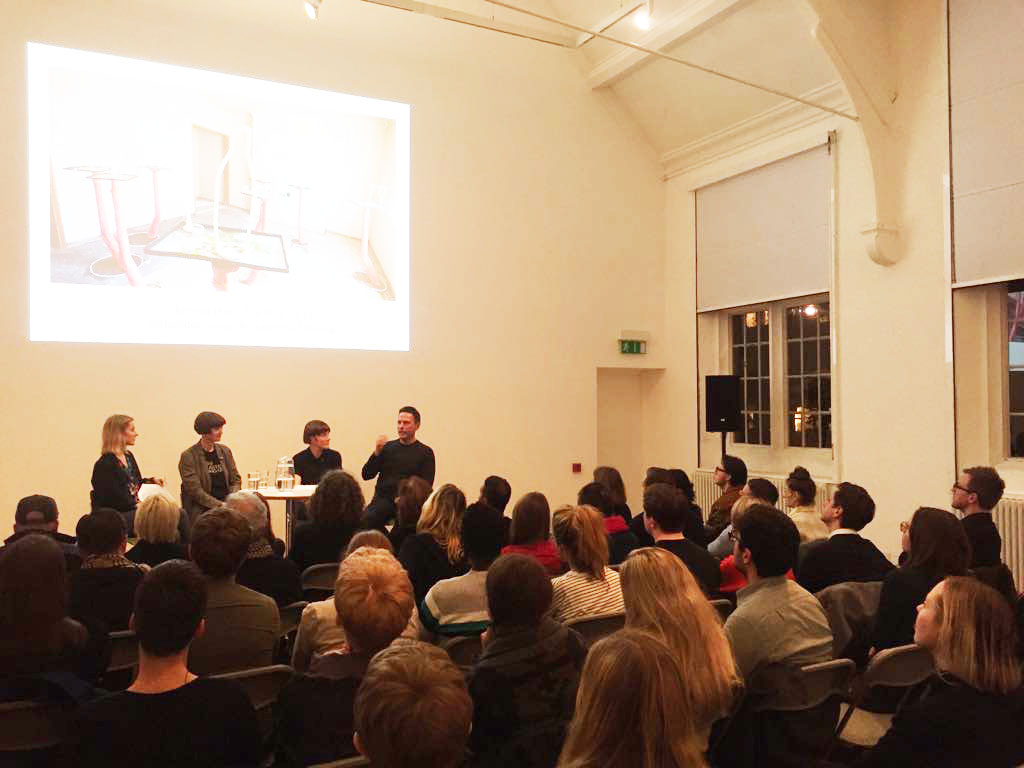 Camden Arts Centre gets a blast of Vitamin C
Clare Twomey, Emma Hart and Tommaso Corvi-Mora join us for a panel discussion with book editor Louisa Elderton
Clay and ceramics have in recent years been elevated from craft to high art material, and the resulting artworks coveted by collectors and exhibited in museums around the world.
Our new book, Vitamin C: Clay and Ceramic in Contemporary Art which we launched on Wednesday evening with a panel discussion at Camden Arts Centre, celebrates the revival of clay as a material for contemporary artists. It features a wide range of global talent - over 100 artists in fact - all selected by leading curators, critics, and art professionals. It's an especially vibrant - and incredibly timely survey - and is pretty much the first of its kind.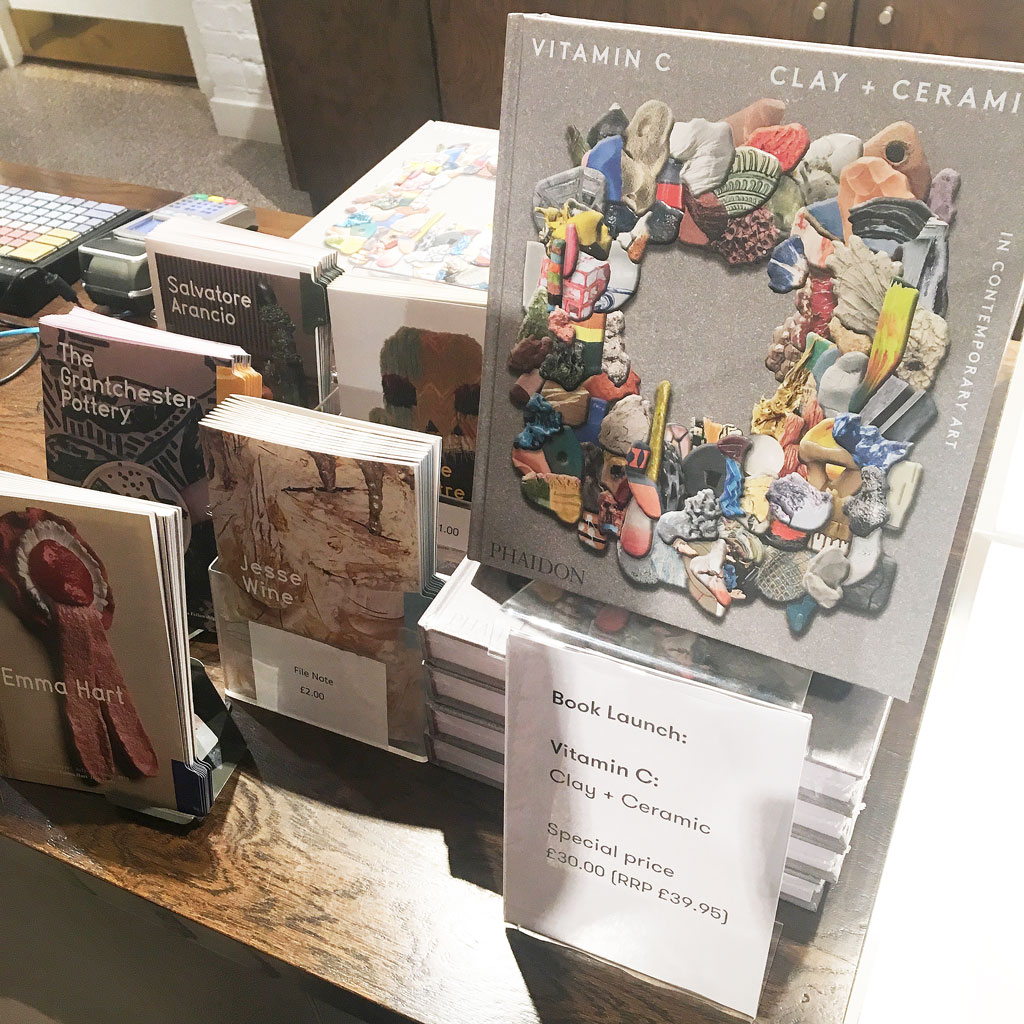 Three of those artists - Clare Twomey, Emma Hart and Tommaso Corvi-Mora, were at the Camden Arts Centre for a panel discussion, 'Why Clay? Why Now'. Introduced by Rebecca Morrill, Phaidon's Commissioning Editor for Art , and including Vitamin C's editor Louisa Elderton.
The event was standing room only, with over 80 people in the audience, including artists and contributors featured in the book as well as media, trade and public.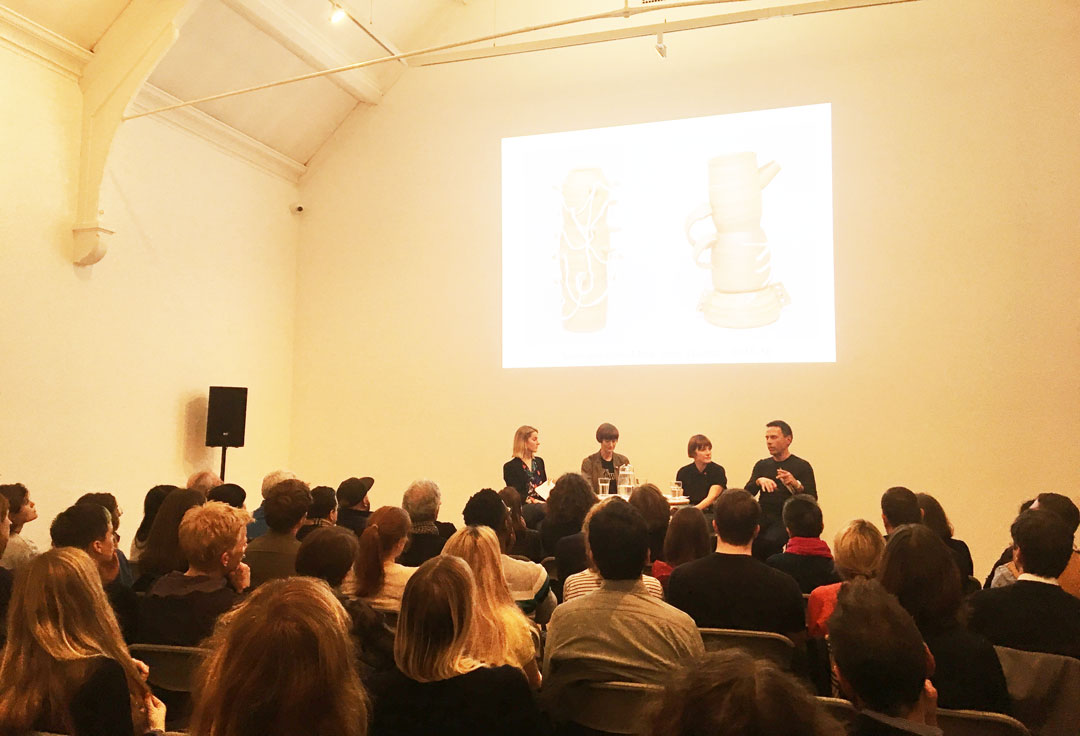 During the debate Tommaso Corvi-Mora referred to clay "as a space for freedom. No other art form, for me, allows for the same amount of freedom," he said.
Emma Hart called clay "a liberating material", explaining that "you will never be able to come to terms with the outcome if, and when, it inevitably cracks. Who needs 3D printers when you have this stuff!" she added. All in all it was a fun and informative night and the artists mingled with the audience over drinks afterwards.
You can read our Clare Twomey Why I Create interview here, look out for our Tommaso Corvi-Mora one next week and buy Vitamin C: Clay and Ceramic in Contemporary Art here.