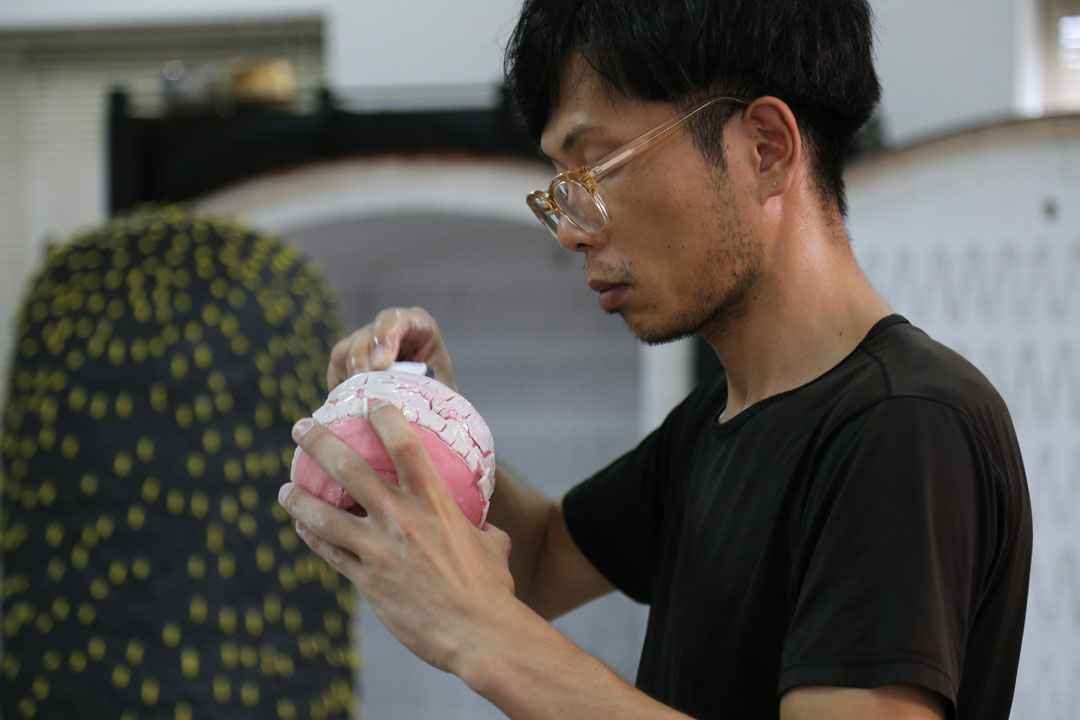 Takuro Kuwata - Why I Create
Exploring the inspirations and attitudes of artists working with clay and ceramic, featured in Vitamin C
An emphasis on a certain formal instability, and the ambivalent relationship with tradition it evinces, are recurrent themes in Takuro Kuwata's work. His use of colour is eye-poppingly lush, but rarely natural, sharing something of the industrial richness of Ron Nagle, whose practice draws more on hot rod paints than natural pigments. A row of Kuwata's ceramics can give the queasy impression of a bunch of radioactive fruits.
Born in Hiroshima, it would be tempting to interpret many such aspects of his practice in terms of national trauma and devastation; indeed even his lavish use of gilding – the large, smooth sheets of gold, or delicate, sweat-like droplets which adorn many works – can be seen as a kind of armoured defence. Kuwata has spoken of wanting to make work 'that reflects our time'. Rich in tradition yet utterly unconventional; evoking natural forms while being proudly crafted and deliberately shaped, disquietingly violent but arrestingly beautiful, his multiple contradictions seem indeed fitting for a paradoxical era.
Here, the Vitamin C: Clay and Ceramic in Contemporary Art featured artist tells us why he works in the medium, what particular challenges it holds for him and who he thinks always gets it right.
Who are you and what's your relationship to clay and ceramics? I create works using ceramic and porcelain, based on dialogues with materials, process and the history of ceramics.
Why do you think there's an increased interest around clay and ceramics right now? Materials for ceramics and its process may have good chemistry with myself. Ceramic pieces are not completed only by themselves. What I learn from materials and its process, and the environment where the pieces exist, also become a part of the pieces. Materials and process of ceramics sometimes maintain ambiguity, while at other times they seem to give me specific answers. I feel pleasure in finding my pieces completed in unexpected ways, through the contingency that ceramics provide.
Ceramics is sometimes regarded as decorative, rather than fine arts. Does the distinction bother or annoy you? I believe that the environment where ceramic pieces are, and how they are presented are also a part of the pieces. It goes without saying that how to interpret pieces depends on where they are shown.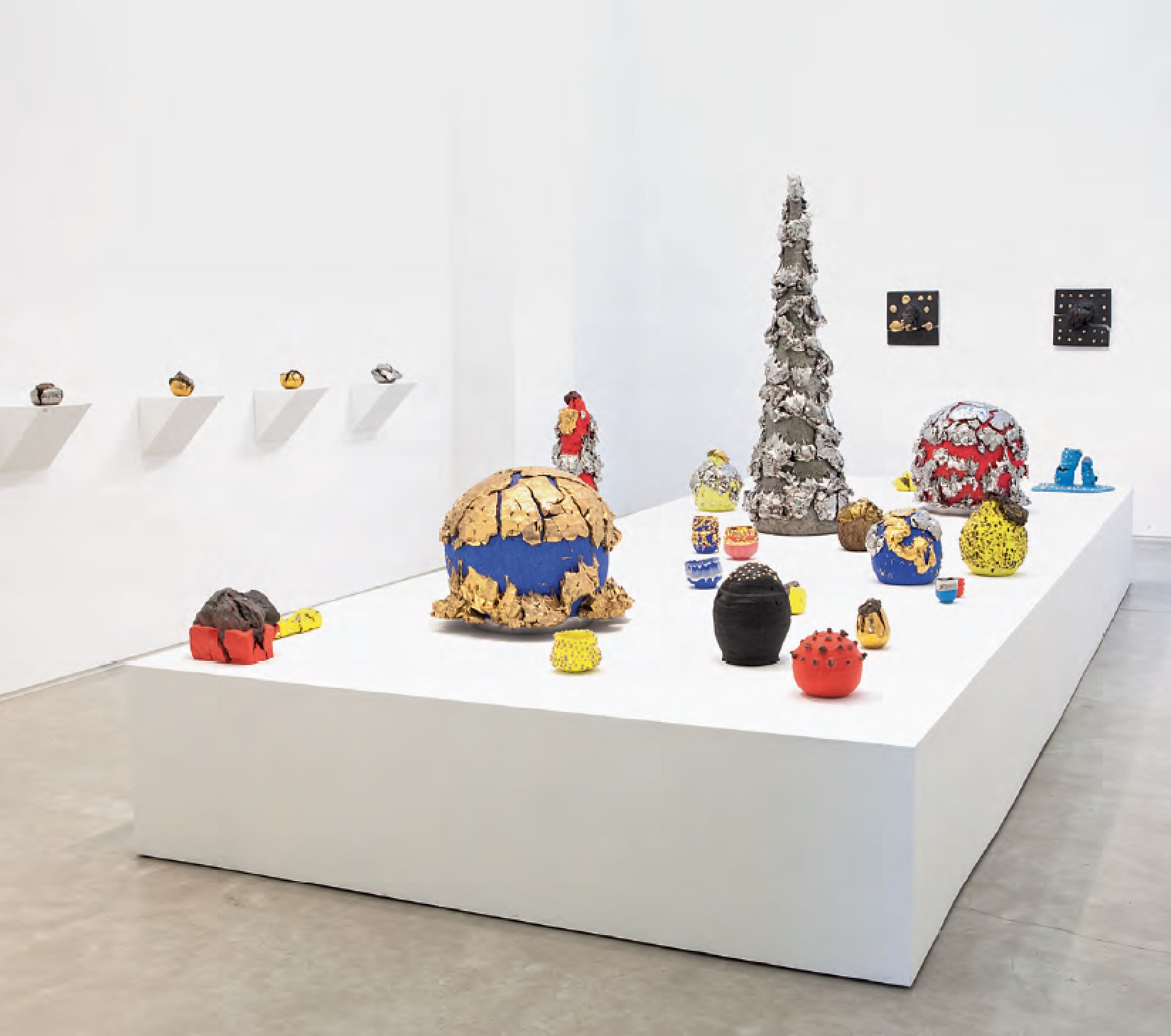 Whose work in this field do you admire? As the value of a piece depends on the environment it is in, I do not specifically have any one piece, or series of pieces that I admire.
What are the hardest things for you to get 'right' and what are your unique challenges? An ideal environment for me is where I can get inspiration through communication with others and the relationship with material and process. In addition, although experience is very important, I try to focus on my feelings from moment to moment.
What part does the vulnerability of the material play in things? For example, clay constricts when it dries out or is fired in a kiln. Sometimes it displays cracks because of its constriction, and how it cracks depends on types of clay. In other words, its cracks can be regarded as an individuality of the clay. I am attracted to the unique features of firing and clay, and I feel expressions based on their uniqueness are very interesting.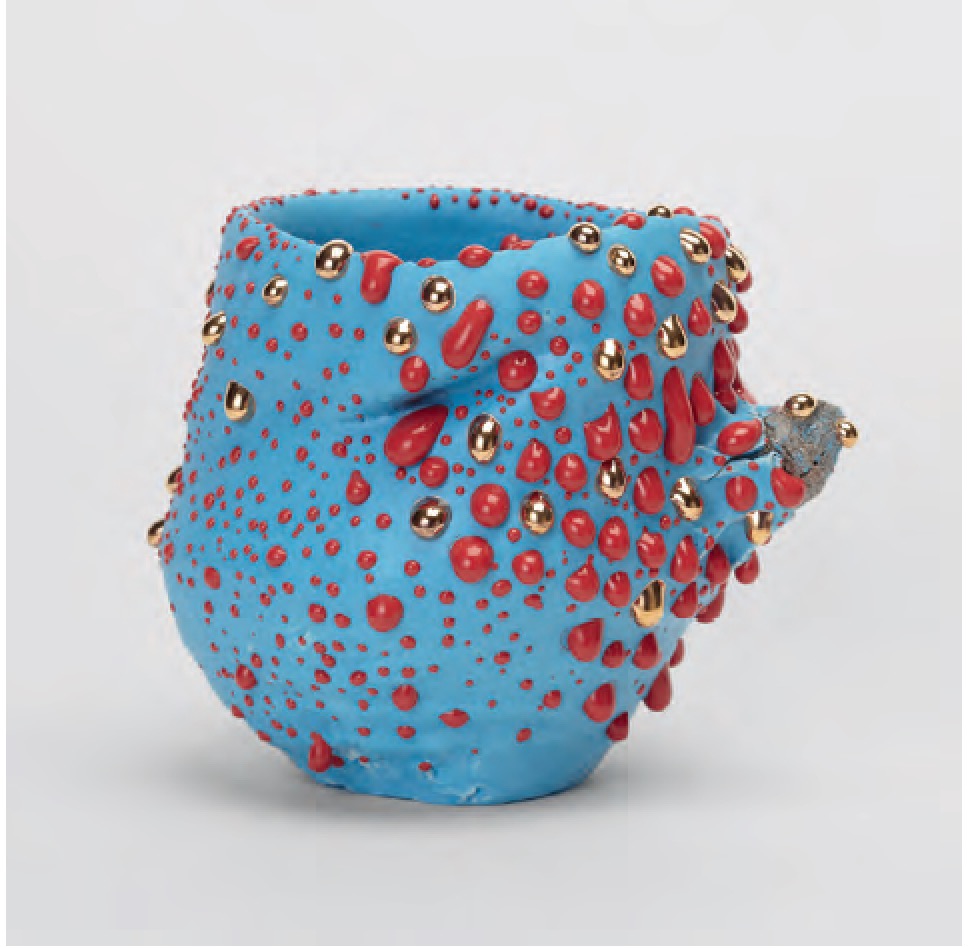 Is how you display a piece an important element of the work itself? I think how a piece is displayed is also a significant part of it. Therefore, I sometimes suggest to a collector or buyer how a piece could be displayed.
What's next for you, and what's next for ceramics? I hope that I would be able to change my work flexibly depending on the interrelationship between ceramics and myself, and the environment I'm in, while sustaining my current approach to ceramics. Since pottery (ceramics) is deeply connected with everyday life as we see in dishes, toilets, and building tiles, I would like to create various kinds of work. Pottery (ceramics) has developed technically and artistically through communication with others as well as feelings coming from interactions with materials. I think that what I feel through facing materials and creating process has significance in the modern society, which is flooded with digital information. Pottery (ceramics) will not fade for thousands of years. I believe that pottery (ceramics) are indeed mirrors of time.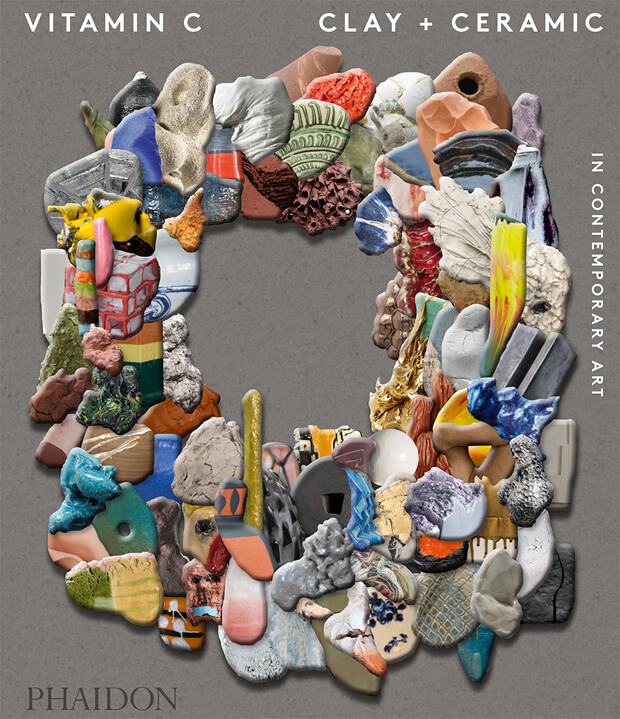 Clay and ceramics have in recent years been elevated from craft to high art material, with the resulting artworks being coveted by collectors and exhibited in museums around the world. Vitamin C: Clay and Ceramic in Contemporary Art celebrates the revival of clay as a material for contemporary artists, featuring a wide range of global talent selected by the world's leading curators, critics, and art professionals. Packed with illustrations, it's a vibrant and incredibly timely survey - the first of its kind. Buy Vitamin C here. And if you're quick, you can snap up work by some of the artists in the book at Artspace here.