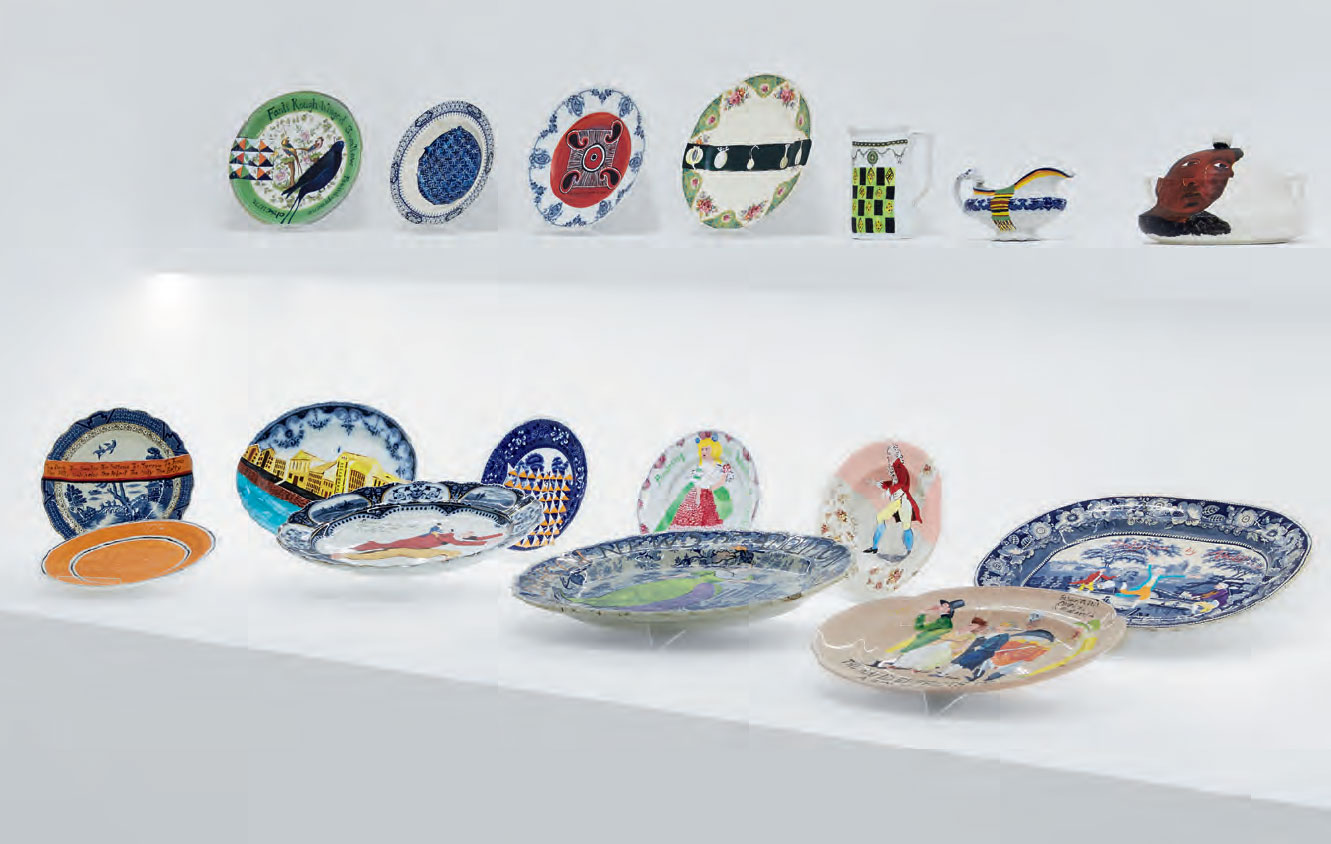 A Vitamin C guide to Turner Prize winner Lubaina Himid
Here's how the 63-year-old Tanzania-born artist utilised old crockery to win the 2017 contemporary art award
You don't need to have a kiln and a potter's wheel to make great, fine art clay and ceramics works. Lubaina Himid, the 63-year-old Tanzania-born, UK-based winner of the 2017 Turner Prize, who received the £25,000 prize in Hull, Great Britain, last night, simply gets second-hand crockery to reuse in her art.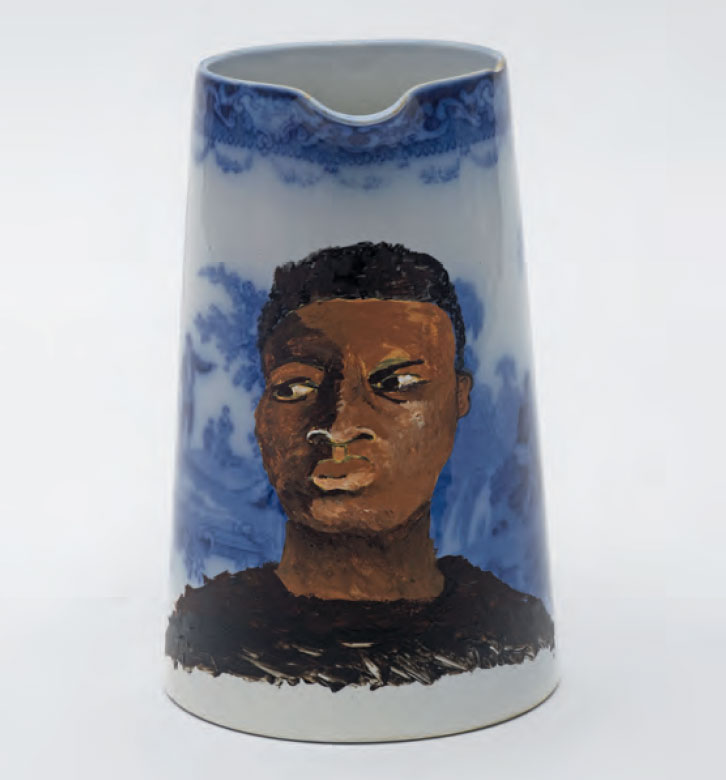 "Using ceramic as a found material and selecting ready-made objects for her sculptures and installations, Lubaina Himid has used domestic crockery as part of her broader art practice which, for over thirty years, has explored issues of race, gender, class and cultural identity," writes Phaidon's commissioning editor Rebecca Morrill in our new book, Vitamin C: Clay and Ceramic in Contemporary Art.
"One of the vanguard of Britain's Black Arts Movement in the 1980s, Himid gained attention for her paintings, prints and works on paper, as well as for important curatorial projects, such as 'Black Woman Time Now' (1983) and 'The Thin Black Line' (1986). Since 1990 she has maintained her art practice alongside a teaching role at the University of Central Lancashire, where she is now Professor of Contemporary Art."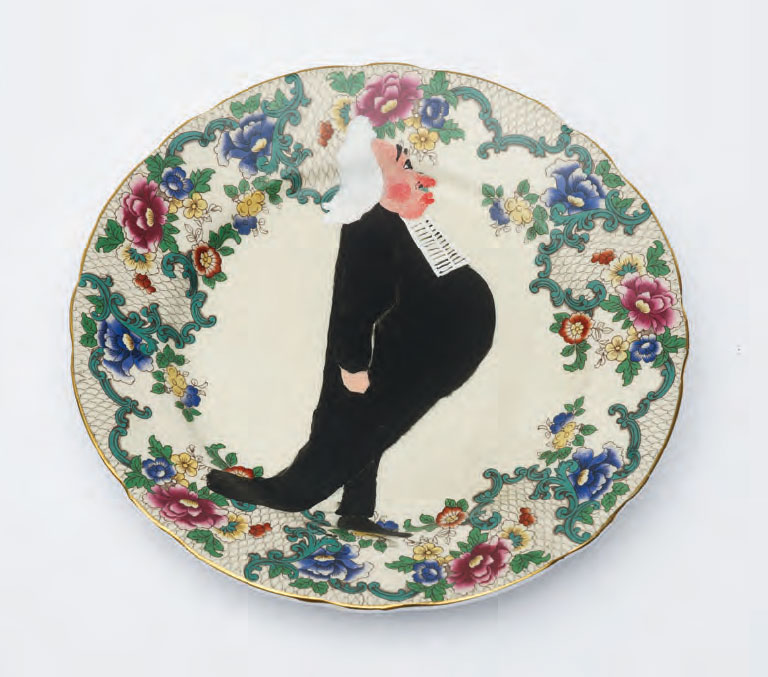 Morrill goes on to describe Swallow Hard: The Lancaster Dinner Service from 2007, which features in Himid's Turner Prize show. The ceramic work was a commission for the Judge's Lodgings Museum, a social history institution in a seventeenth-century townhouse in Lancaster.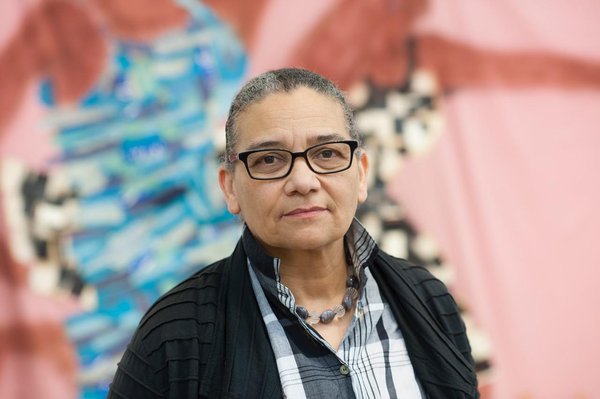 "Invited to engage with their collections, Himid's attention was drawn by a dining table made of Caribbean mahogany in the eighteenth century – an era when Britain's wealth was being dramatically increased as a result of slavery and its associated industries (cotton, sugar, tobacco, etc.)," writes Morrill. "Indeed, the table's designer was known to have part shares in a ship used for the slave trade.
Himid sought to create a new 'dinner service' – a set of ceramic tableware for formal dining which, prior to mass production, was the preserve of the wealthy upper classes and came to be a signifier of social aspiration.
Himid's piece involved one hundred second-hand plates, jugs and terrines over whose existing designs she painted imagery of slave ships, African vistas and patterns, and portraits of unidentified black slave servants. The resulting work serves as a reminder of hidden and uncomfortable histories that run parallel to mainstream accounts, as well as the way in which domestic ceramics have symbolic currency in relation to issues of oppression and inequality."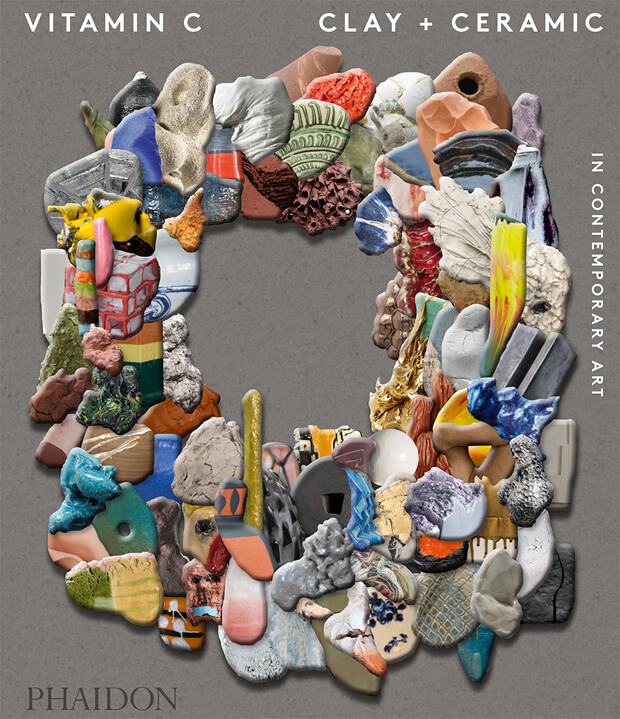 For more on the 2017 Turner Prize winner and her place in clay and ceramic art order a copy of Vitamin C: Clay and Ceramic in Contemporary Art.