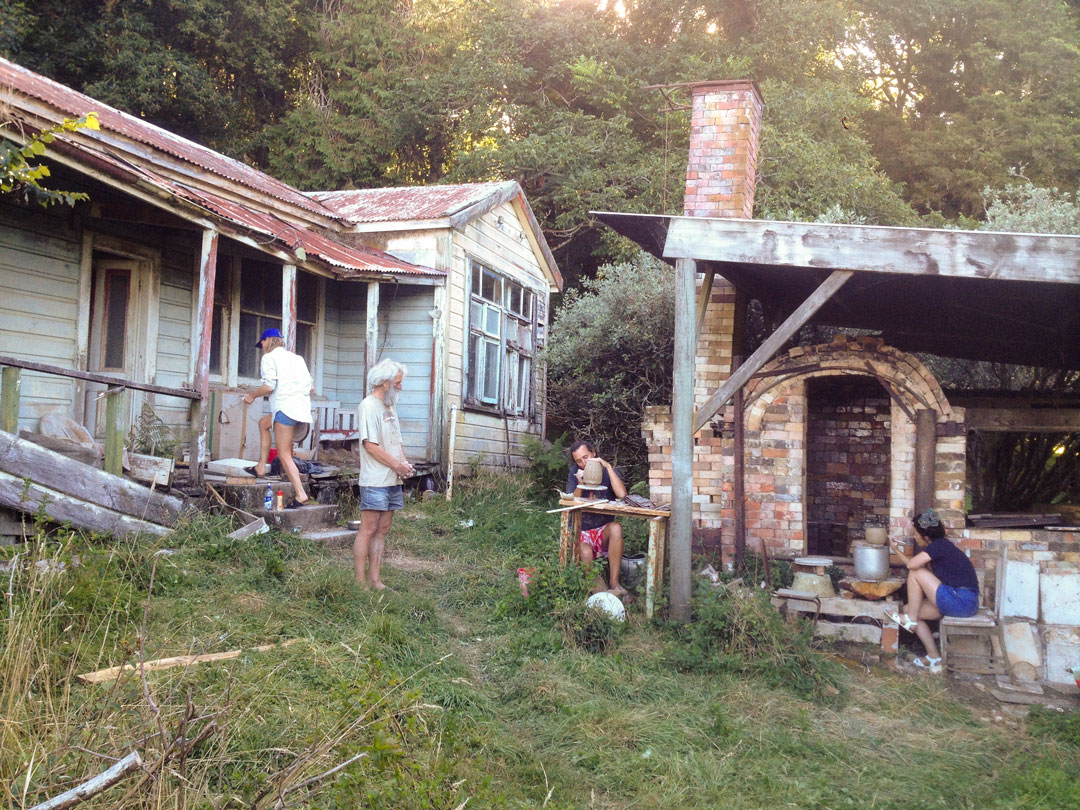 Francis Upritchard - Why I Create
Exploring the inspirations and attitudes of artists working with clay and ceramic, featured in Vitamin C
Although Francis Upritchard's work defies categorization, her work is distinguished by an easily identifiable effect. Combining the familiar with the strange, her pieces are invested with a discomfiting power that we are more apt to associate with instruments of the occult than domestic design objects, or the works we expect to encounter in an art gallery.
Here, the Vitamin C: Clay and Ceramic in Contemporary Art featured artist tells us why she works in the medium, what particular challenges it holds for her and who she thinks always gets it right.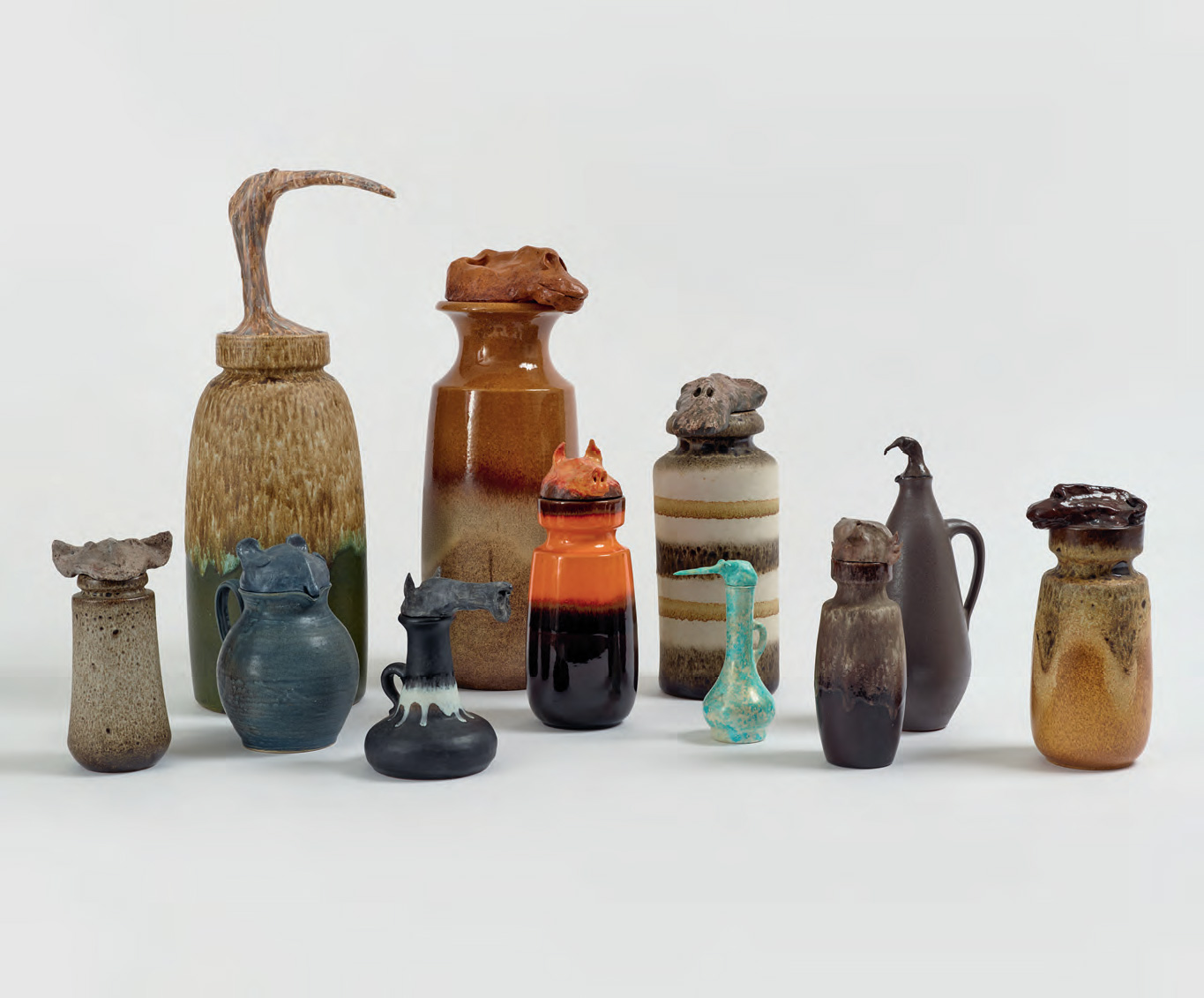 Who are you and what's your relationship to clay and ceramics? Francis Upritchard. Ceramics were some of the first sculptures I made. When I was a child in New Plymouth, New Zealand, my family had lots of potter friends and attended wood firings with our own little pieces as kiln fillers. So for me ceramics is still mostly collaborative, I have friends – or should that be masters – who throw forms for me, let me use their glazes and fire my work alongside theirs in their wood fire kilns. I love helping with the firing process. It's very slow, loading, firing, cooling, dismantling, cleaning, all over many days, always in a rural setting. Also there is heat, a casual yet urgent atmosphere, and the magic of cracking the kiln a few days later to unexpected surprises. In London I don't have the space for a pottery studio, so I make almost all my work in New Zealand now, with various potters.
Why do you think there's an increased interest around clay and ceramics right now? Fashion always comes around in circles. Perhaps at the moment we are in the part of the cycle where we are terrified of our leaders and retreating to private, rustic spaces.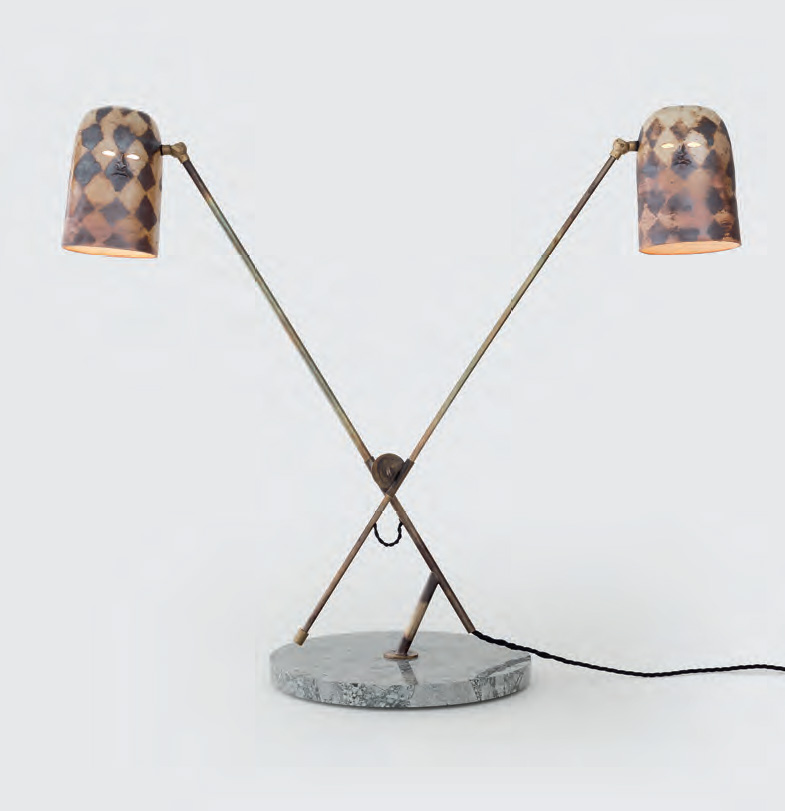 Ceramics is sometimes regarded as decorative, rather than fine arts. Does the distinction bother or annoy you? Yes there is a distinction, but I have a problem with the huge discrepancy between perceived values. I think it's telling that in parts of Asia, sometimes, these values are reversed. My own work traverses both domestic and fine art without any distinction on my part. While I'm making I try not to overthink, and enjoy the process.
Whose work in this field do you admire? Nicholas Brandon, a family friend from New Plymouth, New Zealand, who has since the 60s been making beautiful wood fired domestic ware. A few years ago, after he had a long hiatus from potting, I asked him to throw a pot for me, to fire elsewhere for a show. We always ate off his work at home, so his shapes feel essential to me. He found a bag of clay under a floorboard, and minutes later was effortlessly throwing a large, perfect pot. His skill is so exciting and his enthusiasm infectious.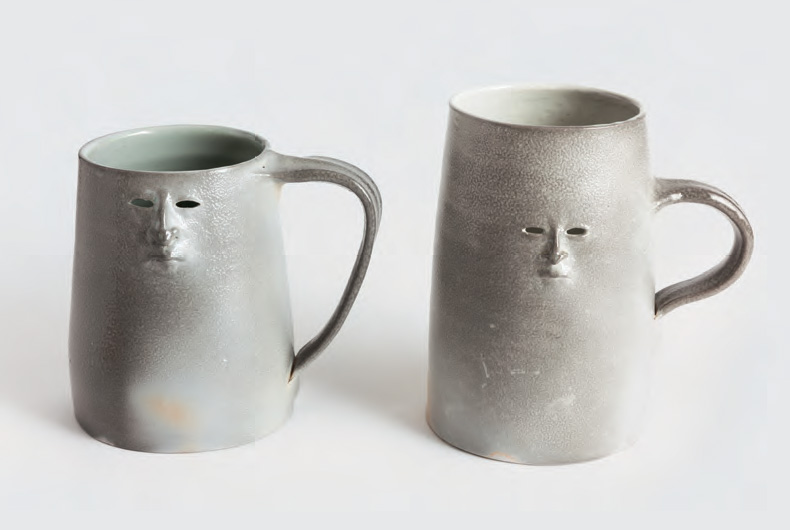 What are the hardest things for you to get 'right' and what are your unique challenges? With pottery it's all hard, form, glaze, hours. When I re-started making ceramics as an adult at Camden Arts Centre Residency I was very disappointed with the glazes, but realised that wood or soda firing was the key to getting the finish I'm interested in. So collaboration is super important to me – also because I can't throw, and I've always relied on friends to throw my basic shapes for me, and I want to do my glaze firing in wood/soda kiln, so have to sneak my pots into others' spaces.
What part does the vulnerability of the material play in things? It's horrible to ship!
Is how you display a piece an important element of the work itself? Do you ever suggest how something might be displayed? I like my work in domestic settings as well as gallery settings. I'm not fussy about that at all.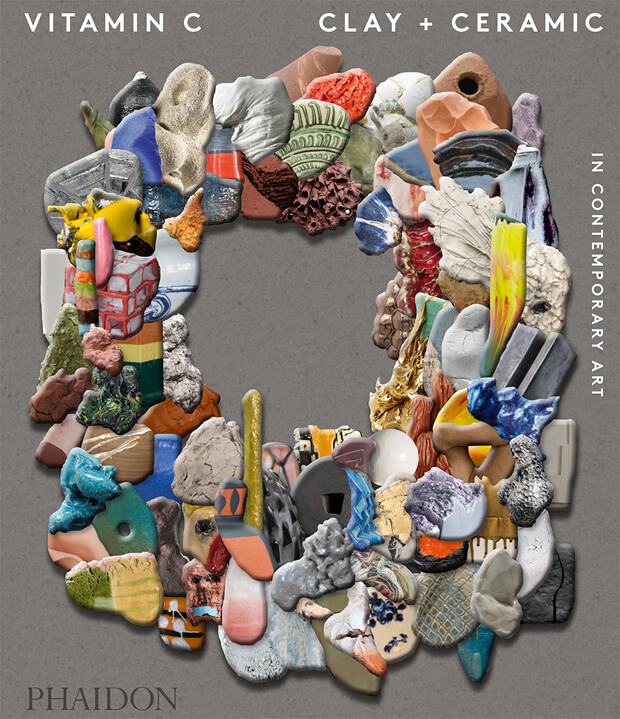 What's next for you, and what's next for ceramics? For me, next is a solo show in the Barbican Curve. For ceramics, in Britain at least, I'm not sure. There is a huge surge of interest, but all the colleges have all recently dismantled their ceramics departments. Setting up ceramics studios is expensive and they take up a lot of space, plus wood firing takes intense dedication. For me and ceramics, each time I do a firing, I swear it's the last, because I want to be on holiday when I visit New Zealand, and end up working so hard potting, but it's so addictive! So, no doubt, February 2018 I will find myself smothering myself in insect repellant at one of my friend' studios preparing for the next firing.
Clay and ceramics have in recent years been elevated from craft to high art material, with the resulting artworks being coveted by collectors and exhibited in museums around the world. Vitamin C: Clay and Ceramic in Contemporary Art celebrates the revival of clay as a material for contemporary artists, featuring a wide range of global talent selected by the world's leading curators, critics, and art professionals. Packed with illustrations, it's a vibrant and incredibly timely survey - the first of its kind. Buy Vitamin C here. And if you're quick, you can snap up work by Francis Upritchard at Artspace here.