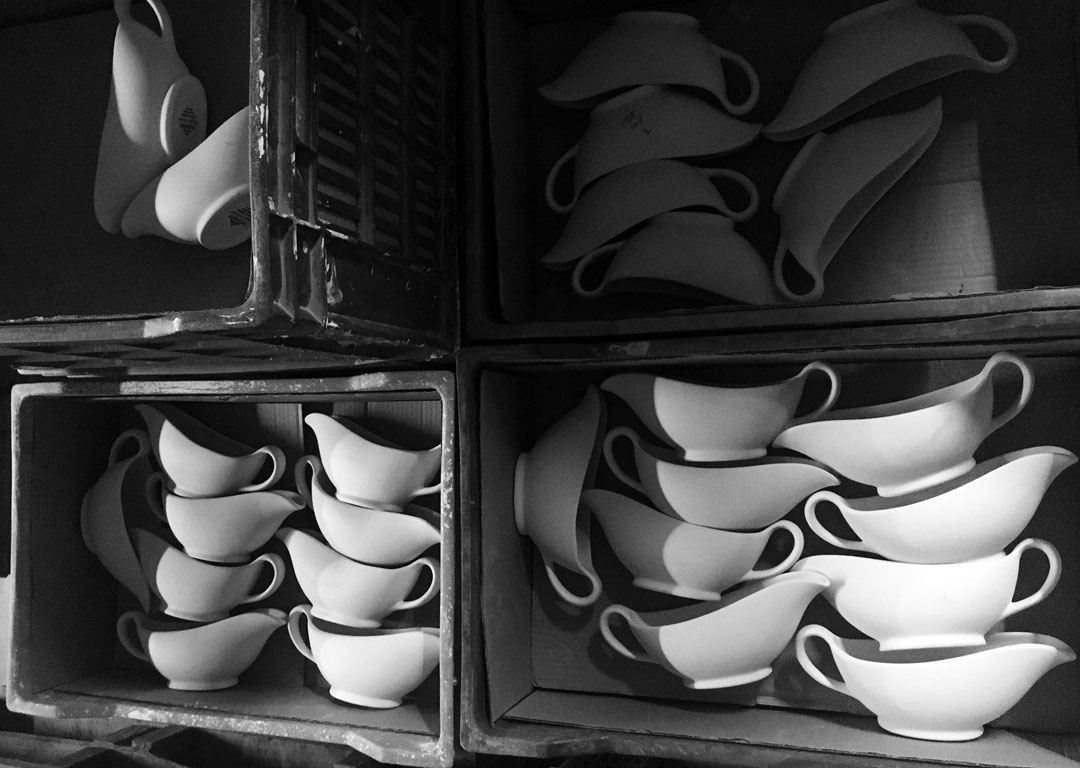 Your chance to be a ceramic artist courtesy of The Tate
Clare Twomey opens a fascinating installation at Tate Modern next month - and you can take part
If you've been reading about the growing interest in ceramics and clay recently and thought you'd like to try your artistic hand at throwing a thing or two, your call has been answered. A ceramics factory where the public can mould or cast jugs, teapots and flowers is set to open at Tate Modern on 28 September.
The ceramic artist Clare Twomey - who incidentally features in our new book on ceramics Vitamin C: Clay and Ceramic in Contemporary Art - will launch her installation, FACTORY: the seen and the unseen, as part of Tate Exchange which, over this year and next, will focus on the theme of production.
The installation will occupy the whole of Tate Exchange on Level 5 of Tate Modern's Blavatnik Building and will comprise a 30-metre work space, eight tonnes of clay, a wall of drying racks, and over 2,000 fired clay objects. In the first week of FACTORY, visitors will be invited to clock in and learn the skills of working with clay. They will then exchange what they have made for other objects made in a factory setting.
During the second week, the production line will stop and the visitor will be invited to enter a factory soundscape and join a factory tour to discuss how communities are built by collective labour. A lace panel made by Clare Twomey on the last working Leavers looms in the UK, will be installed at the FACTORY entrance, embodying the relationship between human and machine innovation.
The idea of Tate Exchange is to invite the public to test ideas and explore new perspectives, and in the process, illuminate the value of art to society.
We asked Clare why she thought there was an increased interest around clay and ceramics right now?
This is what she told us. "Clay right now is about being at the centre of things you can mould, be part of. Clay as a material is known to us all, domestic, architectural, social, all of these things are now of importance. There has been an explosion of small to medium sized maker spaces arriving for clay, from 1-hour access desks to short courses. This availability and common languages of touch is making clay the go to material to access things other than digital.
Clay has in its history the potential to transform, not only material but engagement with others and yourself in a reciprocal dialogue with material. I think we are craving that material relationship."
If you want to become an instant expert on all that's going on in the world of clay and ceramics before the installation opens may we urge you to pre-order Vitamin C here. And look out for our series of Why I Create interviews with the artists in it beginning next month on Phaidon.com