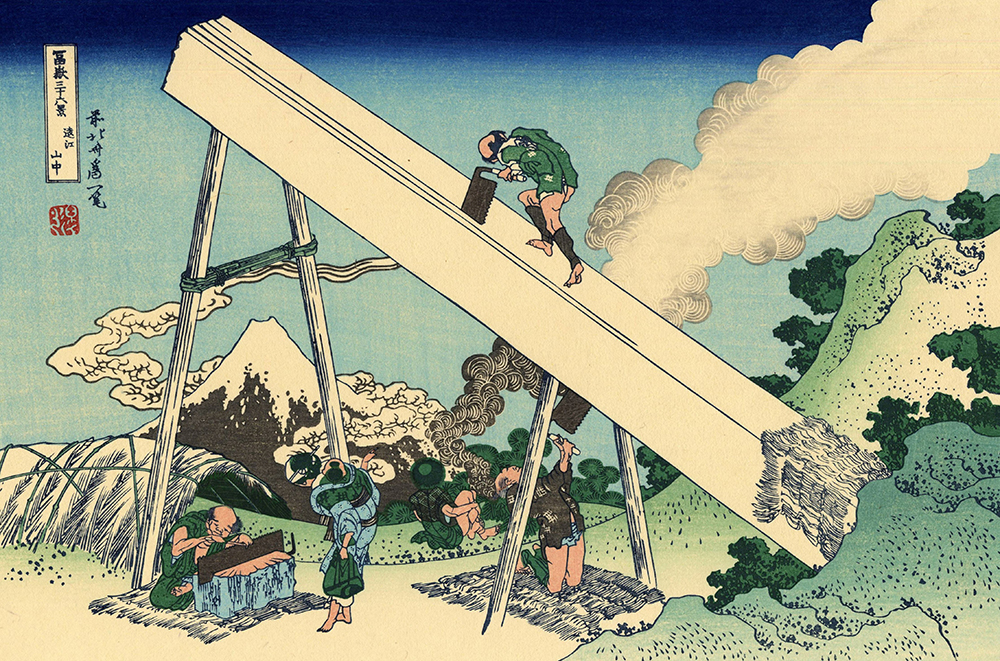 How, after death, Hokusai changed art history
On the anniversary of Hokusai's death, we look at how his work altered the course of Western art
When on 10 May 1849 the Japanese artist Katsushika Hokusai died, he is said to have exclaimed, "if only the Heavens would grant me another ten years; if only the heavens would grant me just five years more, I would have become a great artist."
What's undisputed is that, in accordance with tradition, the artist wrote a farewell poem, imagining "as a ghost, I shall lightly tread the summer fields." Hokusai almost undoubtedly pictured fields in Japan, yet his influence – alongside many other Japanese artists – would be felt thousands of miles away.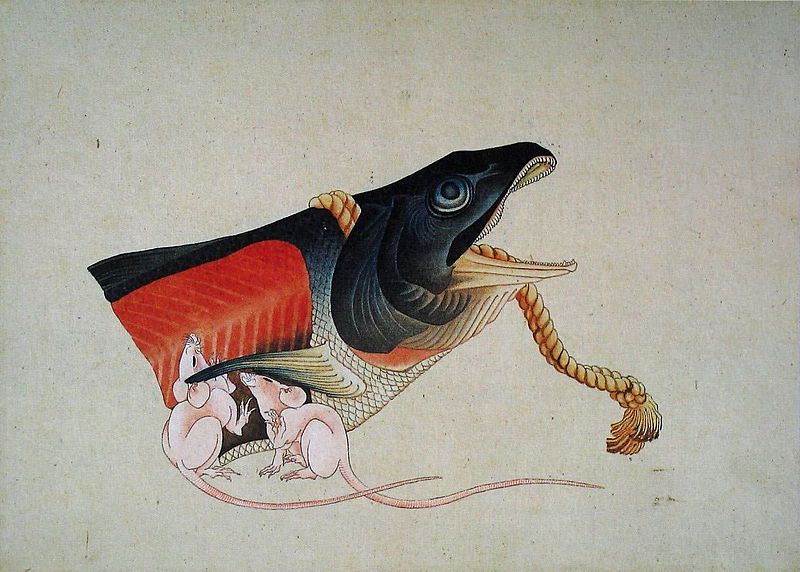 In the early 1850s, Japan opened its ports more widely to foreign traders. Slowly, the prints by Hokusai and his fellow artists – with their unusual use of perspective and colour, and their novel depictions of private, everyday scenes – began to filter through to the wider world.
"Japanese prints were shown at the 1867 Universal Exposition in Paris, and by 1872, the enthusiasm for Japanese art and culture was so strong that the term 'Japonisme' had been coined for it by critic and collector Philippe Burty," explains the text in our book Art in Time.
These works had a profound impact on a wide range of artists, including Impressionists, Post-Impressionists, and Art Nouveau artists. "Hokusai is not just one artist among others in the Floating World," said Edgar Degas. "He is an island, a continent, a whole world in himself."
What did these Europeans see in Hokusai's prints? "The flattened spaces, unmodulated colours, spare linear outlines, asymmetrical compositions, and frequently unusual vantage points provided powerful inspiration," explains Art In Time.
Some, such as Degas, drew directly from Hokusai's prints when composing works (Woman in a Tub); others delighted in the exoticism of Japanese culture; Claude Monet's wife wore a kimono while Monet himself modelled his Giverny after Japanese horticultural styles; a few, such as Vincent van Gogh, admired the way Japanese artists atomised their world. "He examines a single blade of grass." The Dutch painter wrote in a letter to his brother Teo. "But this blade of grass leads him to draw every plant, then the seasons, then the grand vistas of the landscape, then the animals, and finally the human figure. Thus he spends his life, and his life is too short for him to achieve everything."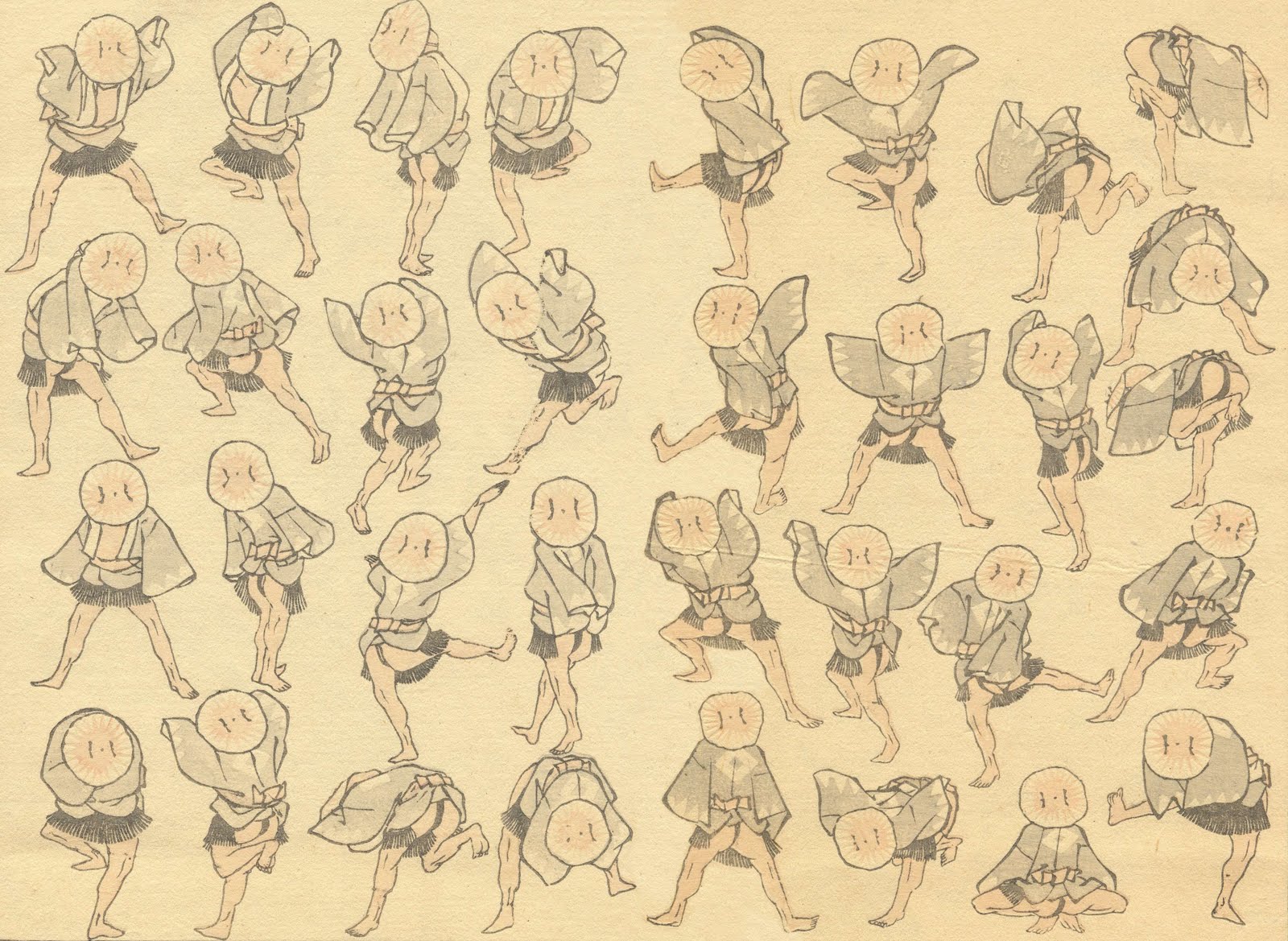 But the influence of Japonisme was not limited to the visual arts. The composer Claude Debussy claimed to have been influenced by Hokusai in composing his seascape La Mer, and requested that The Great Wave be used on the cover of the sheet music when it was published. The American architect Frank Lloyd Wright collected Hokusai prints as well as works by other Japanese artists.
Hokusai may have appealed to many in the fast-industrialising West because the Japan in his works looked like a well-ordered rural idyll. This impression was hard to sustain after Japan won the Russo-Japanese War of 1904-5.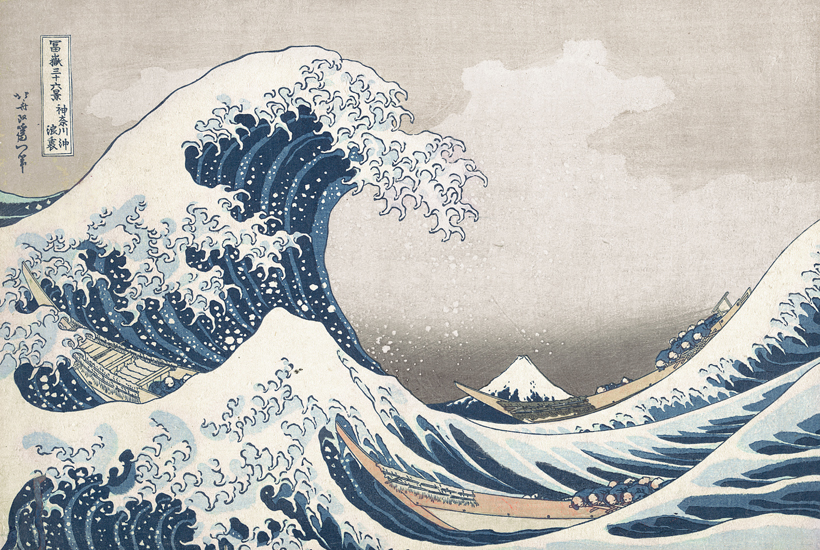 Nevertheless, admirers of Hokusai's innovative style, subject matter and techniques within the Western avant-garde remained devoted to the artist. As Professor Gian Carlo Calza puts it in our Hokusai book, "European artists regarded him as a fellow spirit come from the ends of the earth to confirm that they were on the right road and to strengthen their resolve in the battle to renew art and the type of person they were trying to portray." In the coming decades, with the spirit of Hokusai on their side, those artists would win out.
For greater insight into Hokusai's place within art history order a copy of Art in Time; for more on Hokusai look out for a copy of our comprehensive monograph.