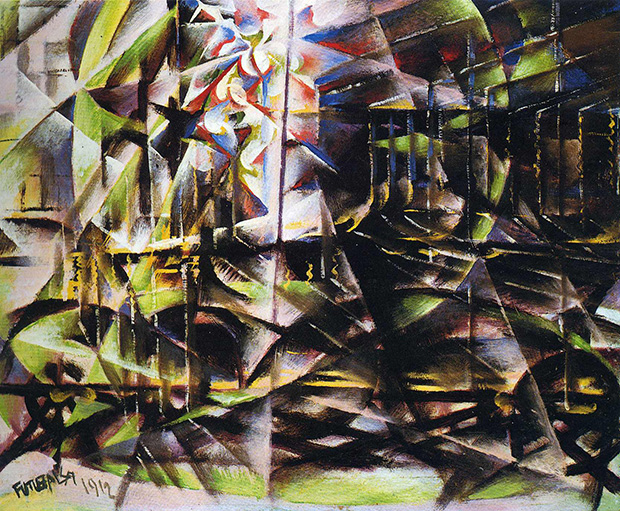 A Movement in a Moment: Futurism
Discover how, thanks to an early car accident, Italian artists taught us all to love the machine age
On Thursday morning 15 October 1908 Filippo Tommaso Marinetti, a poet and son of a wealthy Italian lawyer, was driving his new four-cylinder Fiat sports car down Via Domodossola in Milan. A cyclist crossed his path and, in order to avoid the bike, Marinetti swerved his vehicle into a ditch. The poet was not seriously hurt, yet the accident, and the associations of mechanised violence remained with the young writer for the rest of that year as he composed one of the most famous texts in 20th century art: The Futurist Manifesto.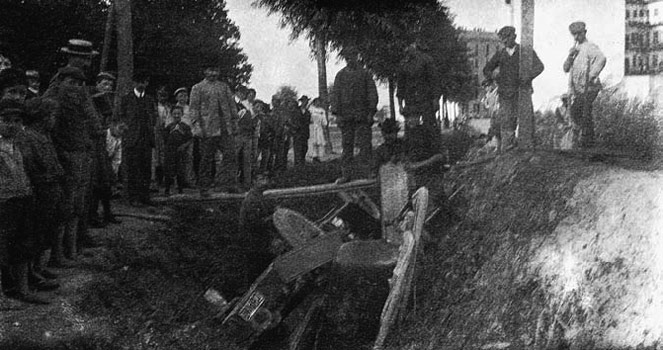 "We intend to sing the love of danger, the habit of energy and fearlessness," wrote the poet. "We affirm that the world's magnificence has been enriched by a new beauty: the beauty of speed. A racing car whose hood is adorned with great pipes, like serpents of explosive breath - a roaring car that seems to ride on grapeshot is more beautiful than the [ancient Greek sculpture] Victory of Samothrace. We will glorify war - the world's only hygiene - militarism, patriotism, the destructive gesture of freedom-bringers, beautiful ideas worth dying for, and scorn for woman."
Strong stuff, yet how should we judge this today? Well, here's how we characterise the movement in our book Art in Time. "Simultaneously attacking one of the Louvre's greatest treasures, the Victory of Samothrace, and exalting modern engineering, these words exemplify the attitude of a group of young Milanese artists.
"Scorning the past, they sought freedom from the oppressive weight of the Renaissance. The newfound speed of modern life, represented in paintings of automobiles, trains and other machines was central to the movement, which drew inspiration from the fragmented forms of Cubism, but sought to insert into the balanced, muted canvases of the French artists a sense of motion and vibrancy."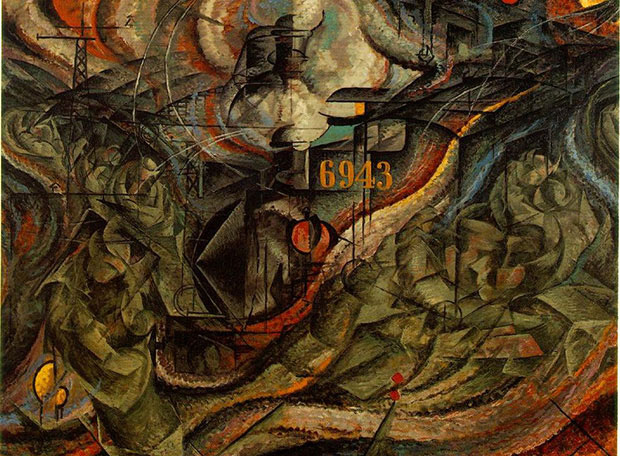 Marinetti had studied in France, was familiar with these early Modernist styles, and met with such art-world luminaries as Pablo Picasso and Constantin Brâncuși. As a poet, Marinetti's overall legacy did not stretch far beyond that initial manifesto, which he wrote towards the end of 1908 and published in early 1909. However, he did spur his fellow Futurists, such as the painter Giacommo Balla and the sculptor and painter Umberto Boccioni, to favour technology and innovation over tradition, in a kind of turbo-charged take on Modernism.
"In his depiction of a speeding car, Balla uses prismatic light effects to reflect the transitory and illusory quality of a form caught in a passing glance. In Unique Forms in Continuity in Space, Boccioni explores the effects of solid mass and negative space on one another, the force of motion straining and distorting the flesh and musculature of the human body."
Despite this hunger for the coming age, the Futurists did not adjust to the following decades very well. Marinetti moved into politics, and was an early supporter of Benito Mussolini. The poet died of heart attack in December 1944, midway through a collection of poetry praising the achievements of Italian commando frogmen.
His fellow Futurists did not fare any better. Boccioni passed away just over a century ago, in August 1916, aged just 33, when, having been drafted into the Italian army, he fell from his horse during cavalry exercises.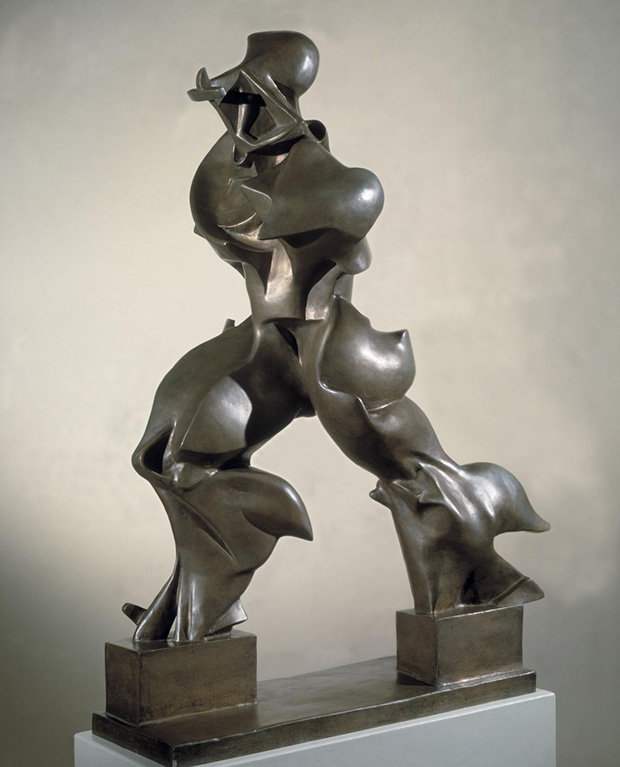 Nevertheless, despite its relatively short lifespan, Futurism laid the groundwork for the kind of proactive, declarative style of manifesto writing that was later adopted by Dada and Surrealism, as well as a love of colourful and factory-made images that would find a clearer expression in Pop Art, while also articulating, perhaps for the first time, the giddy love/hate relationship we all have with the machine age.
"The experience of modern life was, Futurism implied, simultaneously exciting and alienating;" explains Art in Time "daringly embracing forward movement was the best way to avoid stagnation."
Incidentally, two days ago, on 31 August, the city of Cosenza in the local tourist office inaugurated a new city walking tour in honour of Umberto Boccioni, to mark the centenary of his death. It's unclear how Boccioni, who was at the vanguard of the movement which distained such histrionics would feel about such a local cultural initiative. Yet it's also proof of how this movement that favoured newness over almost everything else has become a venerable part of art history.
For greater insight this period and many others order a copy of Art in Time here.