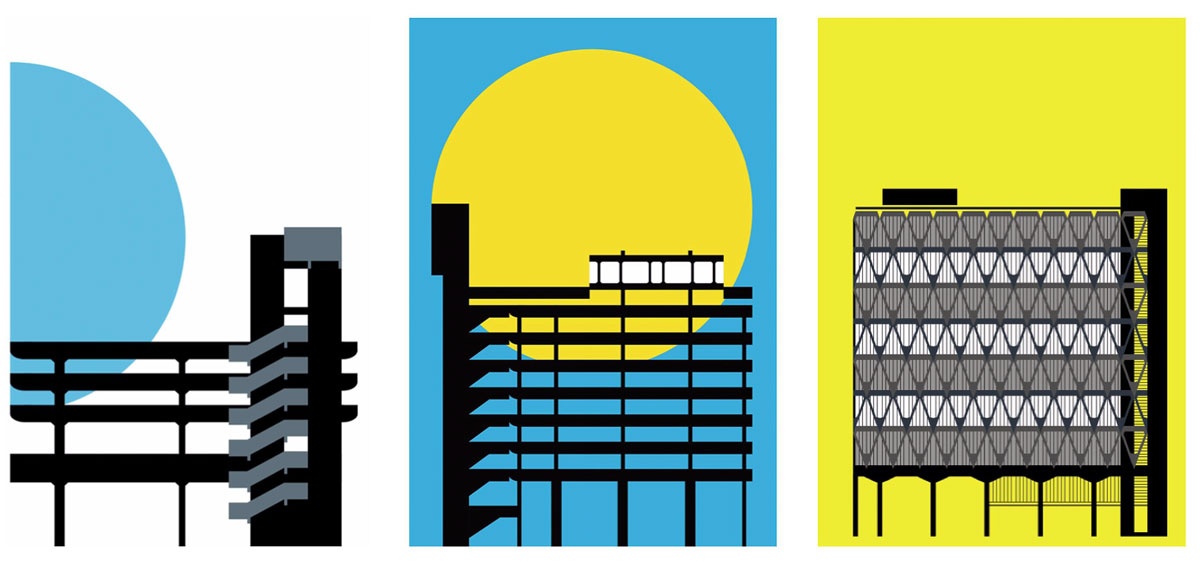 Peter Chadwick's beautiful Brutalist car parks
Though some are threatened by the wrecking ball - in the designer's posters these concrete beauties live on
Car parks tend to favour function over formal beauty. Few of us like to linger in these concrete behemoths, after clicking our vehicle's doors shut and picking up a ticket. Yet the London graphic designer, artist and Phaidon author, Peter Chadwick, still finds a certain brutal beauty in these buildings.
He included a good few in his book This Brutal World and has now created a line of modernist-style posters dedicated to these somewhat-overlooked works of 20th century architecture.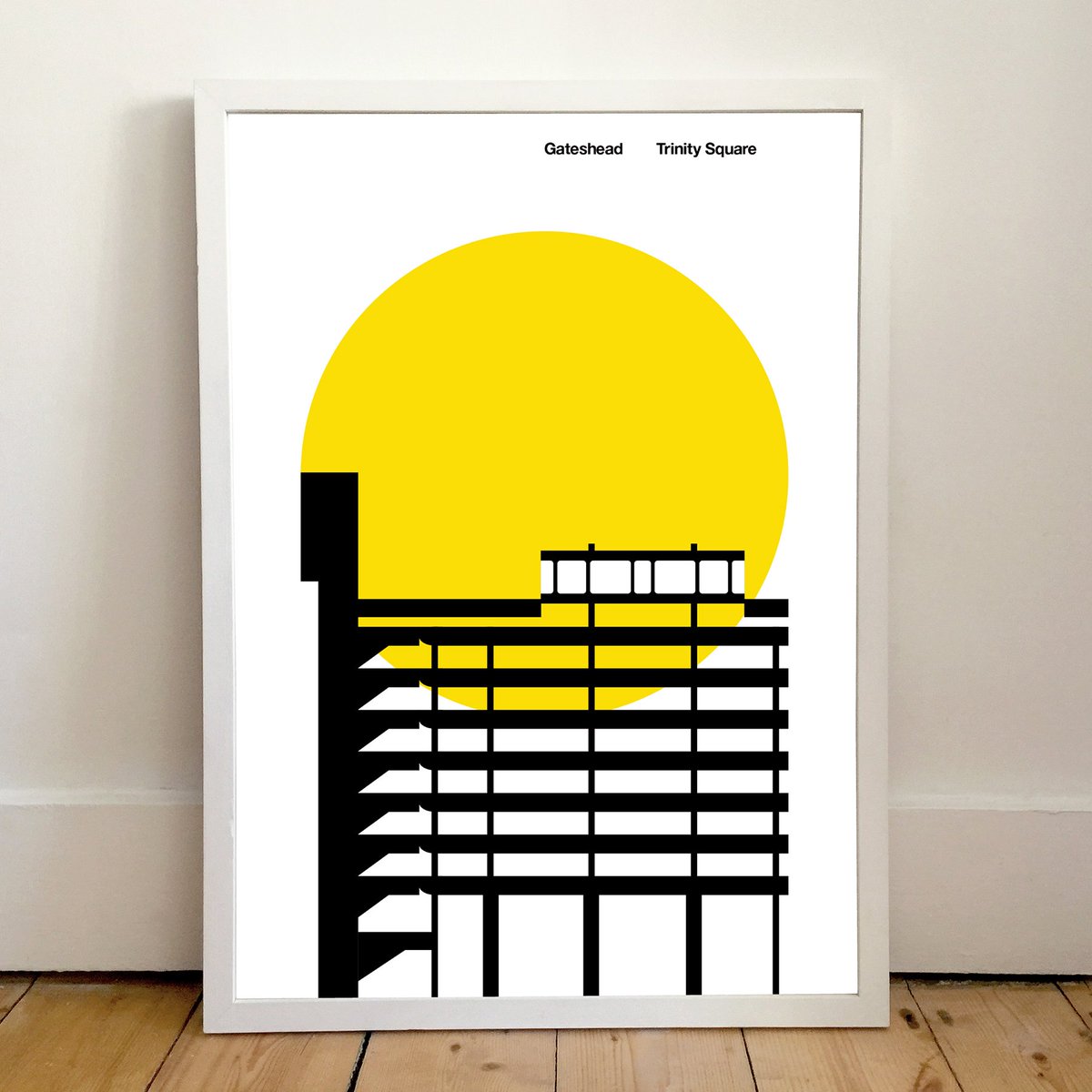 The range includes well-known edifices such as Trinity Square in Gateshead, made by the noted Brutalist architect Owen Luder and featured in the 1971 Michael Caine film Get Carter; Michael Blampied and Partners' Wellbeck Street car park in London; and US architect Paul Rudolph's Temple Street parking garage in New Haven, Connecticut.
Many of these buildings, including Wellbeck Street and Trinity Square, have either been demolished or are facing demolition. So we should be thankful for Chadwick's posters, which preserve and memoralise these concrete tributes to the automobile age.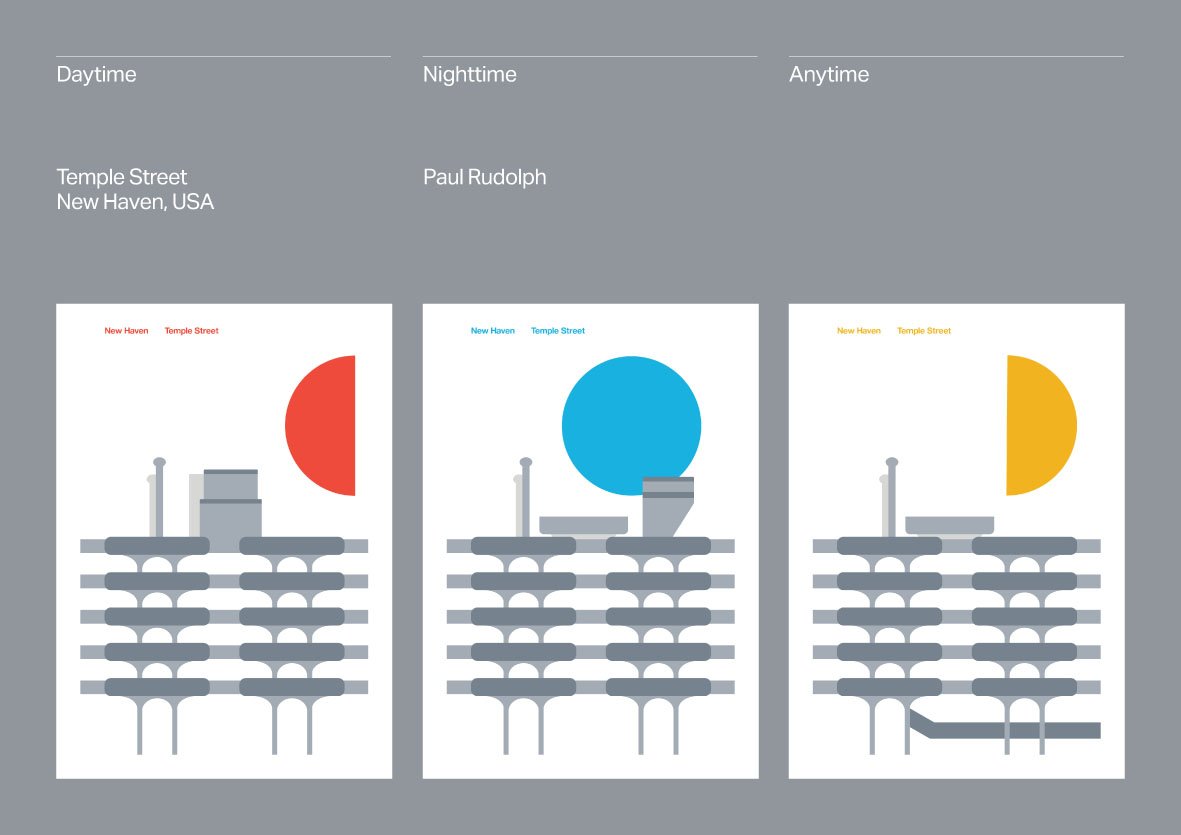 You can find out more by emailing info@thisbrutalhouse.com (tell Peter we sent you) and get a better understanding of the beauty in Brutalism by buying a copy of This Brutal World.