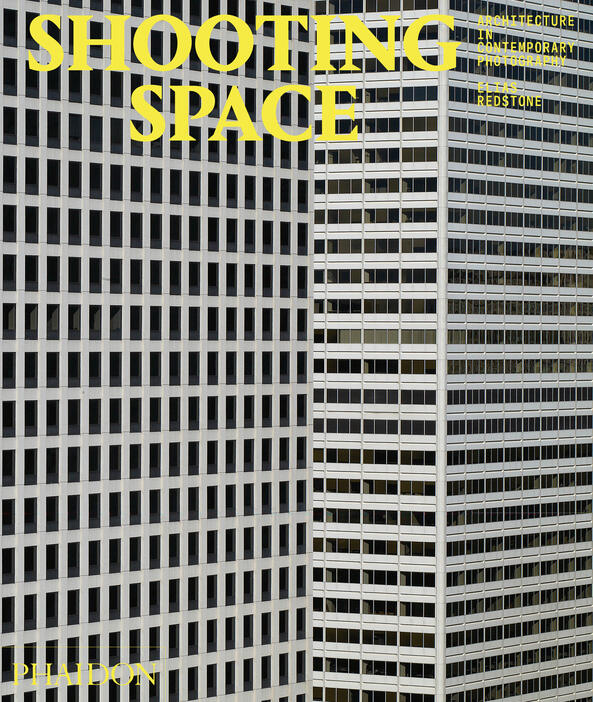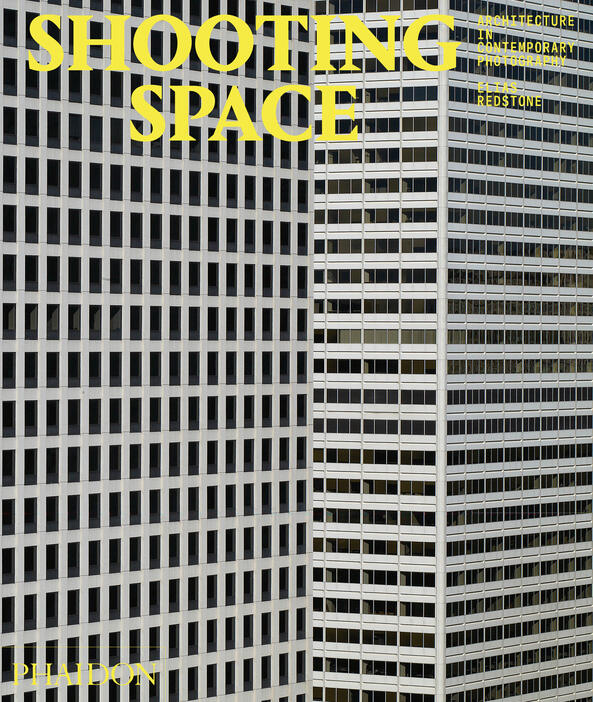 Shooting Space: Architecture in Contemporary Photography
A visual survey of contemporary artists' photography of architecture, featuring the work of Andreas Gursky, Iwan Baan, Wolfgang Tillmans, Catherine Opie, Thomas Ruff, Hiroshi Sugimoto, and more.
Since the invention of photography, architecture has proved a worthy subject for photographers. Shooting Space: Architecture in Contemporary Photography showcases the relationship between the two practices. The book presents a broad spectrum of work from a diverse roster of renowned and emerging artists: Annie Leibovitz captures the construction of Renzo Piano's New York Times building; James Welling revisits Philip Johnson's iconic Glass House; Walter Niedermayr shifts perspectives on SANAA's sculptural designs.
The book is divided into five chapters, covering collaborations between photographer and architect, global urbanization, alterations to the natural landscape, reappraised Modernist icons, and imagined environments. Presenting a fresh study of outstanding work in contemporary architectural photography, Shooting Space not only provides an engaging display of beautiful photography, but will reward the reader with a considered survey of our built environment.
Specifications:
Format: Hardback
Size: 290 × 250 mm (11 3/8 × 9 7/8 in)
Pages: 240 pp
Illustrations: 200 illustrations
ISBN: 9780714867427
Elias Redstone is an independent architecture curator and writer based in Paris and London. He holds an MSc in City Design & Social Science from the London School of Economics and specializes in contemporary architecture and architectural photography through curatorial practice, research, publishing and consulting. Elias is the Editor-in-Chief of the London Architecture Diary and has worked with The New York Times, Arena Homme Plus and GQ Style. He received a D&AD Global Design Award in 2006 and a Winston Churchill Fellowship in 2008. Elias exhibited in the British Pavilion at the 2012 Venice Architecture Biennale and curated Poland's national pavilion at the Biennale in 2010. He was previously a curator at the London Festival of Architecture and the Senior Curator at The Architecture Foundation. He curated the exhibition 'Lesser Known Architecture' at the Design Museum in 2013 and the exhibition 'Archizines', which has toured to over 25 locations.
"Artists who elevate the image itself, as compositional work, beyond photography as a means of conveying architectural reality." —Details (Germany)
"The pictures reveal the inherent tensions between the natural world and constructed spaces and serve as a provocative look at modern life." —Elle Decor
"The 200 stunning images range from the work of star architecture photographers like Iwan Baan to artists like Annie Leibovitz. It's a look at not just the clean lines and perfectly captured light that are so familiar to the practice of photographing, but also the more complex photographic art interrogating the built environment." —Co.Design
"You'll never look at architecture the same way again." —The Guardian
"A beautiful window on growing urbanization, man-made alterations to the natural landscape, rediscovered modernist icons and imagined worlds." —Christie's magazine
"Shooting Space is a long overdue collection of work by artists who interpret the built environment through photography. It is particularly provocative where it begins to blur the distinction between the hired architectural photographer charged with documenting a building, and the work of artists who take architecture as their subject matter. Many selections suggest a slippery line between the two as architectural photographers increasingly produce personal and complex interpretations of their subject matter and artists continue to see the built environment as a subject that can reveal certain truths about human experience." —Emily Bills, Director of Julius Shulman Institute
"A collection of images as diverse as it is beautiful." —Sunday Telegraph