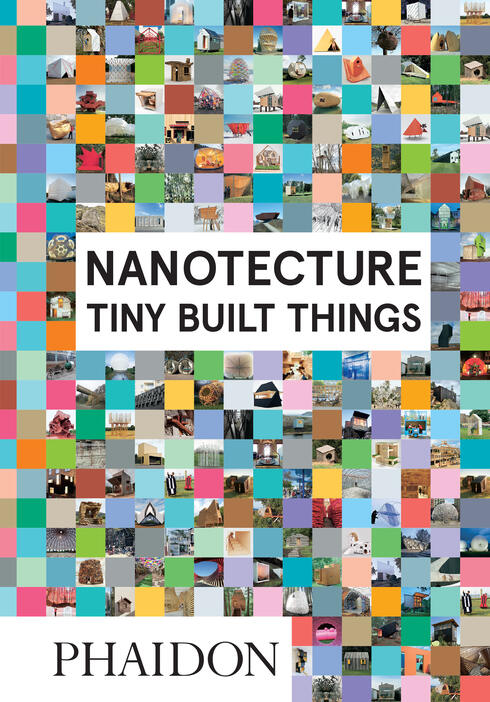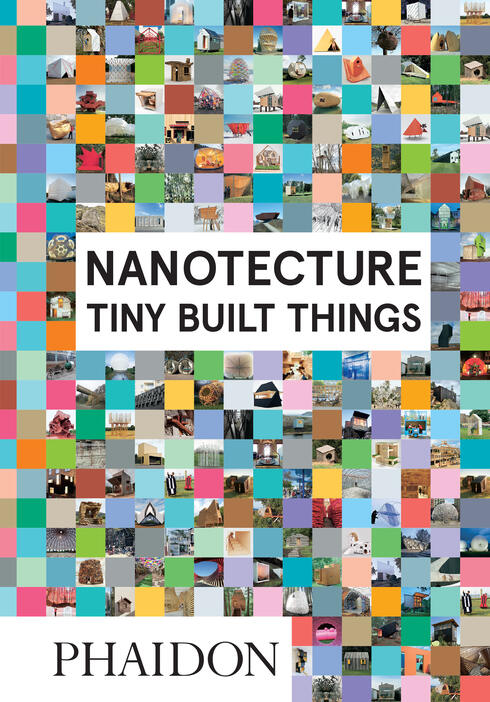 Nanotecture: Tiny Built Things
The most wide-ranging, comprehensive and inclusive book on small-scale architecture ever published
An inspiring, surprising and fun collection of 300 works of small-scale architecture including demountable, portable, transportable and inflatable structures as well as pavilions, installations, sheds, cabins, pods, capsules and tree houses.
Specifications:
Format: Hardback
Size: 184 × 124 mm (7 1/4 × 4 7/8 in)
Pages: 336 pp
Illustrations: 300 illustrations
ISBN: 9780714870601
Rebecca Roke has contributed to more than 350 published works about architecture and design, drawing on her architectural background and extensive experience writing, editing, researching and teaching. She has written widely about the work of leading practitioners, such as Ronan and Erwan Bouroullec, Thomas Heatherwick, Rem Koolhaas and Hella Jongerius. Rebecca was editor of Monument magazine in Australia and for Foster + Partners in London, and was the London Correspondent for Inside Interior Review. Roke is based in London and Nanotecture is her first book.
"[A]n incredible collection of 300 works of small-scale architecture." —msn
"[T]his delightful volume... is a study in design that can best be described as compact, wee, diminutive, shoebox-sized, impossibly cramped, and big on imagination. [Goes] way beyond the once-fringe/now-trendy tiny house movement." —Mother Nature Network
"The words Roke uses to describe small-scale architecture can also be used for the book she has produced: 'inspiring, surprising and delightful'." —ArchitectsJournal
"300 intriguing small-scale works, from pavilions, installations and cabins to colourful homes for cats, dogs and even bees." —Elle Decoration
" [T]here's a little genius behind all these little buildings... Nanotecture: Tiny Built Things celebrates a wide range of designs, and shows good things certainly do come in small packages." —Cool Hunting
"[A] thorough exploration of small-scale architecture." —Vice's The Creators Project
"Tiny architecture is design's unsung hero." —City A.M.
"Surprising and intriguing... This is architecture at the cutting edge." —Rolls Royce Magazine
"Inspiring... wide-ranging, comprehensive and inclusive." —Askmen.com
"Quirky and surprising structures." —BBC Focus
"Small in scale but huge in imagination, these tiny constructions celebrate the joy of nanotecture" —The Observer Magazine
"Nanotecture: Tiny Built Things, a new book filled with pint-sized architectural projects, shows just how much you can do with a tiny footprint." —Mental_Floss
"You'll find it pretty nifty." —UrbanDaddy
"Celebrates the appeal and ingenuity of small-scale architecture" —Architectural Digest
"Everything is small in size, big in impact" —BA High Life
"Miniature marvels... all prove that modesty is no barrier to creativity." —Conde Nast Traveller
"Nanotecture is an ode to spatial efficiency." —Co.Design
"[A] truly entertaining look at some of the best small and compact architectural creations you can find today." —CoolThings.com
"This illuminating book will open your eyes to the world on a small scale." —Homes & Interiors Scotland
"There are so many grand projects and big name architects... it's so nice to see something that's done on a small scale." —Monocle Radio
"Spend time... with Rebecca Roke's Nanotecture: Tiny Built Things, and you see how the small-is-beautiful ethos is also about spiritual improvement, mindfulness and a better relationship to the social and natural world." —The Washington Post Online
"Inspiring and comprehensive... Roke looks at both established and emerging architects." —The Gentleman's Journal
"An inspiring, surprising and fun collection … captures the imagination." —The Garden Design Journal
"Though mini in size itself, the publication delivers a trove of information." —Hyperallergic
"Creativity and originality are not proportional to the size of the project or the fame of the architect." —Abitare (Italy)
"...A must-have on every design lover's bookshelves this month." —Vogue (India)
"This fun and imaginative publication is driven by an appetite to capture how such modestly sized things have the profound ability to make an impact far greater than their physical size." —Architizer
"Nanotecture demonstrates what architects can do when given the freedom to experiment. The results are entertaining and thought-provoking."—Aesthetica
"Inspiring."—Esquire