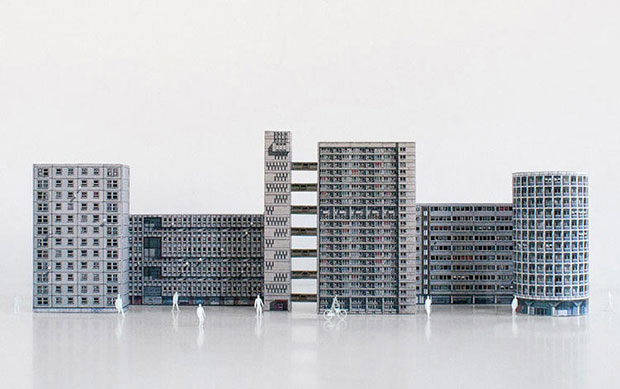 Brutalist icons go from concrete to cardboard
We love brutalist architecture so the thought of erecting some on our desk pleases us #SorryWorkMates
Zupagrafika, the graphic design studio in the Polish city of Poznań, comprises Spaniard David Navarro and Pole Martyna Sobecka, a pair who are quietly carving a niche for themselves creating paper models of iconic 20th century buildings.
Navarro set up the studio out of a passion for the Polish Poster School, the state-controlled educational establishment which, during the Cold War era, produced bold, striking posters which MoMA describes as "characterized by sophisticated imagery and surreal tendencies" and which "often carried powerful, oblique commentaries on the designers' political surroundings".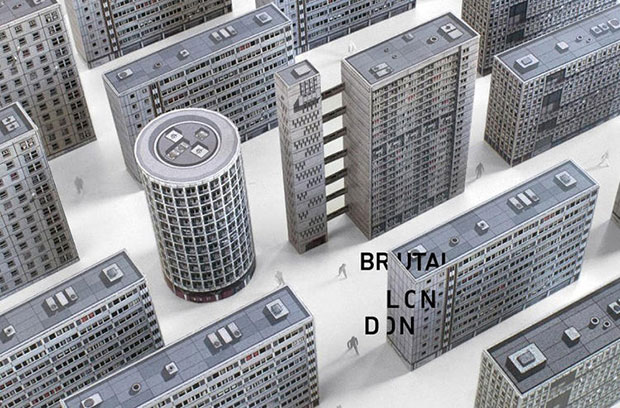 So while Zupagrafika still undertakes client work and still sells posters of its favourite buildings for 20 Euros a pop, it's increasingly known for its 3D paper-craft. Each building is cut out (a slightly fiddly but worthwhile task), folded along the dotted lines and then glued together along the seams. Each building is hand-drawn and includes a short technical note on its architect, the year of construction and its exact location. So it's educational, right?
The studio has already committed a number of Polish gems to paper in two collections: Eastern Block (sic), which comprises modernist buildings in Warsaw, and Miasto Poznań. Now it's London's turn. Sobecka and Navarro have homed in on 1960s and 1970s brutalist architecture, picking five classics from Camden, Southwark and Tower Hamlets.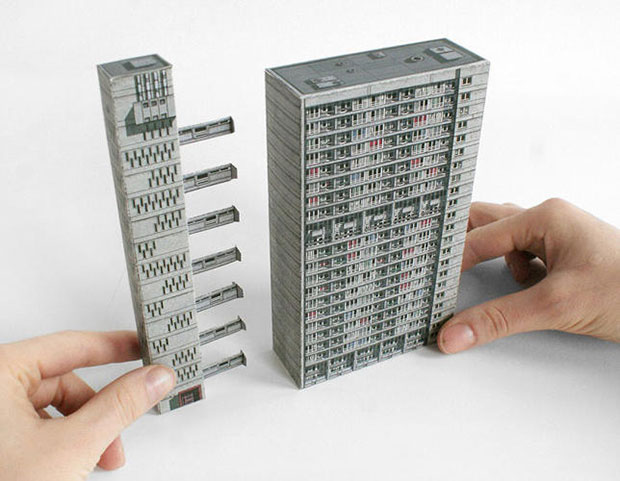 For just 4.50 Euros each, purchasers can assemble Ernö Goldfinger's Balfron Tower, the Space House by Richard Seifert & Partners and Alison & Peter Smithson's Robin Hood Gardens wherever they choose. And if they want to unleash the heathen in them they can take a match to models of Hans Trenton's demolished Aylesbury Estate, and the Ledbury Estate - also demolished - by GLC Architects Department. (Maybe don't try that if your office has a sprinkler system).
If, like us, you're a big fan of brutalist architecture, you'll find a few great examples in our beautiful book Concrete. Meanwhile, one of our favourite designers, Peter Chadwick, also has a very cool and fast growing brutal twitter feed @BrutalHouse you should definitely check out.