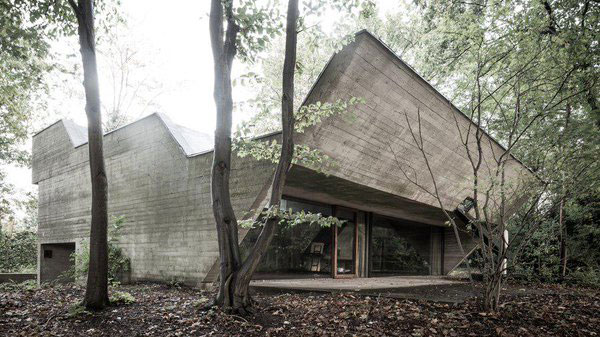 Looking for the perfect Brutalist getaway?
Fresh air! Restored concrete! Good reasons why brutal architecture lovers should stay at Van Wassenhove House
Belgian architect Juliaan Lampens may be little known outside of architectural circles, yet he is about to become a bit more prominent, as one of his most lauded houses has just opened to the public.
Van Wassenhove House has been restored and will be available to rent for weekends between April and October, while artists, researchers and writers can also apply for longer-term residences.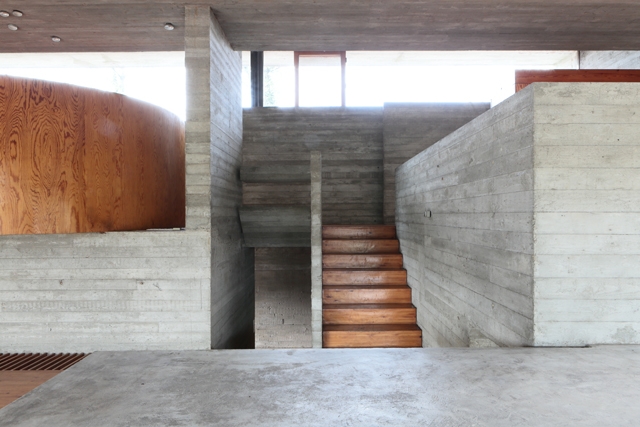 Lampens built the house in the early 1970s for local schoolteacher Albert Van Wassenhove, and it's a fine example of his bunker-style domesticity.
Standing in the wealthy village of Sint-Martens-Latem, it is a radical alternative to Flemish bourgeois country houses, says Tanguy Eeckhout, the curator at Museum Dhondt-Dhaenens, which helped carry out the restoration. "It is without a doubt the very singular way of re-interpreting the concept of a home without superficial or extravagant luxury."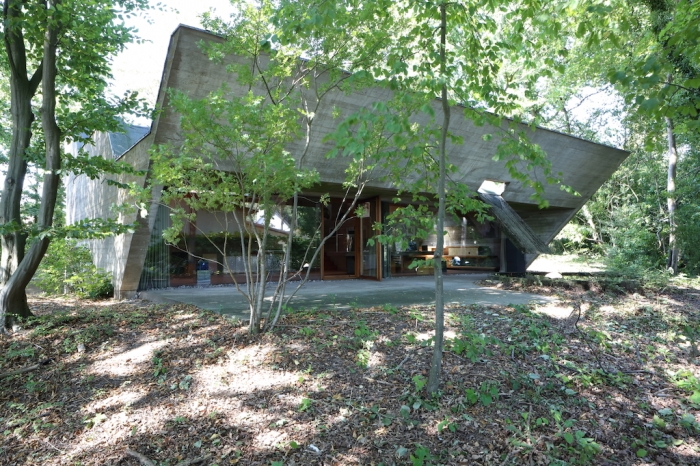 Lampens, who was born near the Belgian city of Ghent in 1926, was highly influenced by Le Corbusier, Mies van der Rohe and Oscar Niemeyer. His experience of the modern architecture on show at the 1958 Brussels World's Fair also had a big impact on him.
Like many of Lampens' 35 domestic fortresses, this one is closed to the public on one side, while the other sides are open to the surroundings, and the design is open-plan. So the bedroom at Van Wassenhove House, is simply defined by a wooden circle.
Much of the concrete house was still in good order, and once the wiring, bathroom fittings and heating had been updated, the furniture Lampens designed for the house was reinstated.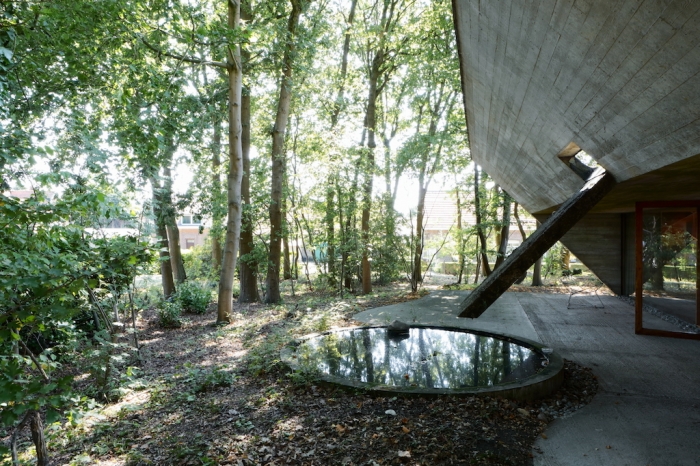 After Van Wassenhove died in 2012, the University of Ghent took over ownership of the house. In turn, the university handed it over to the museum Dhondt-Dhaenens, so that it could have a public function.
To find out more, go here. For more Brutal brilliance order a copy of This Brutal World.