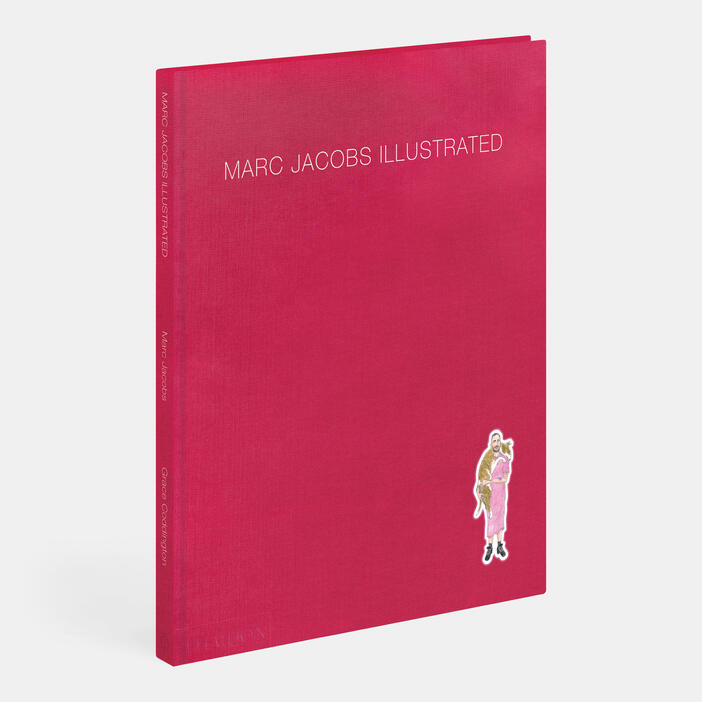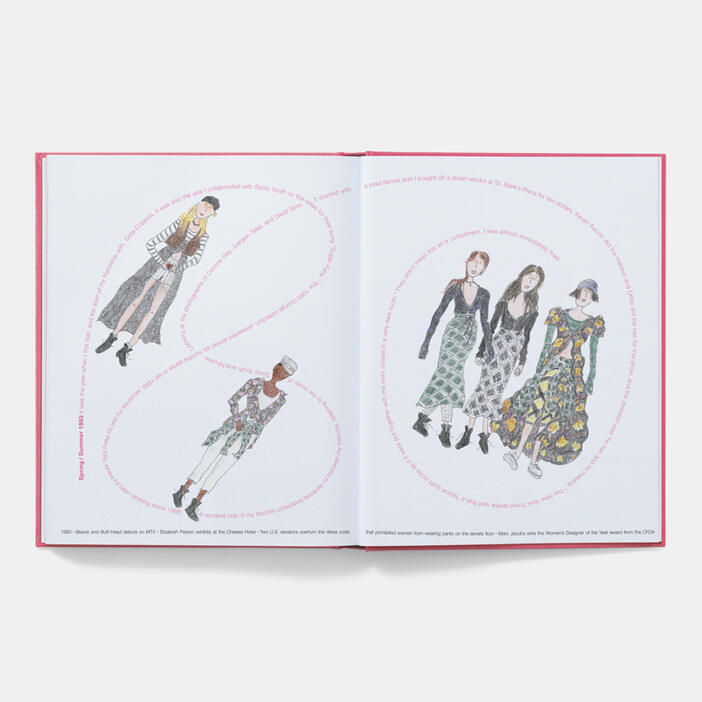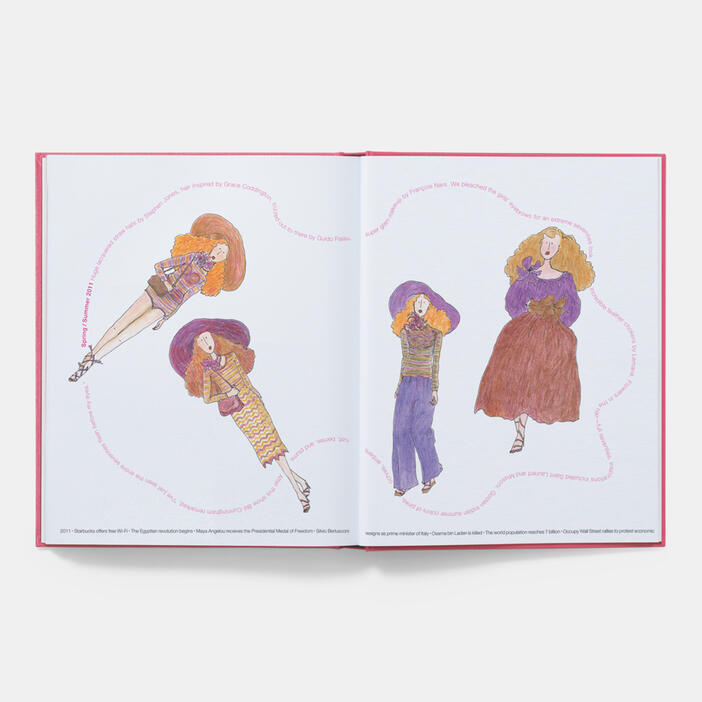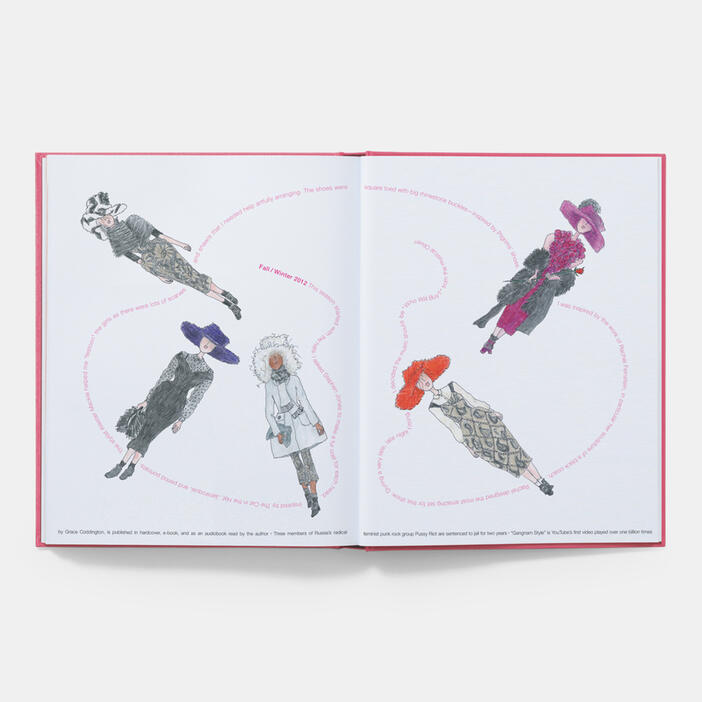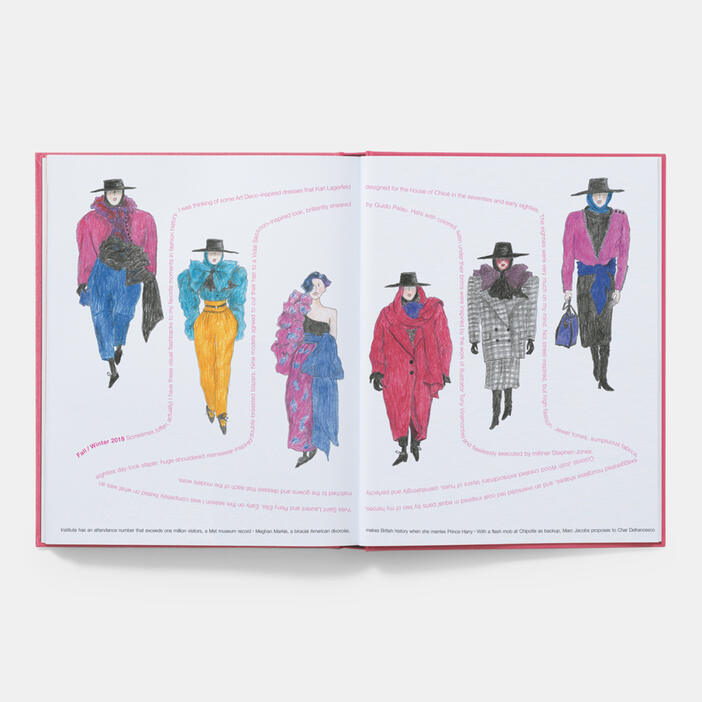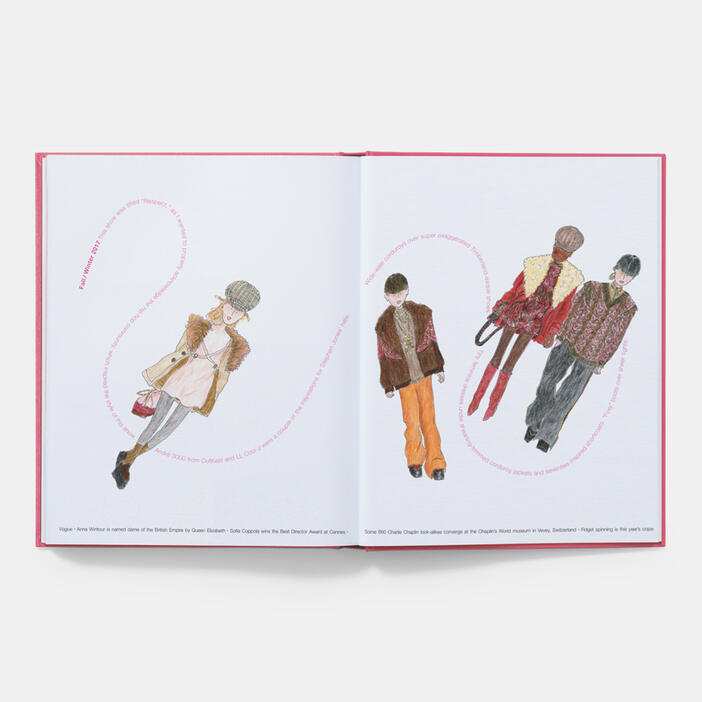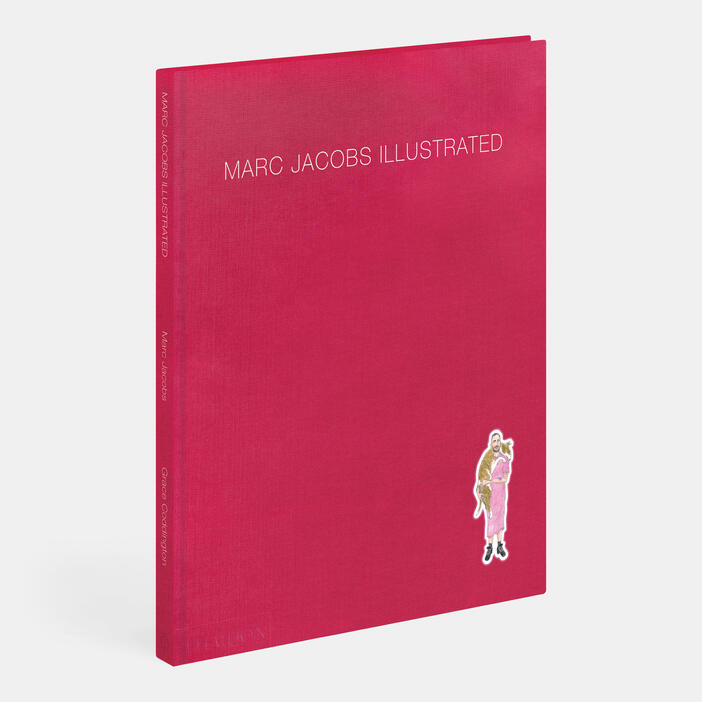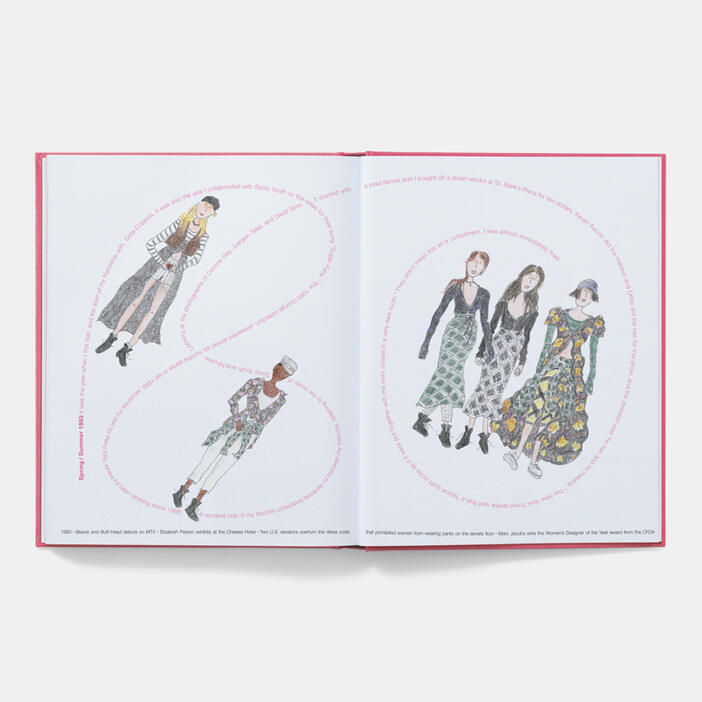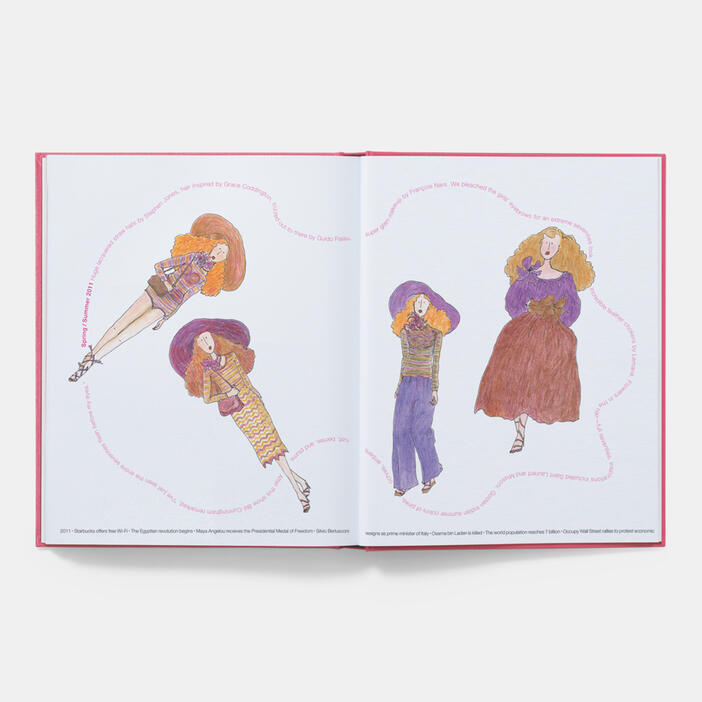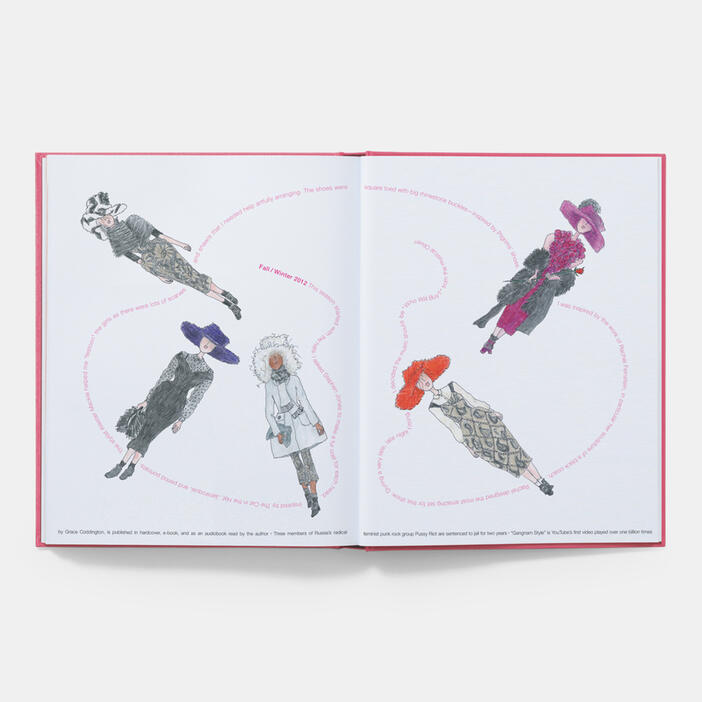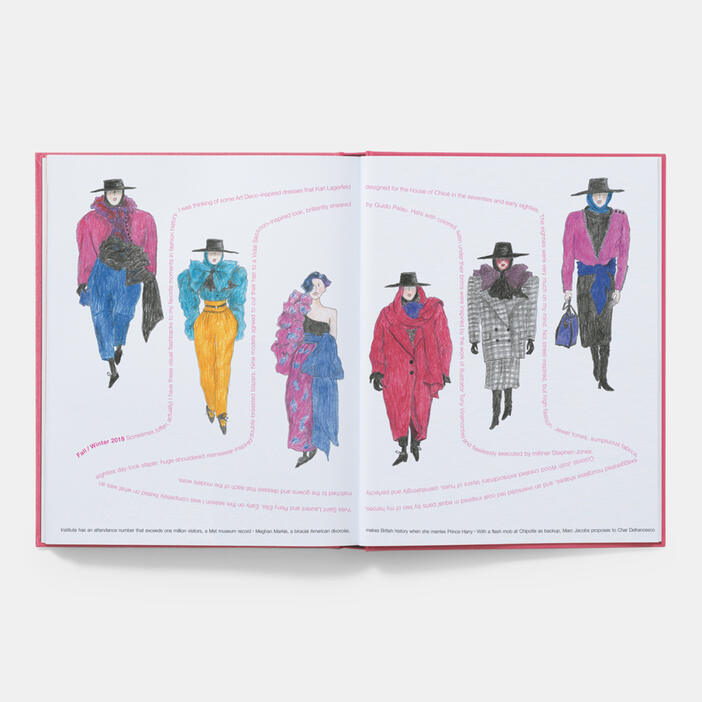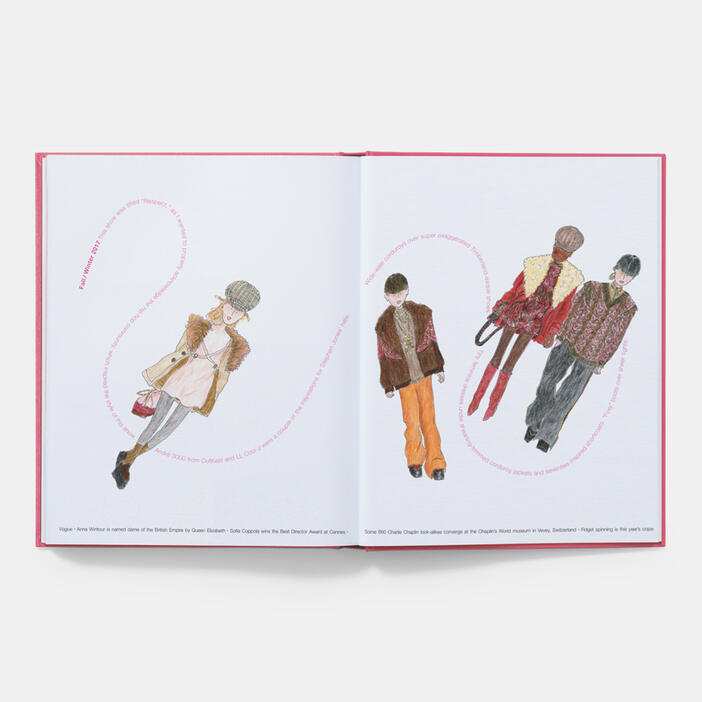 Illustrated
Price AUD$79.95 Price CAD$79.95 Price £39.95 Price T59.95 Price USD$59.95 Price €49.95
A unique monograph of over 50 collections created by the fashion designer Marc Jacobs in the past 25 years and illustrated by Grace Coddington
In 2016, internationally acclaimed designer Marc Jacobs commissioned his friend and talented illustrator Grace Coddington to select and draw her personal selection from his collections dating back to 1992, the year he presented his now-infamous grunge-inspired collection. Sofia Coppola contributes an introduction and the illustrations are punctuated with Jacobs's written commentary about the collections. Personal and insightful, this is the first look back on Jacobs's groundbreaking career.
Specifications:
Format: Hardback
Size: 370 × 296 mm (14 5/8 × 11 5/8 in)
Pages: 88 pp
Illustrations: 250 illustrations
ISBN: 9780714879079
Marc Jacobs is a globally acclaimed designer. He has been designing under the Marc Jacobs label since 1994 and was the creative director of Louis Vuitton from 1997 to 2014.
Grace Coddington became a fashion editor at British Vogue in 1968. In 1988 she joined American Vogue with Anna Wintour where she was the magazine's creative director until 2016 when she became a contributing editor.
Sofia Coppola is an award-winning screenwriter and director.
"Another must-have fashion book is on the way."—The Daily Front Row
"There's something delightfully charming and personal about this skinny Marc Jacobs career retrospective... Coddington draws some of his most memorable looks across over 50 collections, dating back to his infamous '90s grunge moment at Perry Ellis, all of which are neatly summarized with footnotes and fun facts from Jacobs."—New York Magazine
"Dive into the history of Marc Jacobs. [The book] combines illustrations by Grace Coddington with an introduction by Jacobs's friend and muse Sofia Coppola."—The Sunday Times STYLE
"Celebrates the designer's storied career."—Marie Claire
"Grab this highly-personal monograph of over 50 collections (from the grunge 1990s to contemporary Spring/Summer 2019) created by Marc himself, illustrated by artist and fashion goddess Grace Coddington."—Hypebae
"A unique monograph of more than 50 beautifully drawn collections to pore over... Oh and the hot pink cover? Now, that will definitely dress up your book shelf."—Marie Claire
"A season-by-season journey through the 50 collections Jacobs has [since 1992] created for his own eponymous label. Brought to life by former US Vogue Fashion editor Grace Coddington's illustrations... The fuchsia pink cover of this XL monograph conveys the fun to be had inside... The looping design invites us to turn the pages and tilt our heads for the candid recollections Jacobs has provided for each collection."—The Financial Times
"Starting in 1993 with the famous 'grunge' collection for Perry Ellis, the designer's journey is full of surprises, bursts of color, and stylish characters - all of which Coddington captures with her signature light touch."—The Cut
"Major in Marc – an exploration of [Marc Jacobs'] back catalogue, with sketches by Grace Coddington."—Grazia magazine
"A celebration of the innovative fashion designer... Featuring illustrations from American Vogue's former Creative Director Grace Coddington, Jacobs' iconic looks are brought to life."—The Essential Journal
"A unique monograph."—Modern Luxury Hamptons