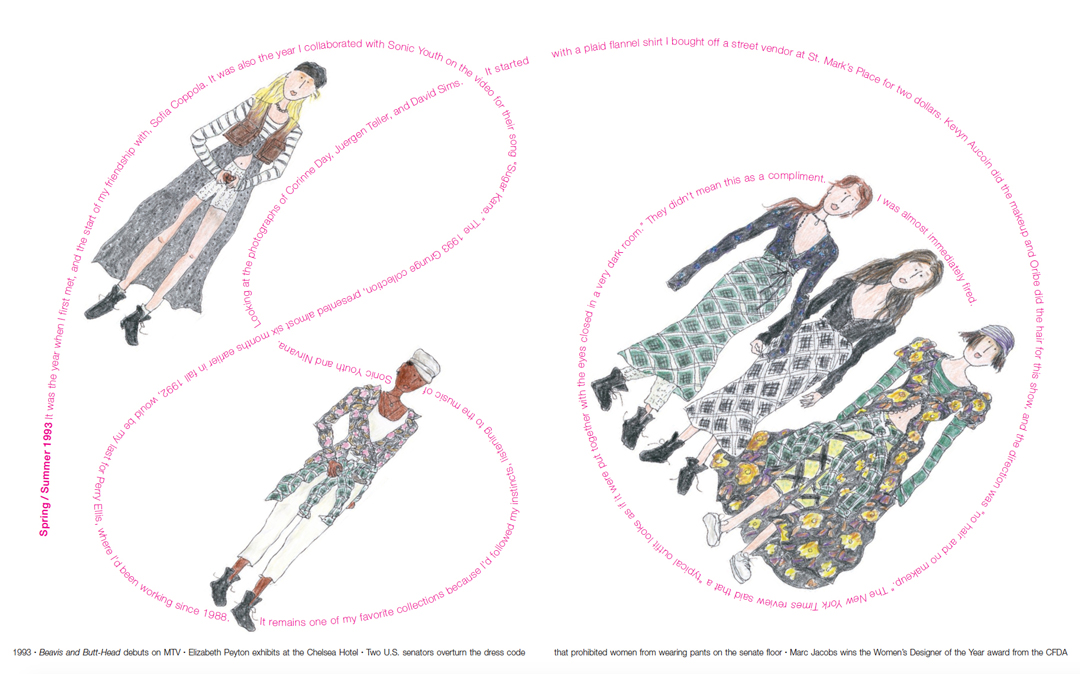 Marc Jacobs Remembers 1993
The designer recalls befriending Sofia Coppola, working with Sonic Youth, and drawing from Juergen Teller
Marc Jacobs Illustrated is a unique monograph featuring over 50 collections created by the fashion designer Marc Jacobs over the past 25 years, all of them illustrated by American Vogue's creative director at large, Grace Coddington.
Grace's pictures are delightful, and Marc's recollections are equally beguiling. Here's how he looks back on the events surrounding his momentous Spring/Summer 1993 collection for the US label, Perry Ellis.
"It was the year when I first met, and the start of my friendship with, Sofia Coppola," Jacobs writes in our book. "It was also the year I collaborated with Sonic Youth on the video for their song "Sugar Kane." The 1993 Grunge collection, presented almost six months earlier, in fall 1992 would be my last for Perry Ellis, where I'd been working since 1988. It remains one of my favorite collections because I'd followed my instincts, listening to the music of Sonic Youth and Nirvana.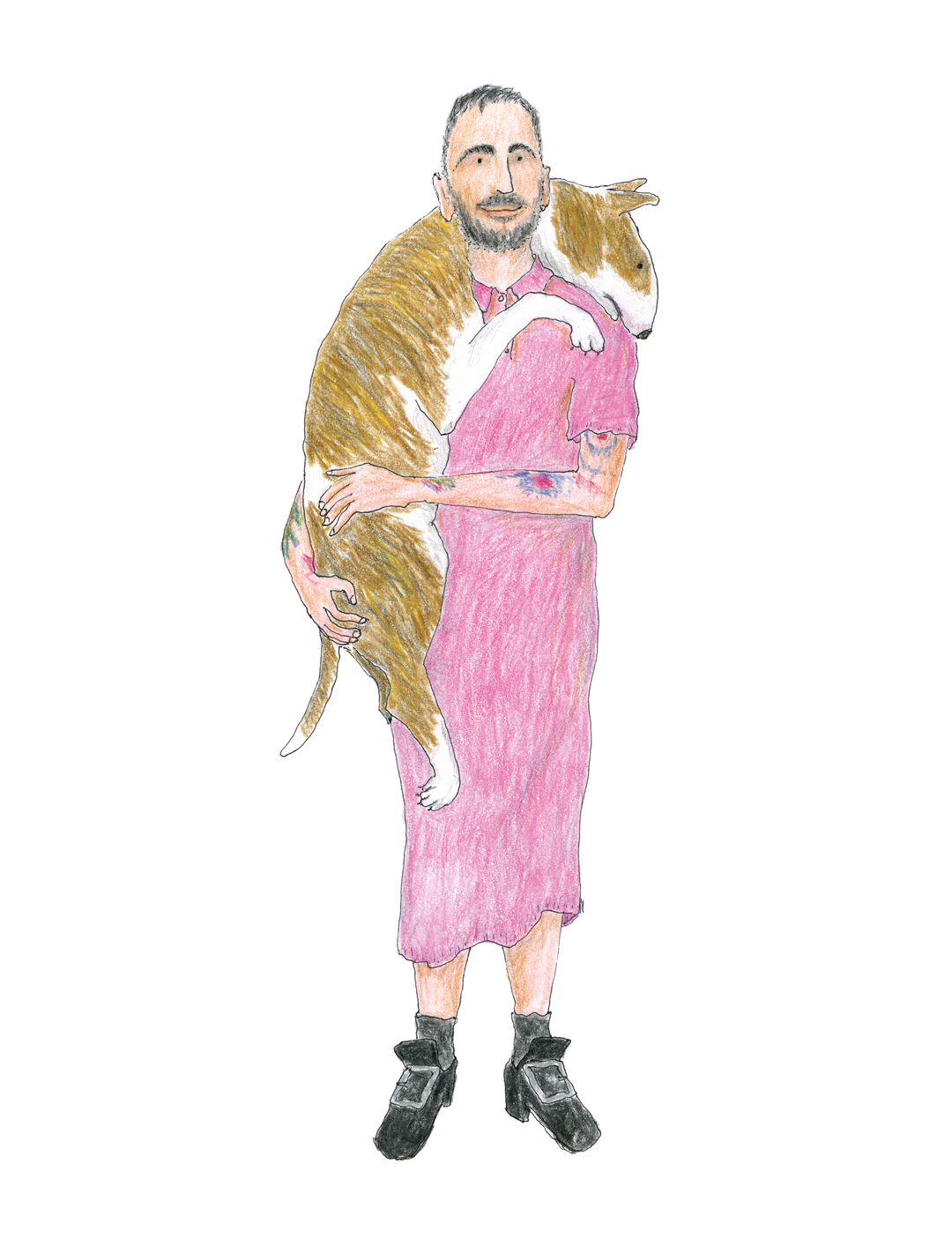 "Looking at the photographs of Corinne Day, Juergen Teller, and David Sims. It started with a plaid flannel shirt I bought off a street vendor at St. Mark's Place for two dollars. Kevyn Aucoin did the makeup and Oribe did the hair for this show, and the direction was "no hair and no makeup." The New York Times review said that a "typical outfit looks as if it were put together with the eyes closed in a very dark room." They didn't mean this is as a compliment. I was almost immediately fired."
For more from Marc and Grace, order a copy of Marc Jacobs Illustrated here. And if you like to look back on fashion photographs from collections gone by, take a look at Issues: A History of Photography in Fashion Magazines.