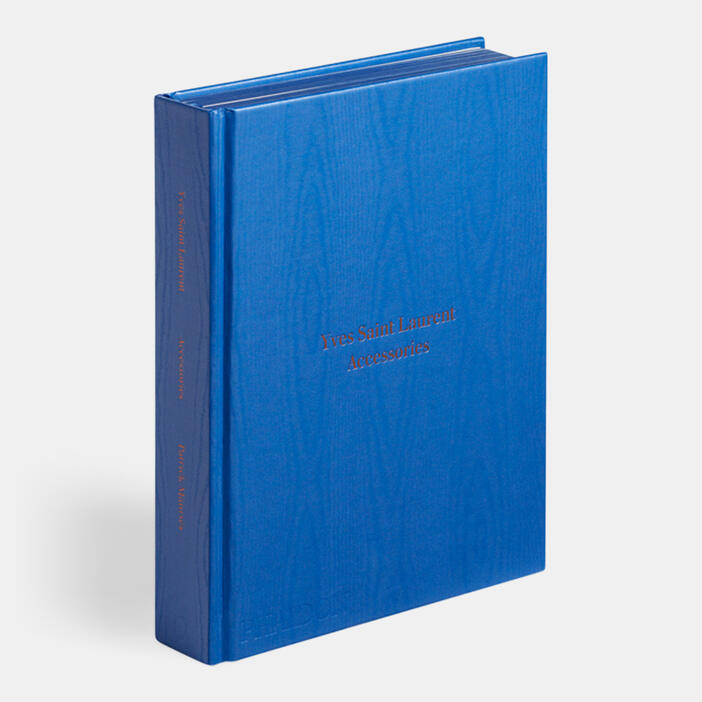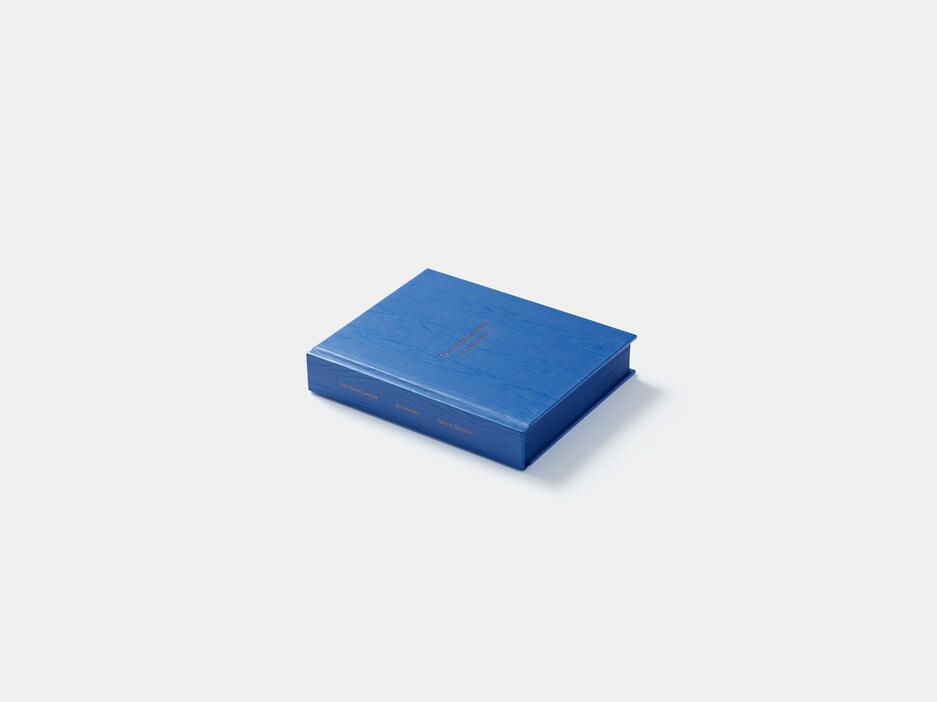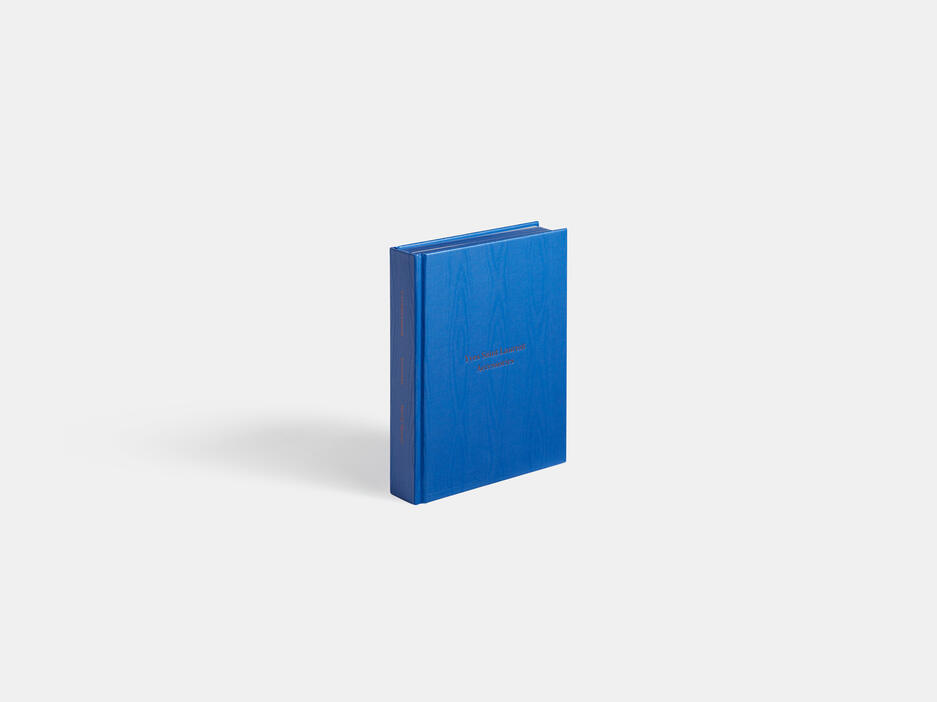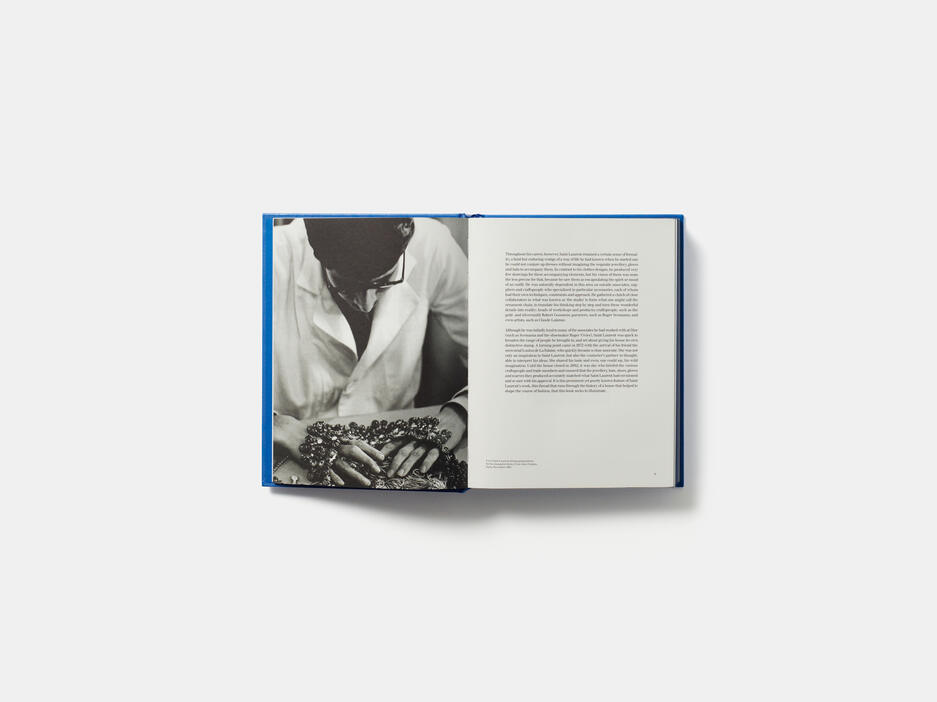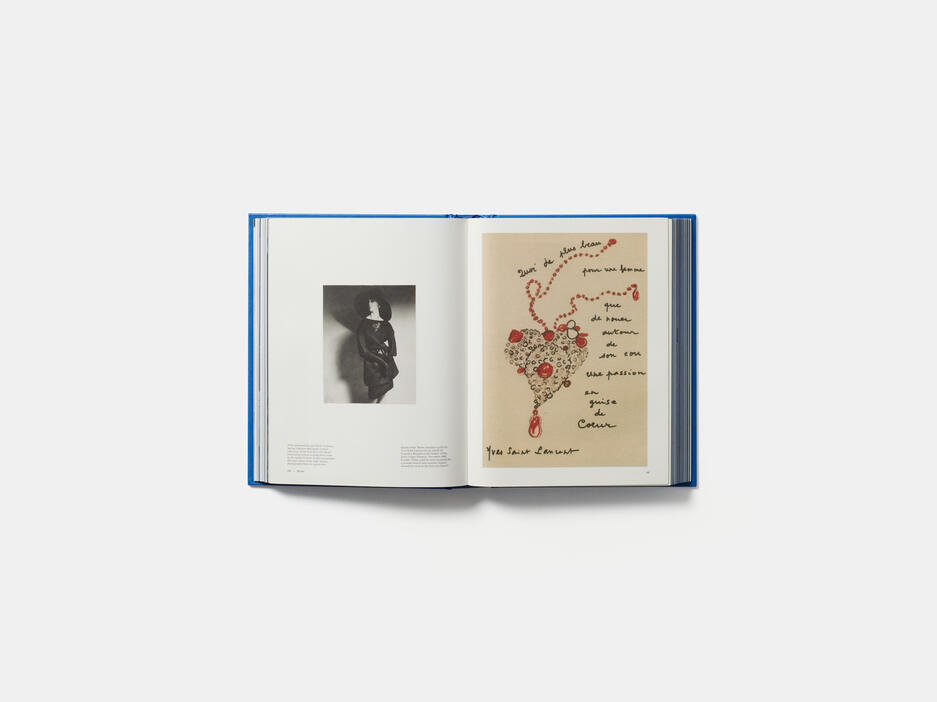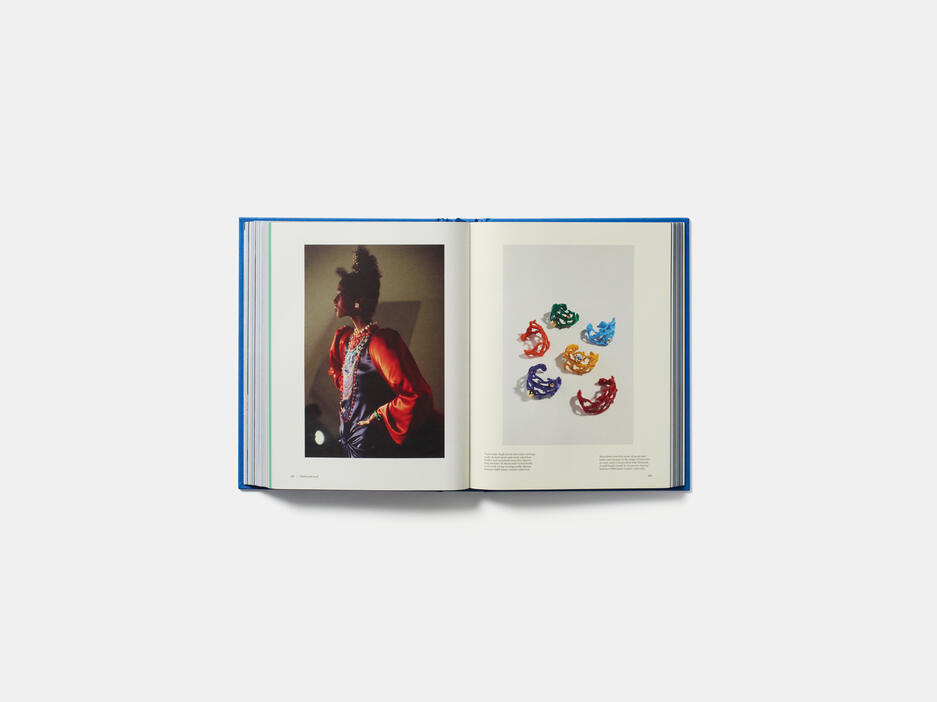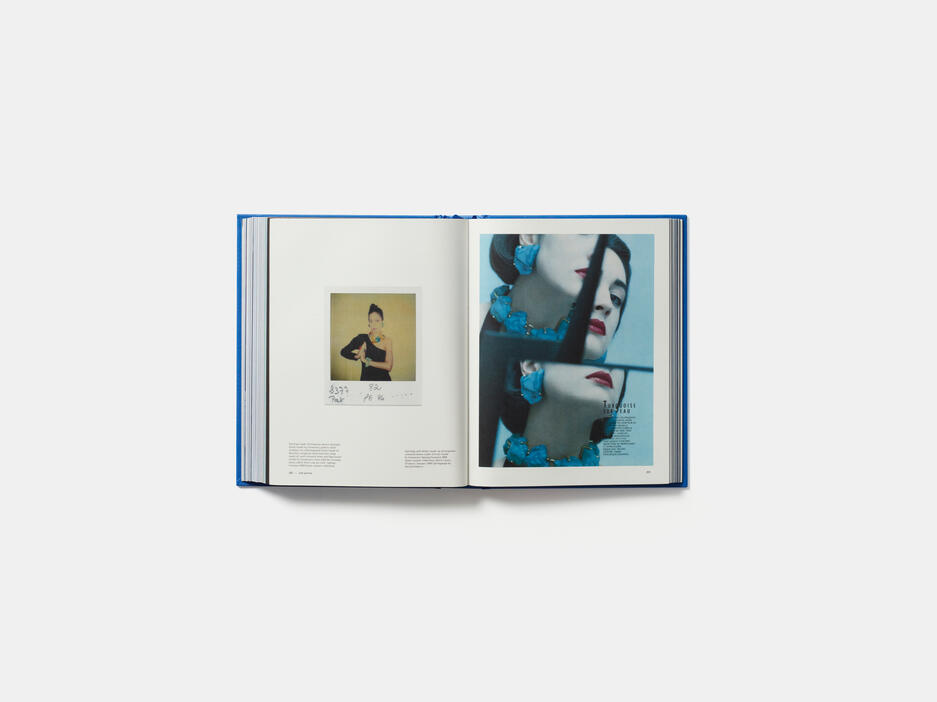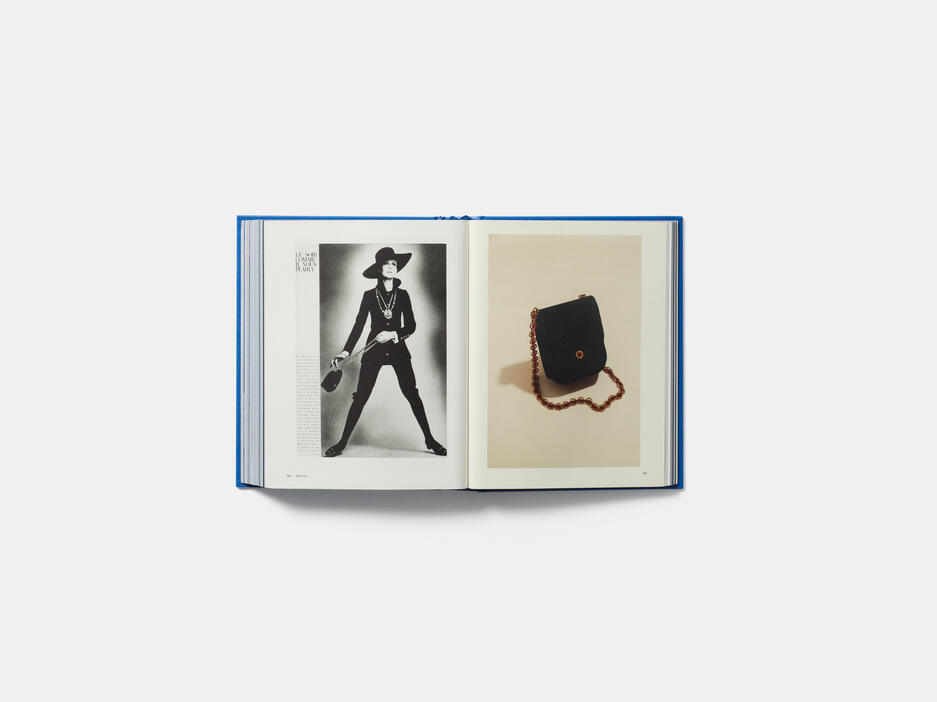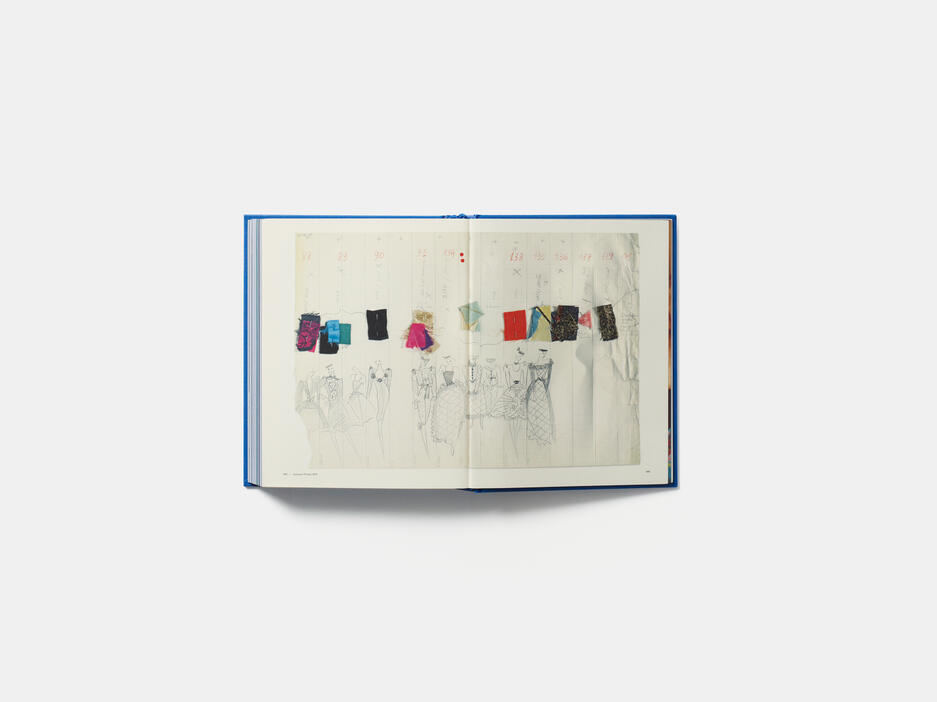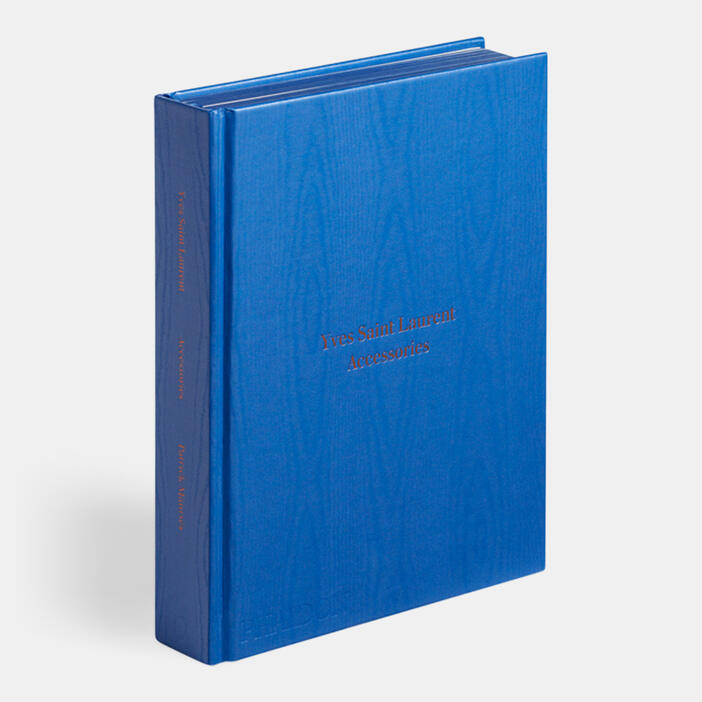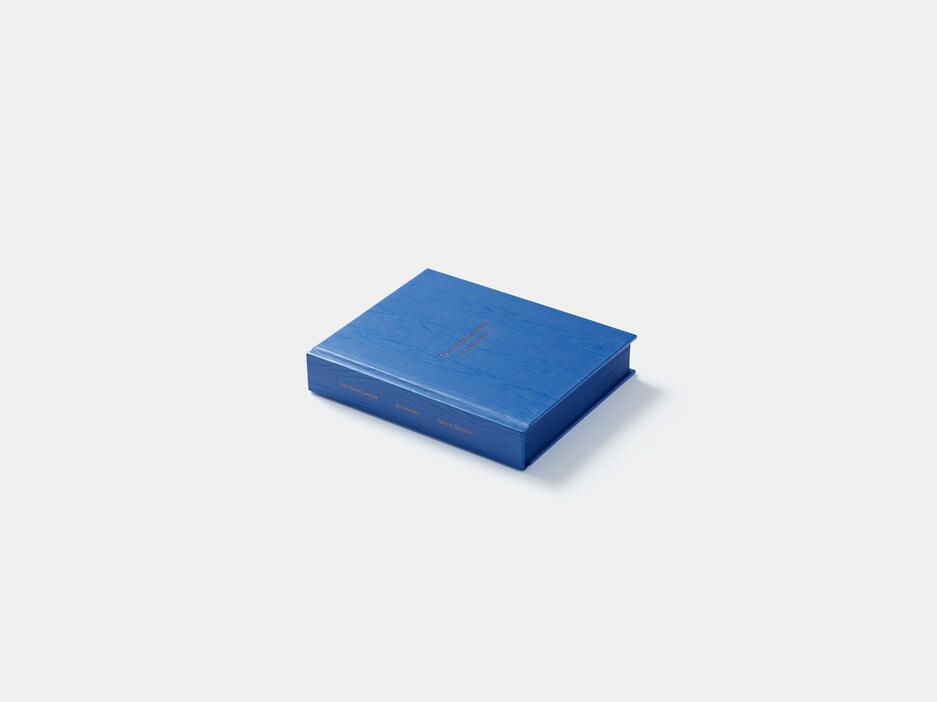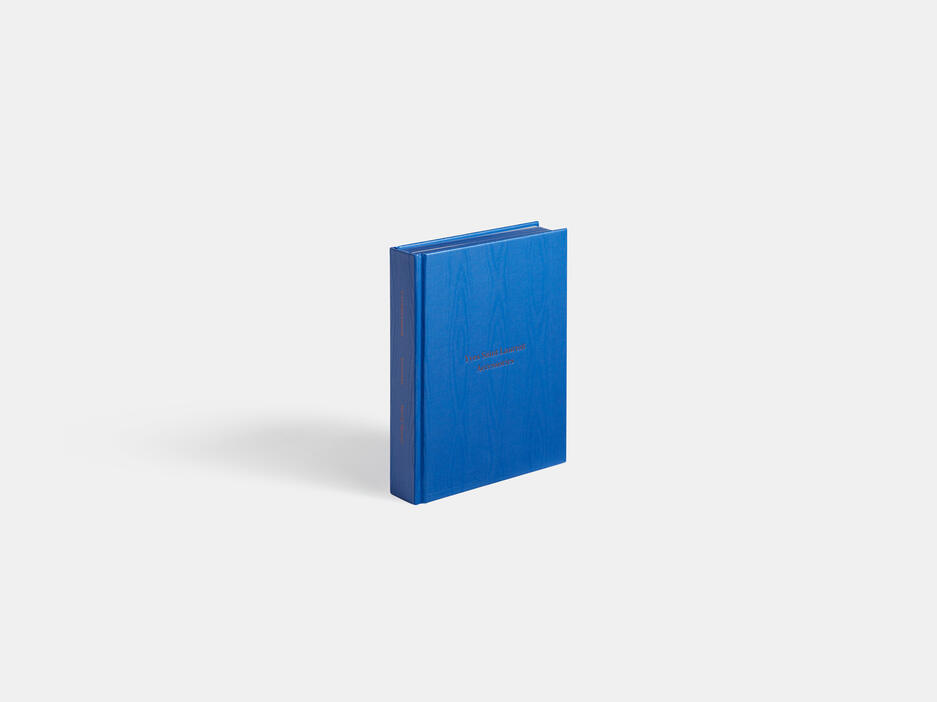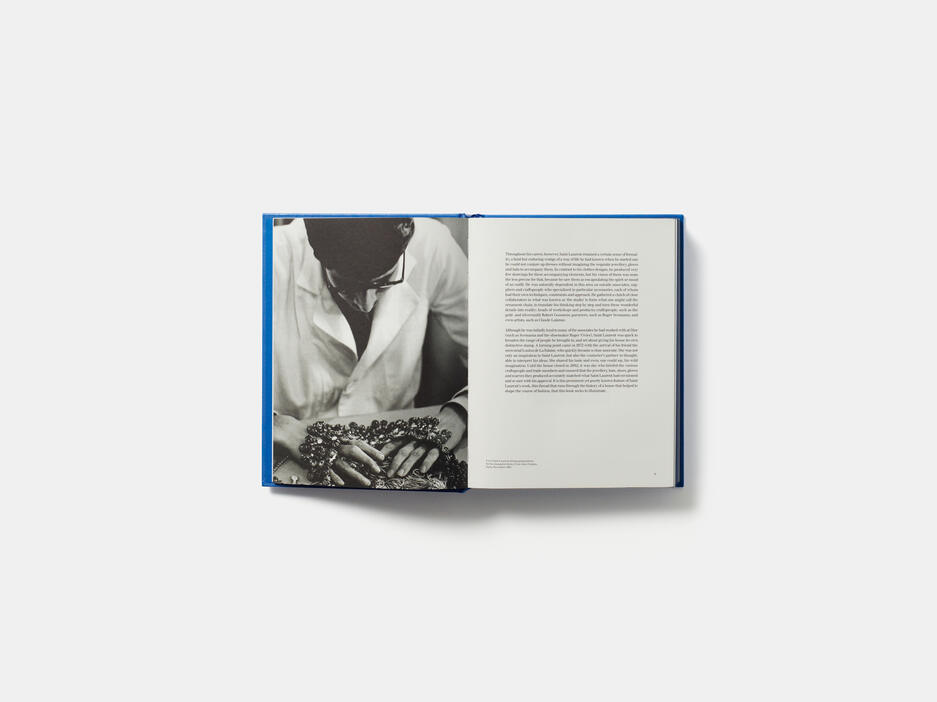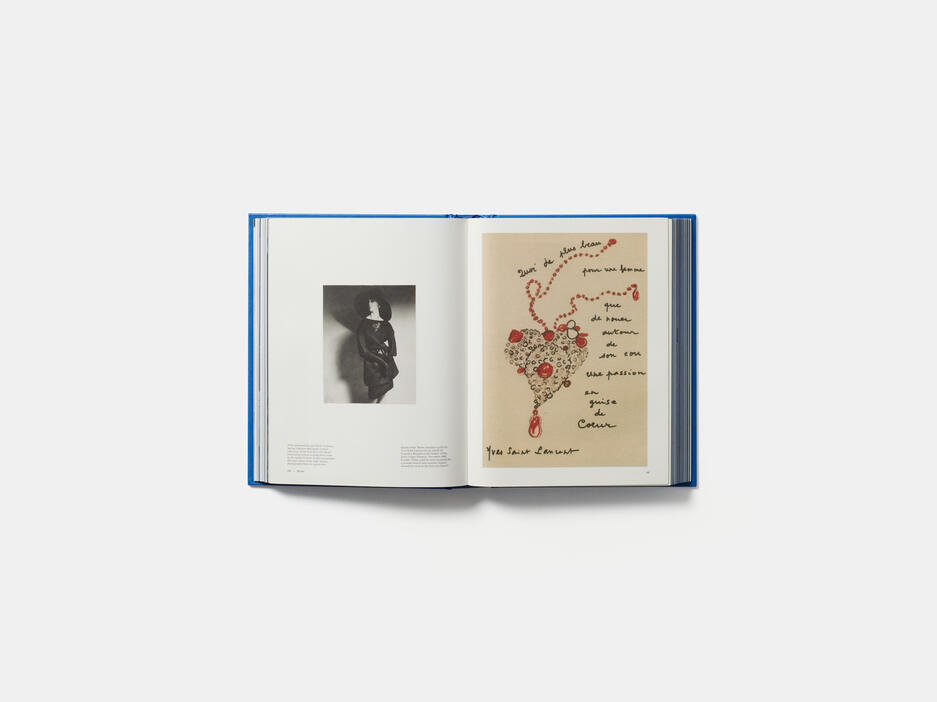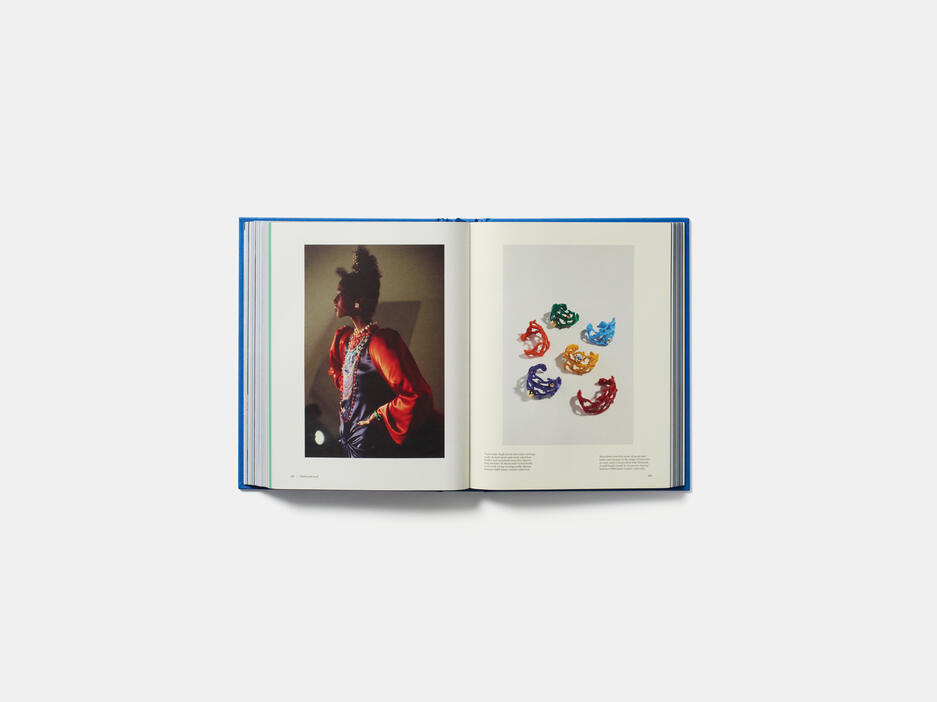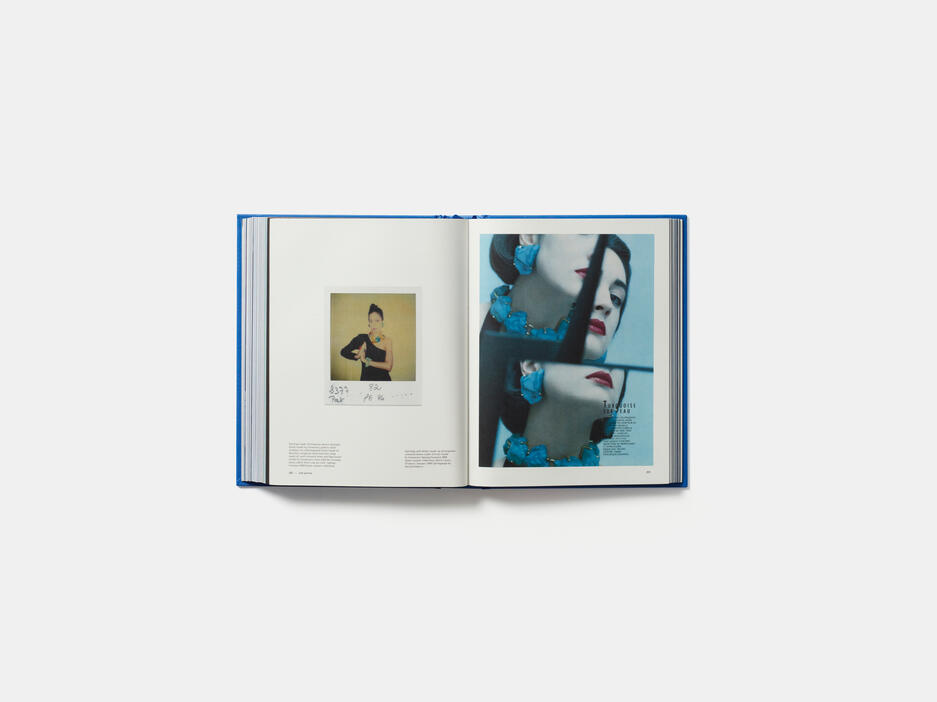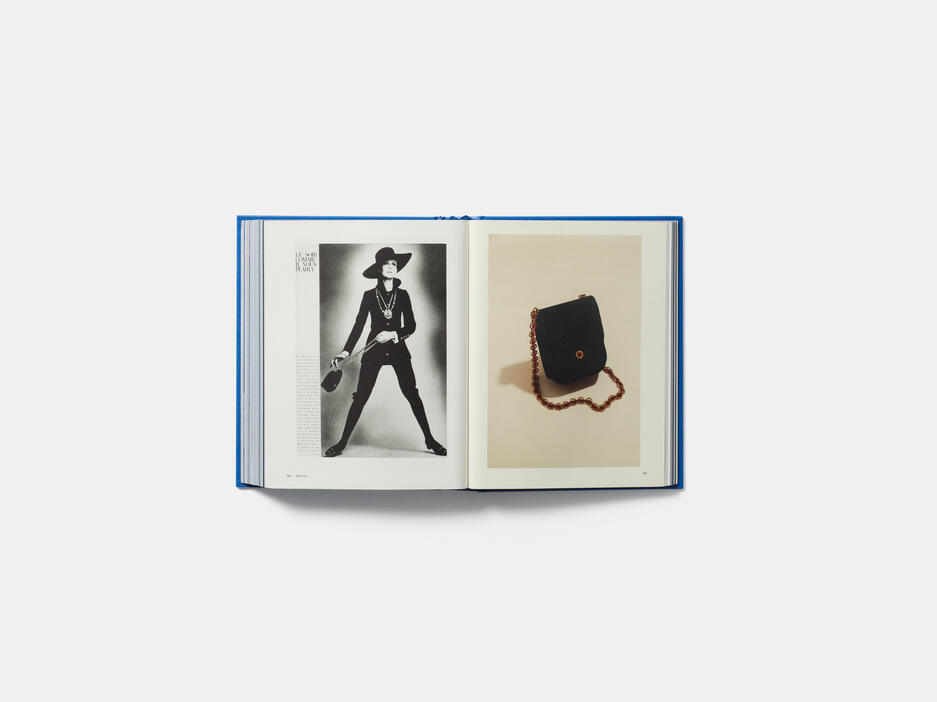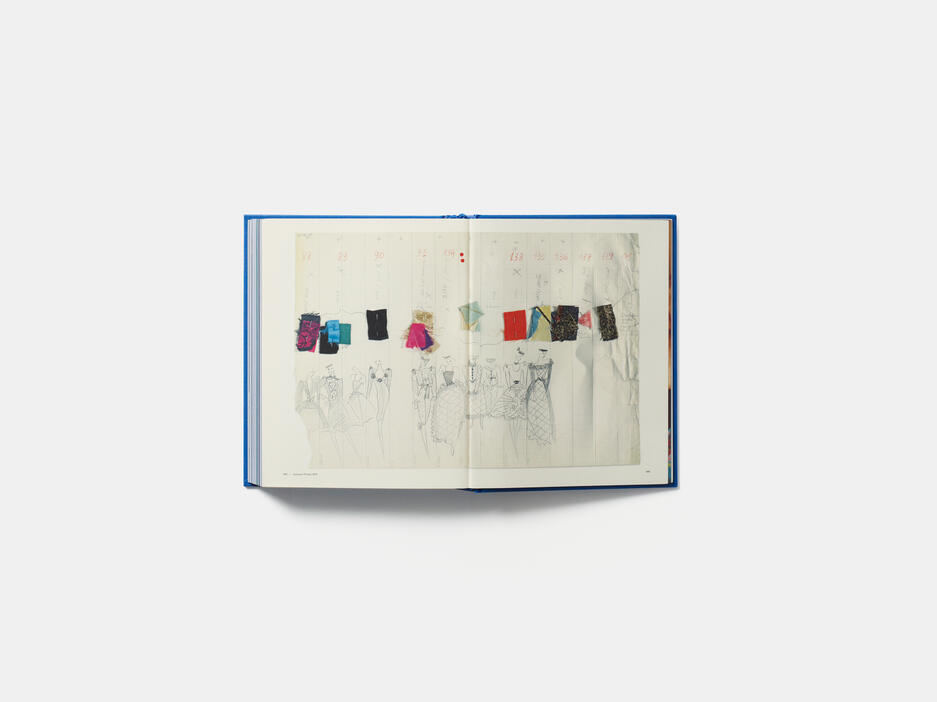 Yves Saint Laurent: Accessories
Price AUD$79.95 Price CAD$79.95 Price £39.95 Price T59.95 Price USD$59.95
An exclusive homage to – and retrospective of – the iconic fashion designer's couture accessories.
'One can never overstate the importance of accessories. They are what turns a dress into something else. I like dresses to be sober and accessories to be wild', Yves Saint Laurent, 1977.
Yves Saint Laurent Accessories is the first book to date to shed light on the breathtaking accessories created by one of the most influential fashion designers of all time. From his first collection in 1962 to his acclaimed final presentation in 2002, Yves Saint Laurent created exquisite jewellery, hats, shoes, and handbags to complement and enhance each of his couture creations. Beautifully designed, in a small format evocative of a jewellery box, the book offers an unprecedented glimpse into the highly confidential archives of The Yves Saint Laurent Foundation in Paris, which is home to over 20,000 remarkable accessories. The book features specially commissioned photography of the accessories alongside a treasure trove of rare materials including preparatory sketches, intimate portraits of Saint Laurent at work, behind-the-scenes snapshots of models, catwalk photographs, and advertising campaigns. Yves Saint Laurent Accessories introduces readers to a prominent yet rarely seen side of Saint Laurent's art, leading them backstage and through the history of a house that helped to shape the course of fashion.
Specifications:
Format: Hardback
Size: 246 × 189 mm (9 3/4 × 7 1/2 in)
Pages: 432 pp
Illustrations: 300 illustrations
ISBN: 9780714874715
Patrick Mauriès is a French writer, editor, and journalist. He has written over forty titles, including books on Christian Lacroix, Karl Lagerfeld, Yves Saint Laurent, Jean-Paul Goude, and Chanel. He is a regular contributor to Vogue, Purple Magazine, AD, and The World of Interiors.
"Saint Laurent remained a loyal lover of accessories. This new artbook dives into the Saint Laurent archive and, through sketches, Polaroids and catwalk shots, documents the master designer's skill. There are his jewel-encrusted crosses, shoes decorated with monster flowers and lots and lots of gold buttons. It's a jewel of a book." —The Guardian
"My accessories are like gestures. A scarf to play with, a shoulder bag that frees the hands, a soft belt – a chain, always – that sublimates the sway of the hips." —Yves Saint Laurent
"The most important designer of the 20th century. He invented so many codes of modern elegance. He watched so much change in society." —Valérie Hermann
"Brought popular culture, a mannish swagger, sexual power, and ethnic awareness to fashion. He gave women a wardrobe that spoke of confidence and authority." —Washington Post
"This is the first book to focus exclusively on the legendary designer's exquisite jewelry, hats, shoes, and handbags, presented thematically alongside a wealth of rare materials from the designer's archive." —Society Diaries
"An essential accessory for your coffee table... [a] stylish [and] exclusive homage to, and retrospective of, the master couturier's hats, belts, gloves, shoes, handbags and jewellery - those finishing touches the designer deemed crucial in his pursuit of fashion perfection." —Fabric
"Reach peak perfection." —Mayfair Magazine
"Beautiful... The only piece of décor that'll make you a smarter, savvier, and possibly more stylish without ever leaving the house." —Who What Wear
"A stunning book... Compelling." —The City Magazine
"Readers are also immersed in a never-before-seen world of the house; remarkable designs are supplemented by a photographs, sketches, catwalk photos and advertisements, all combining to illustrate how vital accessories were to the final look."—TheCultureTiop.com
"An unprecedented exploration of this underexposed side of one of the fashion world's most illustrious figures."—The Week, Portfolio
"Part photographic journal, part behind-the-scenes diary... [A] treasure-trove of a book... An inspiration - and a must for fashionistas."—The Lady
"A rare glimpse into the closely guarded archives of the master couturier's jewellery, hats, belts, gloves, shoes and handbags... The 400-page tome pictures itself as a deep blue jewellery box, looking at Saint Laurent's accessories thematically: hand, staging, impressions of Africa, hybrid motifs and good-luck charms."—HungerTV.com
"[A] lavish new hardcover book... The first to shed light on the one-of-a-kind accessories Saint Laurent created... The result is an intimate look at one of fashion's most influential designers and the noteworthy accessories that continue to inspire the industry today."—Vogue Online
"The first book dedicated to the accessories produced by the progressive couturier, this compact, sapphire-colored tome (which itself evokes a jewelry box) is filled with the house's exquisite accessory confections from 1962-2002."—WWD
"Documents the extravagance and diversity of the designer's jewellery creations... There are sections devoted to golden ears of corn, hearts, crosses, doves, butterflies and feathers, bows, shells and coral, which capture creations ranging from the ornamental to the abstract, the modern to the theatrical, the graphic to the gilded... Throughout the image-led volume, Mauriès offers an insight into the mindset behind Yves Saint Laurent's approach to jewellery design."—Wallpaper.com
"A very timely look back at the shoes, jewels, belts and hats that were key to the YSL look. The book, encased in the designer's signature Yves Klein blue, is lavishly illustrated with polaroids, sketches, catwalk shots and prints, as well as beautifully shot still life images of pieces in the Musee Saint Laurent. Author Patrick Mauries singles out key themes in the designer's haute couture collections [...] as well as the motifs that he consistently returned to... But the book also illustrates how important Saint Laurent's collaborators were from Loulou de la Falaise to the accessories designers who created the incredible jewels, bags, ornate belts and deeply glamorous fripperies that made the YSL look so influential."—A Little Bird
"A glimpse into the closely guarded archives of the French couturier... Reminding us of the genius of YSL."—Homes & Interiors Scotland
"Stunning... As the first book to focus on Yves Saint Laurent's exquisite jewellery, hats, bags and shoes, Phaidon's new title is a must-have."—Shop London Style
"Where Coco Chanel had a maxim about removing one accessory before leaving the house, Yves Saint-Laurent was all about chucking another one on and having a great night [...] sorry Coco, we're with Yves all the way."—The Sunday Telegraph, Stella magazine
"[A] treasure tome."—Globe Style Advisor (The Globe and Mail)
"This book offers an insight into a little explored side of YSL's genius."—The Glossary Magazine
"Offering unparalleled access to YSL's highly confidential archives, this stunning book is a rare treat for fashion lovers."—Home House Magazine
"Consider this retrospective of the late designer's accessories collections the ultimate tome for fashion and travel inspiration."—Conde Nast Traveler Online
"A comprehensive deep dive into his handbag, jewelry, hat and shoe designs. Each page is an inspiring discovery - and not just when it comes to the stunning visuals." —Tory Burch blog
"...This book is where the party is at. From the designer's first collection in 1962 to his last in 2002, the best of Saint Laurent's accessories come to life through rarely-seen photos, incredibly detailed shots, advertising campaigns and more." —Hollywood Reporter Online
"[A] brilliant blue tome." —Baccarat Hotels blog
"This must-read book is a beautiful homage to the late designer's accessories." —MarieClaire.co.uk
"Compelling... The only book to focus exclusively on Saint Laurent's rarely documented couture accessories." —FusedMagazine
"One of those books that's quite mysterious and charming from the get go, no imagery, just minimal, gold type, faux bois patterning and of course it's all set on a Majorelle-esque shade of blue... Looking inside, you're not going to be disappointed." —Cardboardcities.co.uk
"A treasure trove." —Image (Ireland)
"A beautiful hardcover that gives a fuller sense of Saint Laurent – the man and the master couturier – it offers glimpses of his glorious but rarely documented accessories." —Harper's Bazaar Interiors (Saudi Arabia)
"The ultimate gift for the fashion obsessed... A sumptuous bible of YSL's seminal work with accessories, documenting iconic designs from over the years." —Elephant.art
"Like a blue jewel box, this gem of a book introduced the constellation of breathtaking accessories that elevated YSL's creations to "objects of dreams"... A book to treasure." —Glass Magazine
"The bo