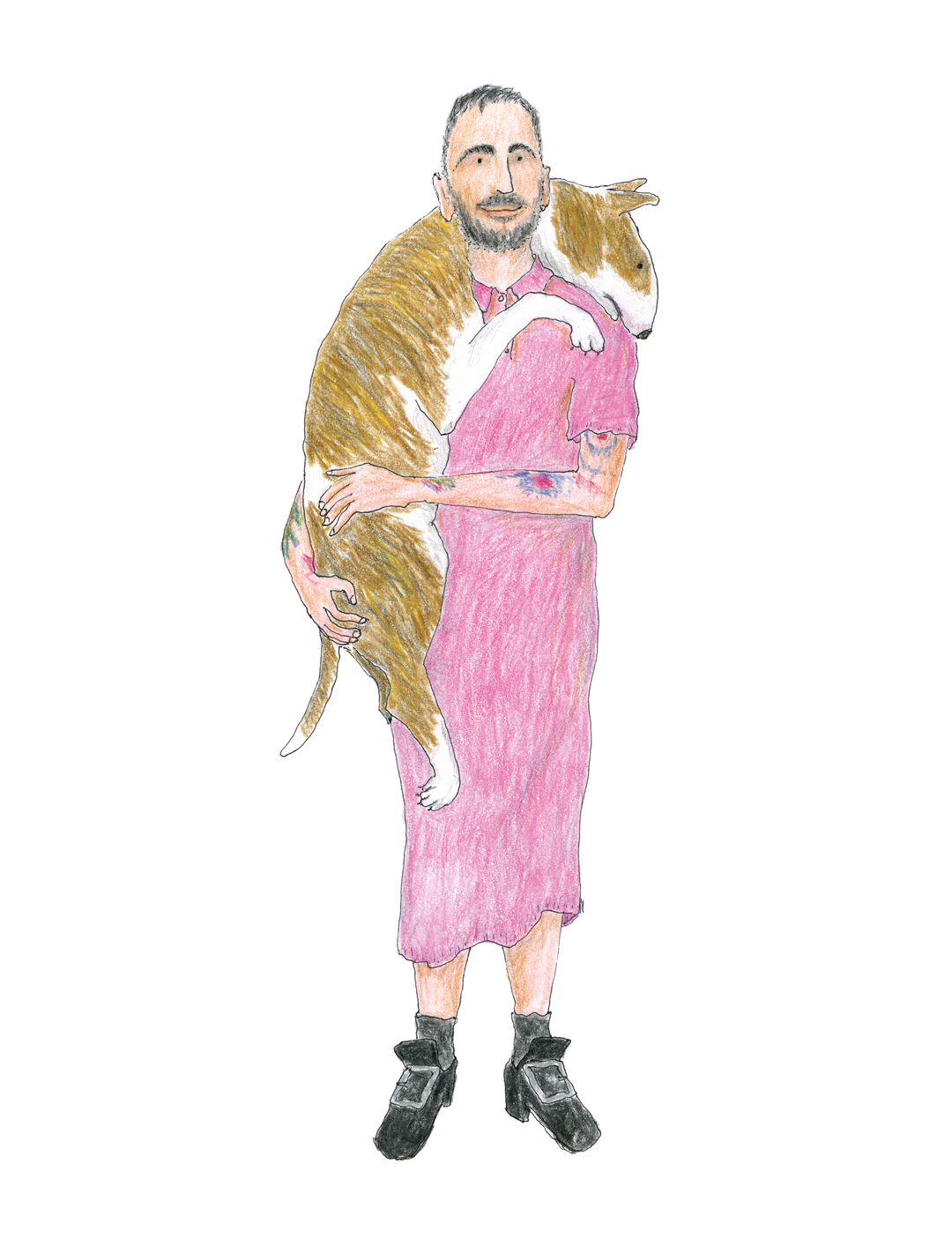 Phaidon Introductions: Sofia Coppola on Marc Jacobs
The film director describes how the designer influenced her films and supercharged her social life
It's hard to believe that Sofia Coppola ever harboured any ambition beyond film directing. However, as a teenager, she interned at Chanel, back when Karl Lagerfeld ran the fashion house; in her twenties she launched her own clothing line, Milk Fed; and even after her directorial career took off, she worked with one of her biggest fashion pals, Marc Jacobs, on a line of bags for Louis Vuitton.
Indeed, Jacobs and Coppola are more than mere working colleagues. In the introduction to our new book, Marc Jacobs Illustrated (which features drawings by Grace Coddington), Coppola describes how her relationship with the designer and his clothes made her the person she is today.
"I remember, when I was twenty-two, the excitement of poring over the line sheets for Marc's Grunge collection to make my first order and the thrill when the box arrived," she writes. "The Grunge collection brought a sudden recognition of exactly what we wanted to wear—by the first designer who I felt like was part of my generation, making clothes for us. There wasn't anything like it before in that world.
"When I first met Marc, we hit it off right away. I had met great designers before, but here was someone easy to talk to, in beat-up Stan Smiths, who liked the same bands and artists and had the same appreciation and sense of humor about the idea of being "lady-like."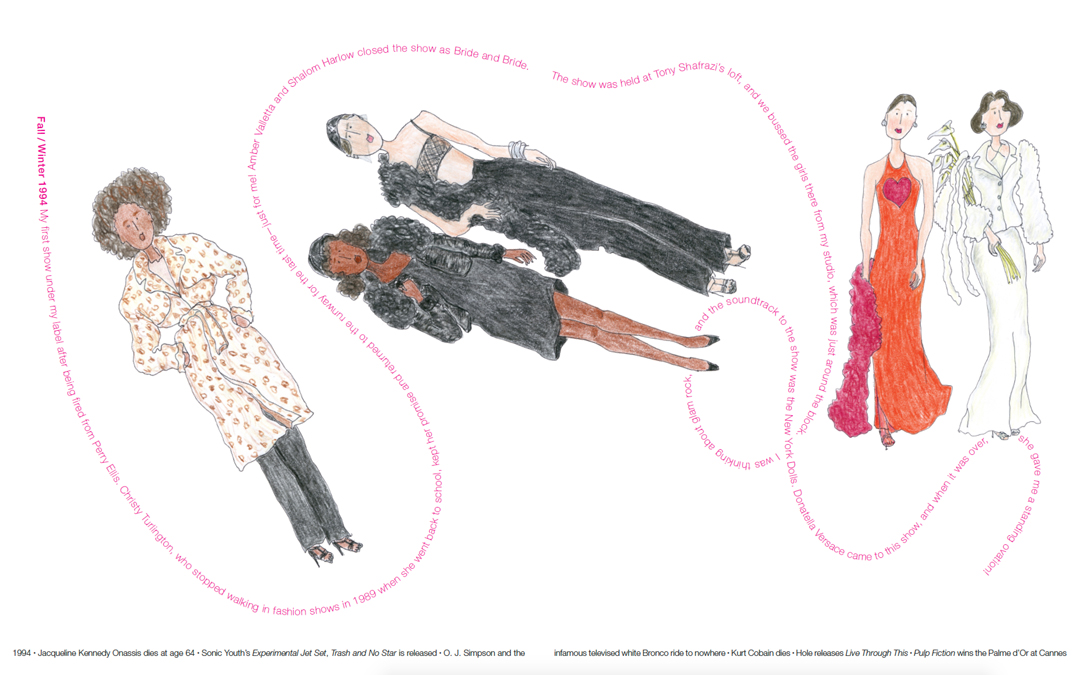 "I didn't know what I was doing with my life, but I knew I wanted to be in those clothes. And for the twenty five years that followed, there was always the pleasure of going to Marc's show to see what he had made and what I was going to get to wear that year! And it was always just what I wanted! Looking at Grace's drawings brings back so many great memories of all the clothes I loved and wore in the significant moments of my life.
"I wore a pale blue velvet long dress from Resort 1999 to a party my father had for me the night before my (first) wedding. His invention: all men in black tie and me in that dress! I remember walking around in that pale blue column of a dress, surrounded by a room of men in tuxedos, smoking cigars and eating caviar . . . There was a striped silk camisole for a T Magazine cover for my second film (probably the first Italian American to be on the cover not related to crime!); a very short, frilly, pastel minidress at a New Year's party as a thirty-one-year-old new divorcée; burgundy ruffles as a bridesmaid; long eggplant silk at the Oscars; and all the dresses, button-down shirts, and pea coats in between.
"There was Spring 2003 with dresses in bright pastel hues that Marc got from Ladurée macarons. This became my inspiration and starting point for the palette of my film Marie Antoinette. And recently while clearing out my closet, I found a delicate cream silk striped short-sleeve button-down from Fall 2002 that Scarlett Johansson wore at the Park Hyatt bar when she met Bill Murray's character in Lost in Translation.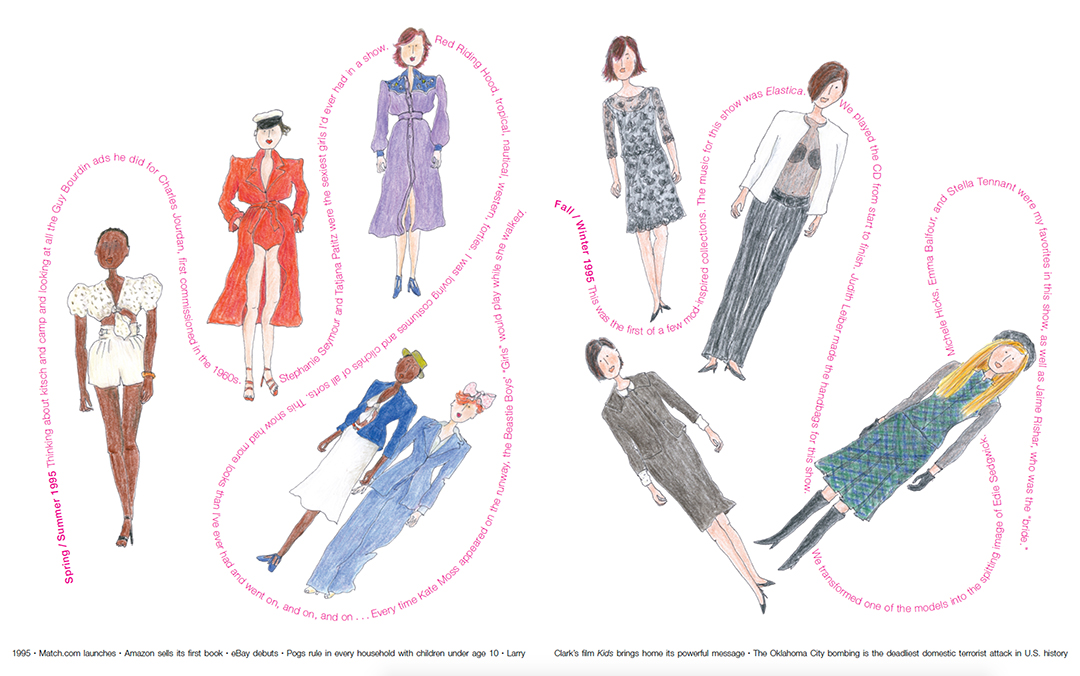 "There were gold lamé houndstooth pajamas for the Met Ball one year (that was the best, to be able to go in pajamas) and a striped black-and-silver T-shirt dress, let out when I was pregnant with my first daughter, Romy, at a premiere for Marie Antoinette. And all the T-shirt dresses over the years, from a gray-and-green silk-screened one to hand-beaded gold. (I am always bugging Marc's studio for a T-shirt dress.)
"A friend and I were remembering a party we had twenty years ago at Doubles, a sophisticated nightclub in the basement of the Sherry-Netherland hotel on Fifth Avenue. As a kid, my parents had an apartment in that hotel, and I remember the door to Doubles opening occasionally off the subdued lobby, and the fuchsia walls that lined the stairs heading down. Finally going as an adult, I can remember the glamorous setting, the fun we had dancing with friends while Frankie Inglese DJ'd—it's all a blur, but I do remember clearly the burgundy silk resort dress from Marc that I wore, and the rhinestone studs that detailed the hems.
"I remember a fun dinner party at Marc's in Paris where I wore a black slip dress. That dress ended up in a photo Juergen Teller took of Marc spanking me over the guest room bed (?!). Not sure what led up to that, but Marc has always been someone who has brought mischievous fun into my life.
"One of my favorite outfits from Marc was when he came to my house when I lived in LA, on Halloween, in a customized Teletubby costume. He brought me my costume from a Hollywood Boulevard costume shop—it was a boy's police uniform that fit me as perfectly as one of his suits! The house I lived in then was a 1960s glass box, and I played the part of an LA trophy wife in that phase, decorating the house with grown-up furniture, which seemed funny to have in my twenties. Marc and I always shared a love for homes and places that felt grown up—as if the parents were away . . .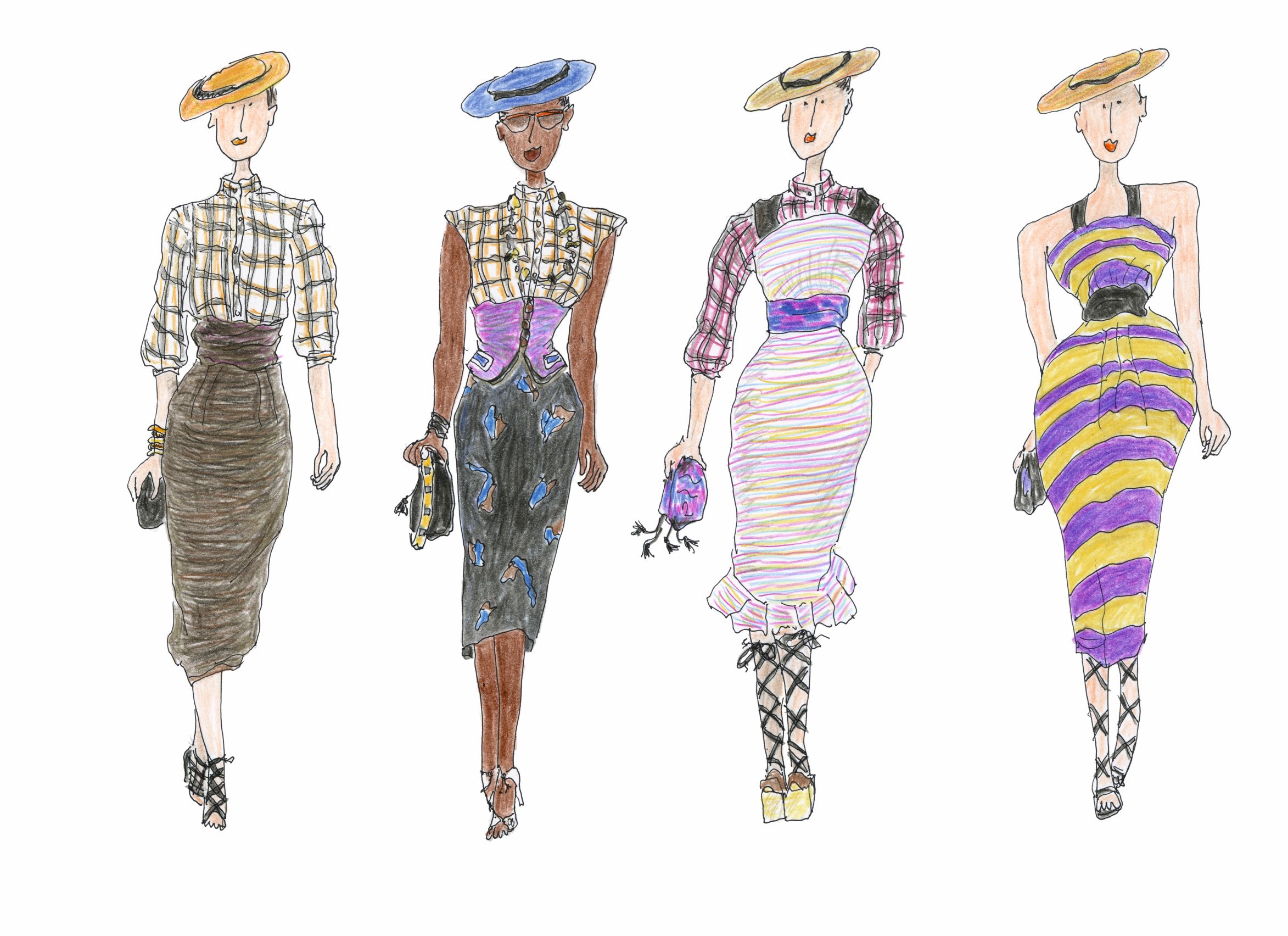 "I remember a cream shirt with a black skirt and a beige mink inspired by the artist Rachel Feinstein that I wore to my first Directors Guild awards. I thought about how to dress, surrounded by older men directors—to look professional, but to still include my enjoyment of beautiful clothes. I remember the show with the sets that Rachel designed, Kim Gordon playing at one, the constant surprise of the sets, the lights, the music, and mood that is always unexpected at Marc's show. And all of the clothes that inspire you to be the woman that you want to be!
"To me, Grace's drawings show her love for what Marc has designed over these years and remind us of all the different characters and moods he has created. I love seeing her favorite looks, the ones that stayed in her mind and encapsulate the feeling of the whole collection. They bring back the thrill of seeing them for the first time—always something new from what was going on at the time. Now, looking at these pictures with my eight-year-old, Cosima—she picks out all the dresses she loves.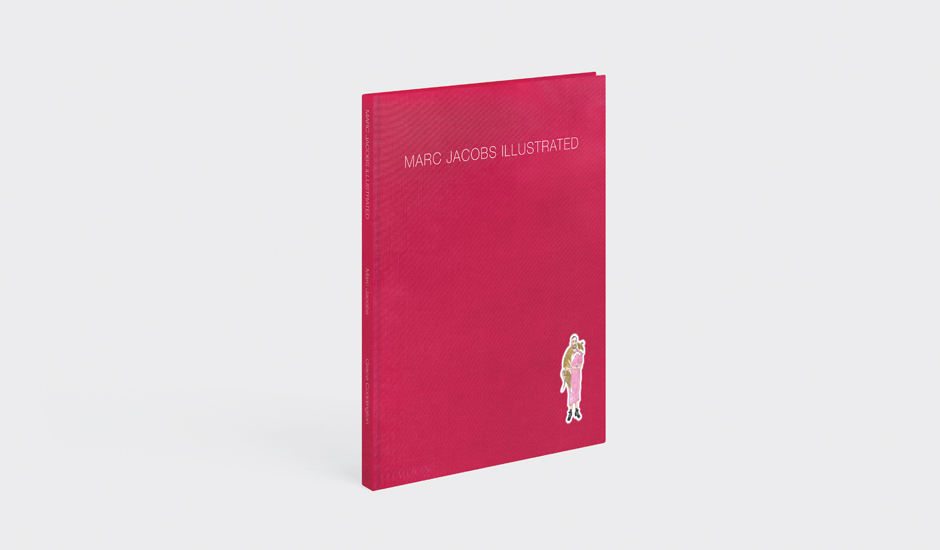 "I tell her, "Oh I have that saved for you, and that skirt I wore to Easter that year," and she asks me, "Do you have this one?" pointing to a lavender cotton wrap dress with little flowers that I remember so well. These clothes bring back all the pivotal moments in my life, and the ones in between, the people I met, the highs and lows, and the fun I've had in Marc's clothes that have ultimately helped me become who I am."
For more from Sofia, Marc and Grace, order a copy of Marc Jacobs Illustrated here. For more from Grace go here; and if you like to look back on fashion photographs from collections gone by, take a look at Issues: A History of Photography in Fashion Magazines which surveys the incredible fashion magazine collection of New York-based Vince Aletti.