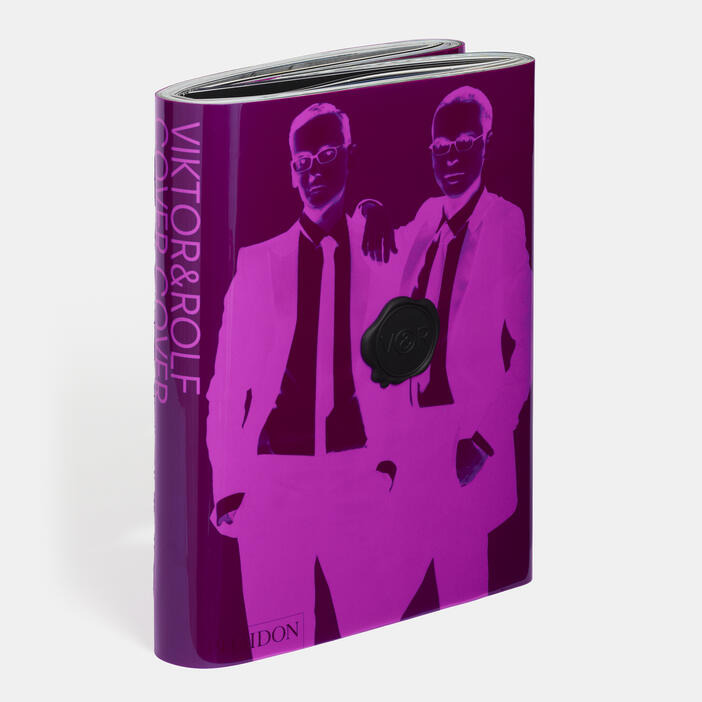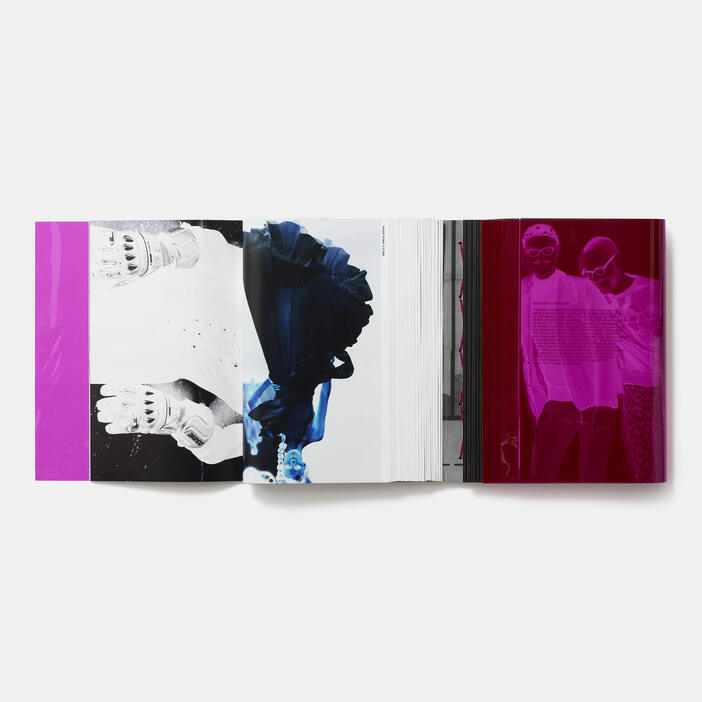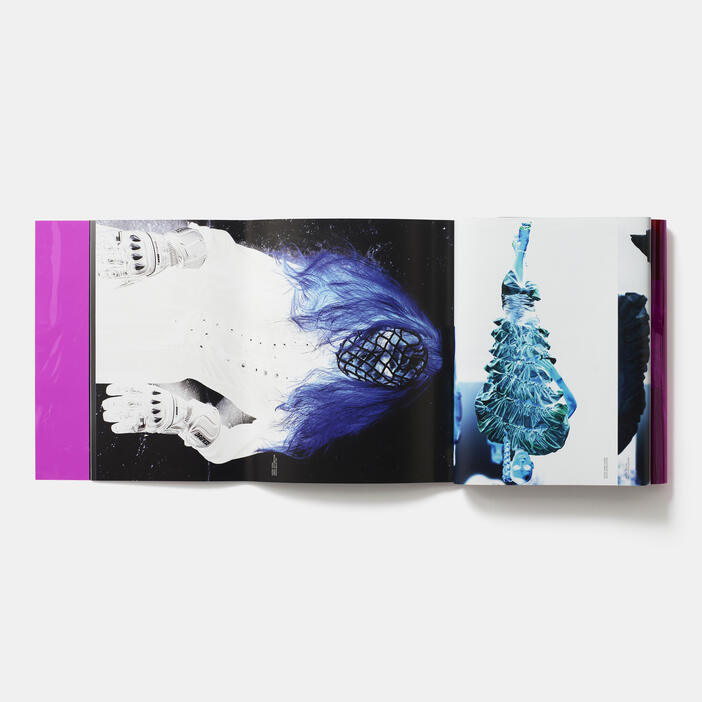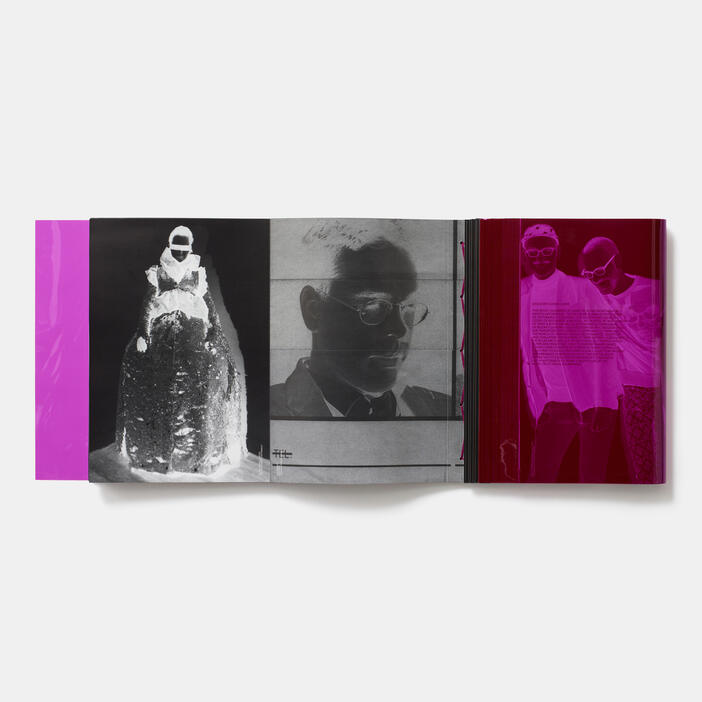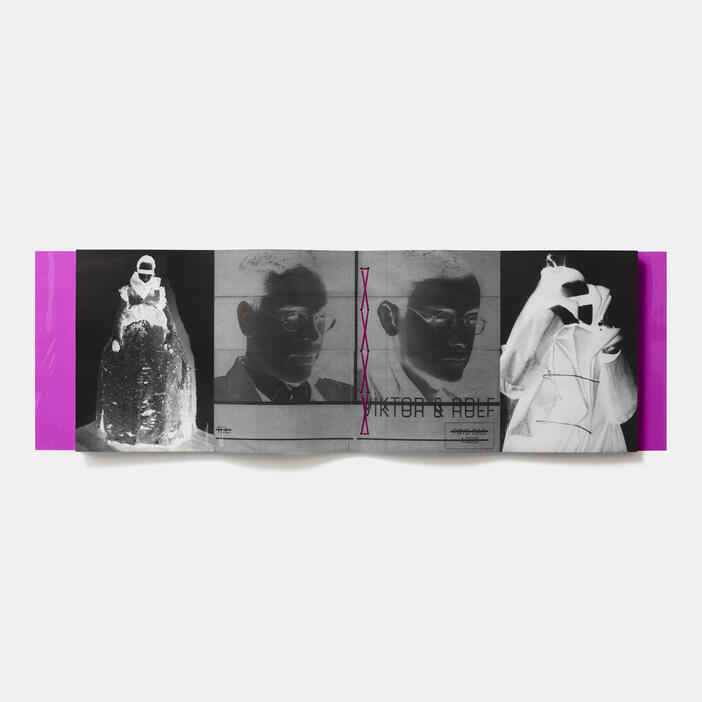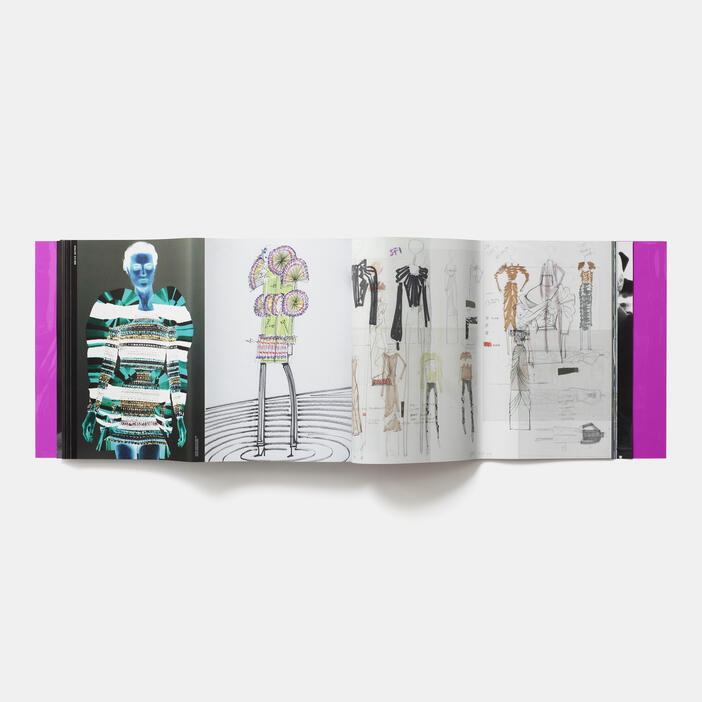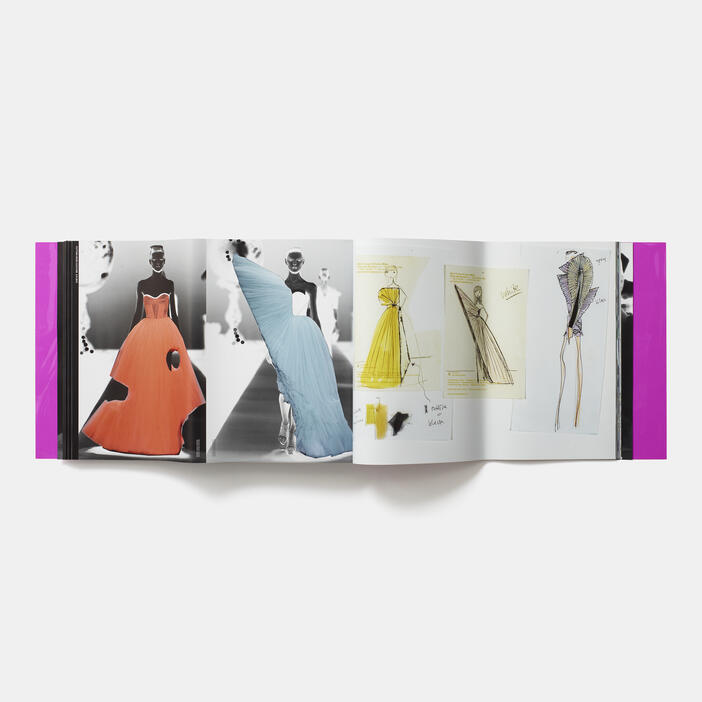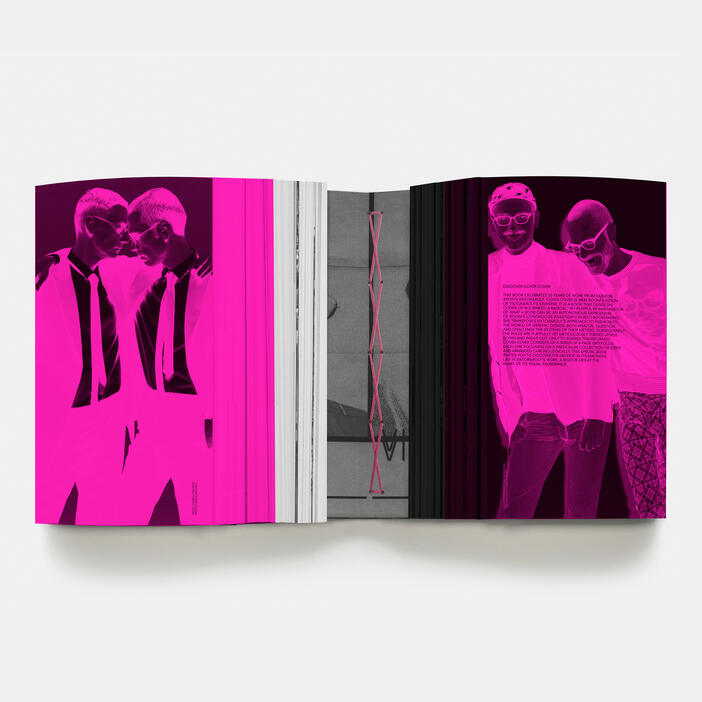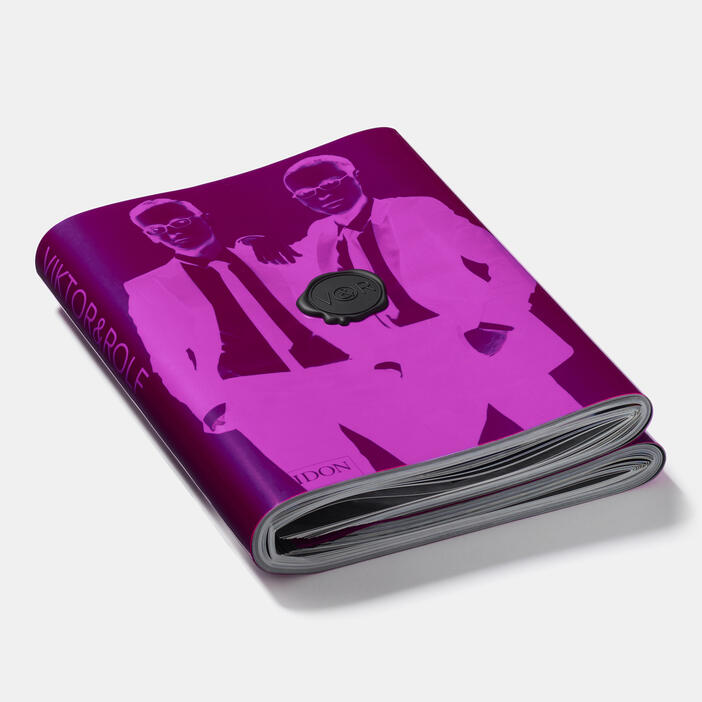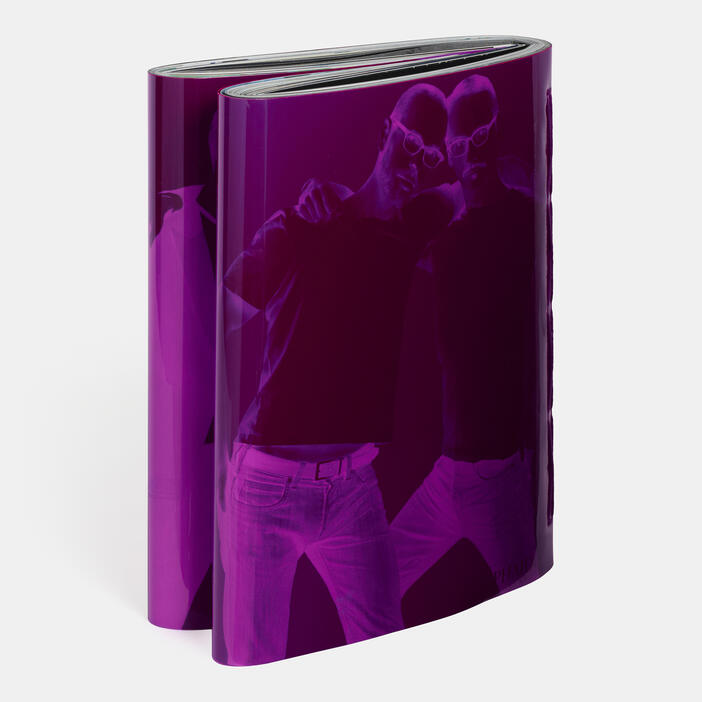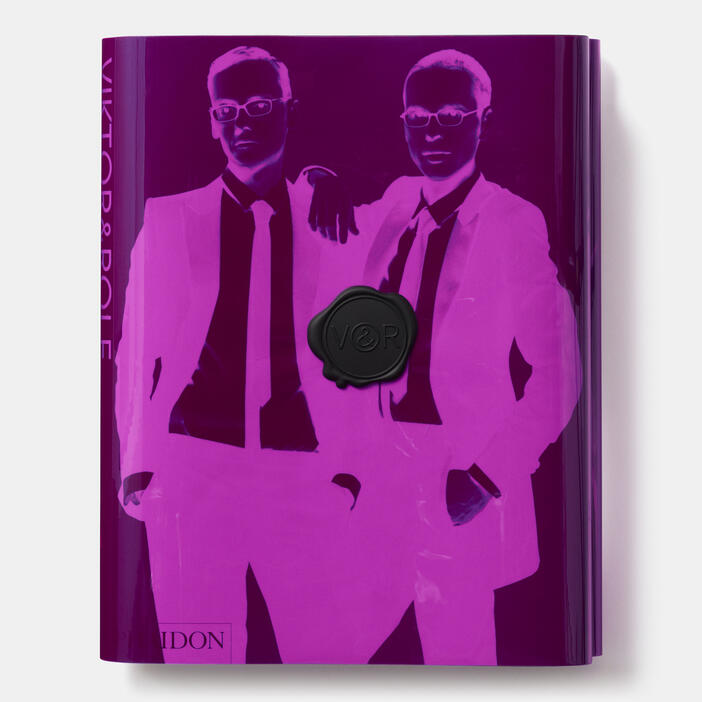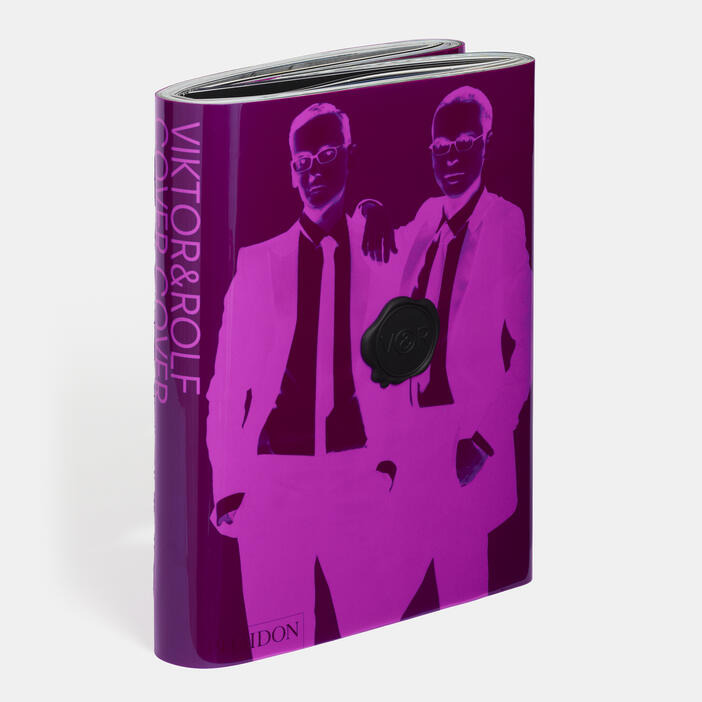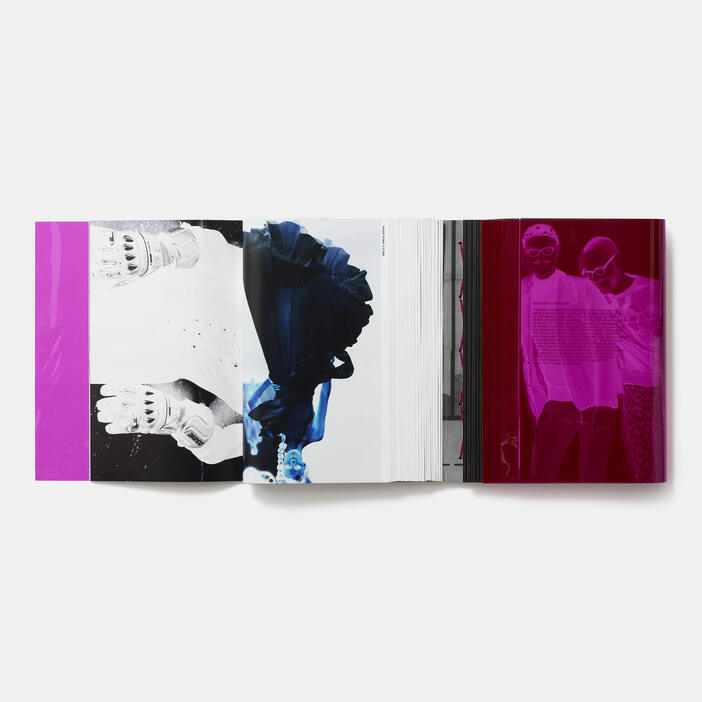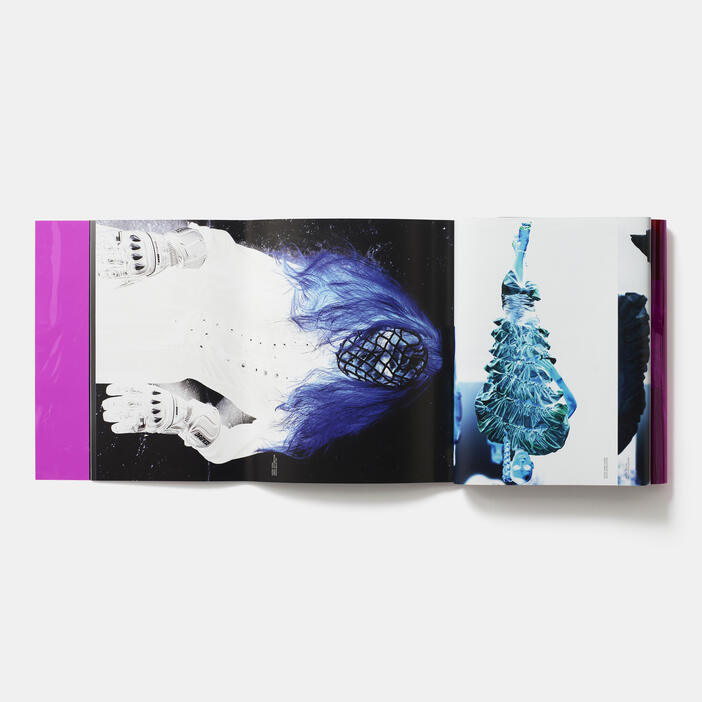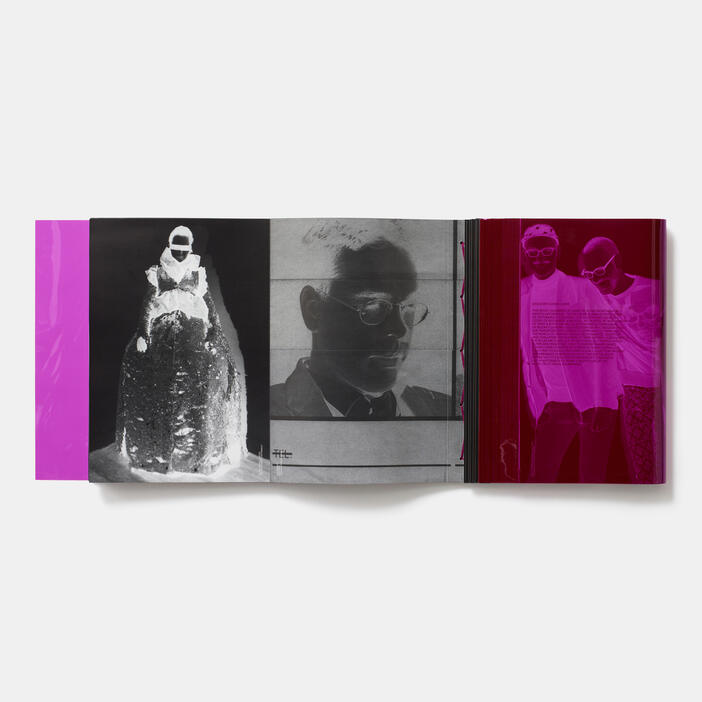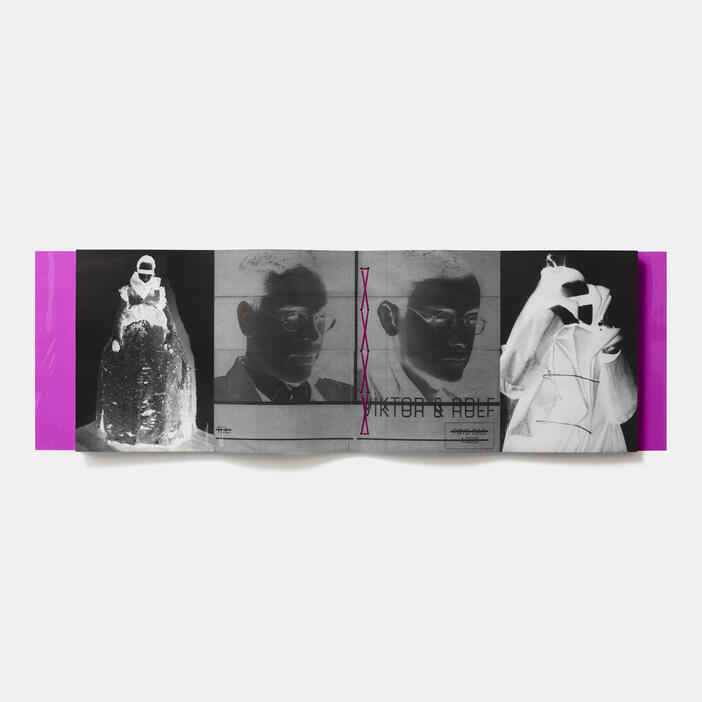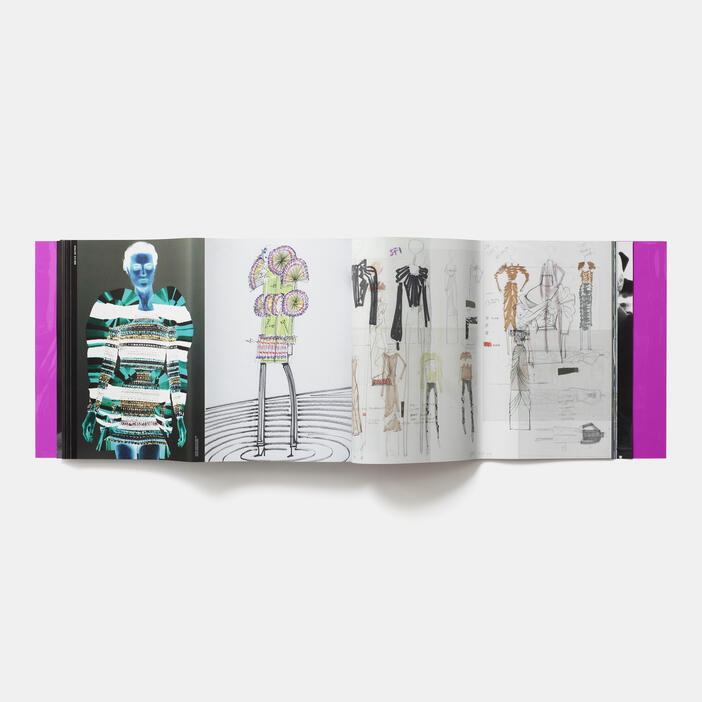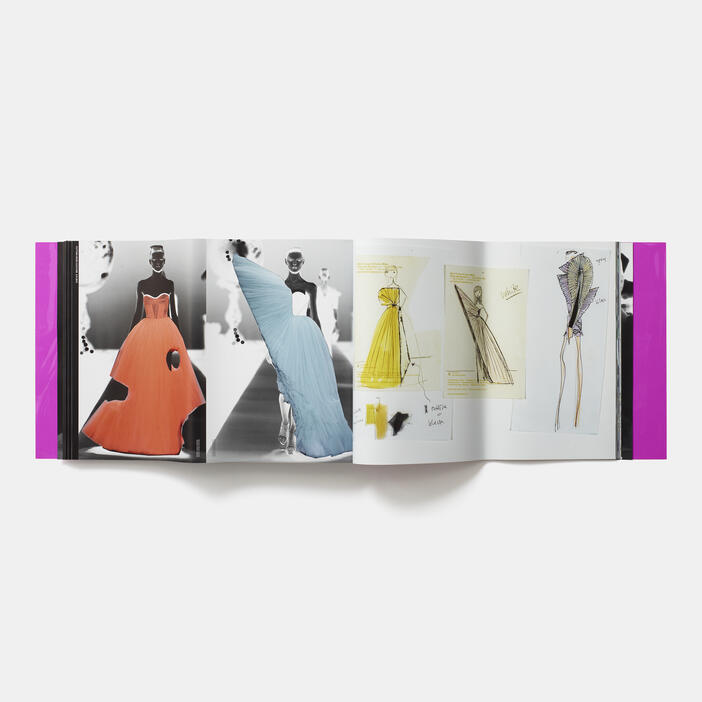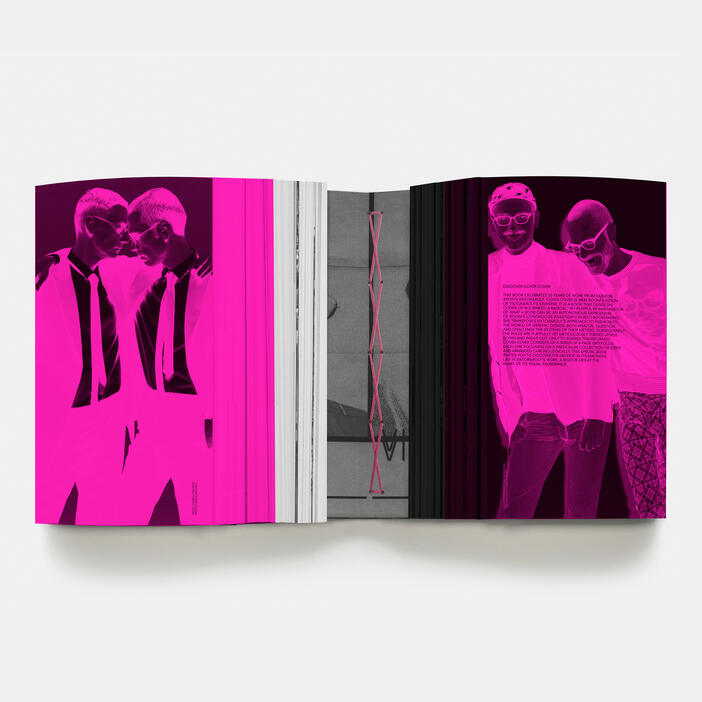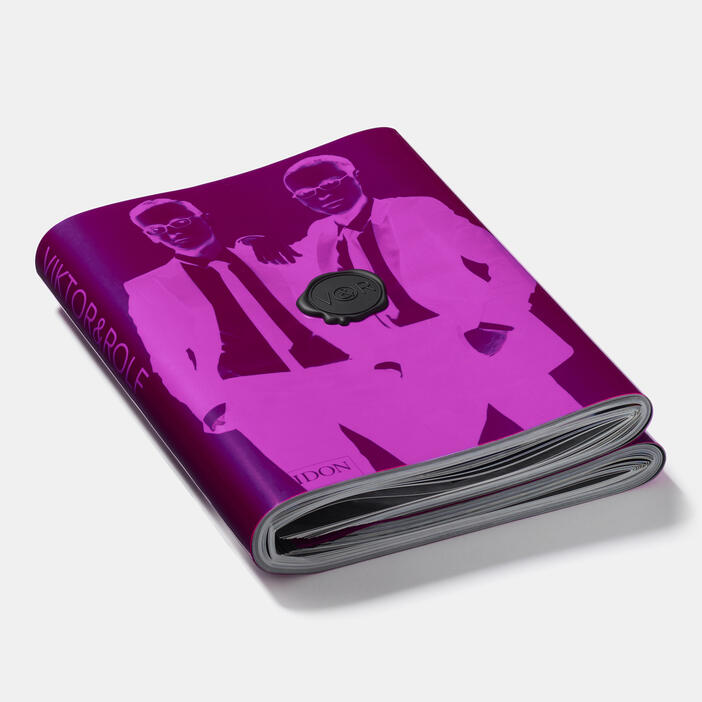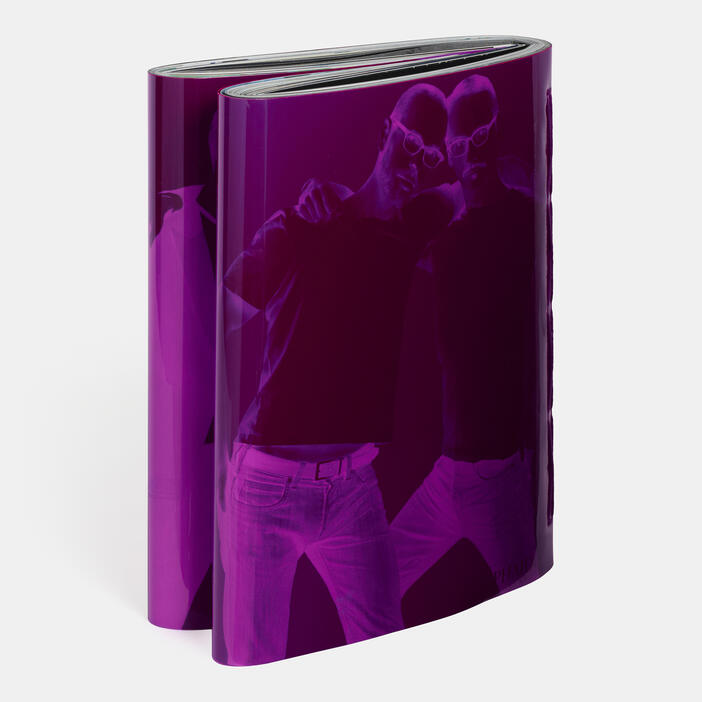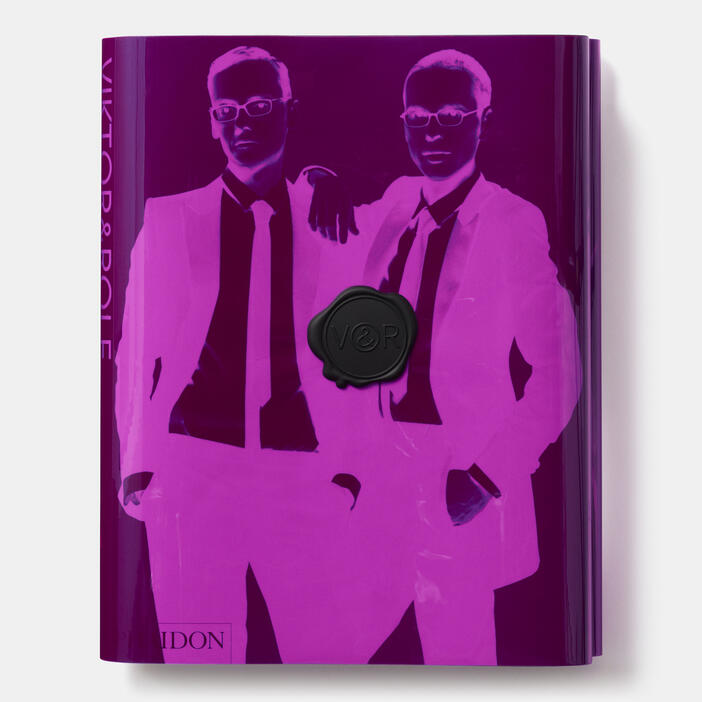 Viktor & Rolf: Cover Cover
Price AUD$275.00 Price CAD$250.00 Price £150.00 Price T200.00 Price USD$200.00
A celebration of the quirky, surprising, and often spectacular work of Dutch fashion designers Viktor & Rolf
Conceived and designed by acclaimed graphic designer Irma Boom, this book brings to life the legendary conceptual creations of Dutch duo Viktor & Rolf. Entirely made up of 8-page gatefolds, each of which relates to a specific show, with images, sketches, and quotes showcasing that particular collection, it elevates bookmaking to an entirely new level while referencing the dramatic layers that feature in the designers' work. Exploring Viktor & Rolf's signature stunning style, this book is the ultimate homage to the spectacle of fashion.
Specifications:
Format: Special Format
Size: 370 × 290 mm (14 5/8 × 11 3/8 in)
Pages: 520 pp
Illustrations: 400 illustrations
ISBN: 9780714876054
Viktor Horsting and Rolf Snoeren began their career in 1993 in Paris while working as apprentices for designers such as Martin Margiela. They were quick to attract attention, winning praise for their conceptual designs. Launched in 1998, the Viktor & Rolf label has since earned a reputation for its concept-driven catwalk collections that delight in the spectacle and performance of the show.
"One questions how a fashion house famous for its ability to transform - and transform in ways that are theatrical, experimental and 3-dimensional - could be distilled into a book. Irma Boom's Viktor&Rolf: Cover Cover [...] does not leave you questioning for long. The acclaimed Dutch graphic designer performs her own transformation in the expansive tome, reinventing the very concept of a book in order to bring Viktor&Rolf to life on the page, employing the same principles of wit, experimentation and rule-breaking that the fashion designers employ on the runway... Viktor&Rolf: Cover Cover reads as a true collaboration: a partnership between two experimental designers to transform the three-dimensional into the two-dimensional without losing the essence of the art. Each project has been reimagined in Cover Cover, transforming a fashion universe into one of graphic design. With each read there is more to discover. As the book declares in the front cover, both as means to introduce and challenge: 'This book invites you to discover the method in the madness'."—Wallpaper.com
"Conceived and designed by graphic designer Ima Boom [...] brings the legendary duo to life. The book as daring as the duo is made up of 8 page gatefolds, is hand sewn with the paper starting off super fine and getting thicker the deeper the reader delves in to the collections... A creative masterpiece."—Centmagazine.co.uk
"A massive new coffee-table book... It weighs eight pounds and contains 520 folded pages, chronicling a quarter-century of the brand's conceptual haute couture."—The Cut
"The label's 20 years are being commemorated this June by Phaidon in a publication overseen by award-winning Dutch graphic designer Irma Boom."—Experience Magazine
"A 520-page conceptual tome... Designed by Irma Boom, and it's a totally unusual object, made up entirely of eight-page gatefolds, with all the images reproduced as negatives."—Women's Wear Daily
"A perfect bundle of hot pink acetate, stacks of inverted fashion photography and different weights of paper stock, calling the new Phaidon title dedicated to theatrical Dutch fashion designers Viktor&Rolf a book seems something of a stretch. Designed by Irma Boom - the experimental publication specialist sometimes dubbed the "queen of books" - the tome called Cover Cover has been made from eight-page gatefolds, each of which represent a different Viktor&Rolf collection. Using different thicknesses of paper, the spreads have been layered on top of each other and hand-sewn with matching hot pink thread. "It's very much how they work," Irma says of the relationship between the book's structure and its subject. "Of course they're fashion designers so they 'cover' but throughout their career even if you go back to their first show, you can see they put layer over layer - a jacket over a jacket over a jacket. This book is a cover on a cover on a cover."—ItsNiceThat.com
"Marking the 25th anniversary of their eponymous label, Cover Cover details their experimental collections in a fittingly conceptual design made up entirely of eight-page gatefolds... what else would you expect from a pair known for pushing the spectacle of fashion?"—i-D.com
"Her latest for the Dutch fashion house Viktor & Rolf, which is about as far from the traditional idea of a "book" as it's possible to get. Entitled Viktor&Rolf Cover Cover, it is made entirely of covers, building on the idea of clothes as a form of covering and as layers. It is stitched together by hand and wrapped in transparent, flexible pink plastic – an incredibly complicated thing to make."—AnOther